An additional quarter of a million low-income Ontarians are now eligible for legal aid funding after Legal Aid Ontario boosted its eligibility thresholds yesterday. As of April 1, the annual gross income thresholds for legal aid in the province are up by six per cent.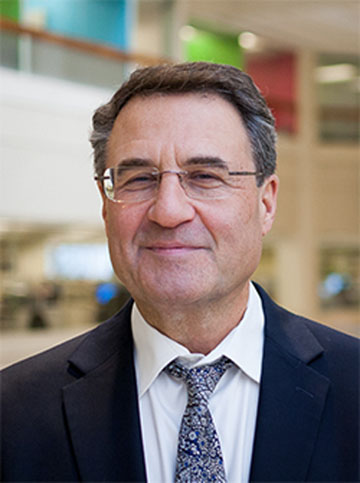 Practically speaking, that means a family of three earning under $24,045 a year (compared to $22,684 previously) would be eligible for preliminary clinic services, while such a family earning under $23,932 (compared to $22,577) would be eligible for courtroom representation.
The increase — which represents a $32-million commitment by the province — is the second in just five months under Premier Kathleen Wynne, whose 2014 budget committed to boosting eligibility thresholds for legal aid by nearly 20 per cent.
The first increase took effect on Nov. 1, 2014; the second yesterday; and a third increase is slated for April 1, 2016, at which point income thresholds for families of three will rise to over $25,300.
"As a result of these two threshold increases, an addition 250,000 low-income Ontarians are now eligible to receive legal aid,"
said
Attorney General Madeleine Meilleur.
LAO chairman John McCamus added: "This will allow more low-income Ontarians to obtain legal help and will improve access to justice in our province. I commend the provincial government for improving services available to people living in poverty and marginalized communities."
It's a sentiment shared by front-line legal aid workers, who point out that a threshold increase is long overdue — with the last one coming in the 1990s.
"They hadn't raised the levels of eligibility or looked at those numbers for 20 years," says Bill Sullivan, a Toronto lawyer who in December
won
the LAO's Sidney B. Linden award for decades of dedication to legal aid work.
"The numbers were absurd. You could barely be making welfare. So the working poor were being excluded."
Sullivan commends Wynne and Meilleur for the commitment they've shown to improving legal aid in the province.
"I think that the current attorney general and the government have done a great thing here, because it's long overdue. And I think they were quite courageous in getting it done so quickly in the early part of the term."
For low-income families involved in spousal disputes and child-custody battles, the importance of legal aid cannot be overstated, says Sullivan. For many clients, legal aid offers not only the means to afford a lawyer, but also the means to escape a life-threatening situation.
Sullivan, for instance, is reminded of the case of a mother and two teenage daughters who were killed, allegedly by the girls' father.
"She was a student doing some nursing work and was trying to get legal aid, so she could get out of this relationship — and she couldn't get it," he says. "Many of the clients I still see, sadly, are trying to get out of very difficult situations."
An investment in legal aid, says Sullivan, also makes good financial sense, given the cost savings that come with avoiding family disputes — fewer calls to the police, fewer trips to the hospital.
"The guy's not there banging on the door about wanting to see his kids," he says. "You've got a schedule of access, you've got a clear delineation of when he comes and how he picks up the children, with safety provisions you can put in place."
Despite the province's initiatives to support legal aid, Sullivan says more can be done. For a family of three, thresholds of $25,000 are still too low; Sullivan would like to see them at around $30,000.
He'd also like to see more attention paid to policies around how legal aid is granted. A simpler process for discretionary requests for additional funding — when a file suddenly grows in complexity, for instance — would be helpful.
Sullivan also notes the difficulty clients face in switching lawyers, since no legal aid funding is granted for legal opinions.
"I tell the client, 'I can't just sit down and talk to you out of the blue. I need to read what's in your file. I need to talk to a couple of people, and then maybe I'll be in a better position to give you an opinion,'" he says. "The trouble is, if I accept your certificate, you're stuck with me."
All that being said, Sullivan says the province's announcement is great news for legal aid lawyers.
"I think the government is committed. I know that the attorney general and the premier are committed to improving the quality of this program."