Ontario has implemented the latest phase of its response to the federal government's legalization of cannabis by passing new regulations around retail stores.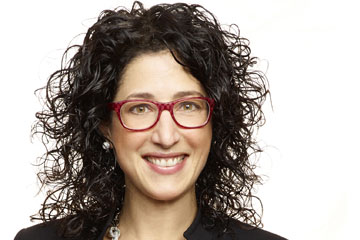 Ontario has implemented the latest phase of its response to the federal government's legalization of cannabis by passing new regulations around retail stores.
The regulations aim to provide clarity for a private recreational cannabis store system that will begin April 1, 2019 under the oversight of the Alcohol and Gaming Commission of Ontario.
The regulations establish a minimum distance of 150 metres (approximately 500 feet) between cannabis retail stores and schools, including private and federally funded First Nation schools off-reserve.
"The purpose of these regulations is to keep kids safe and to ensure all people operating in this tightly regulated retail system behave with integrity, honesty and in the public interest," said Attorney General Caroline Mulroney in a press release. "The application process for private cannabis retail store licences will begin on Dec. 17, 2018, and we will be ready with laws and regulations to protect Ontario's youth and to combat the criminal market in response to the federal government's legalization of cannabis."
A market concentration limit of 75 stores per operator has been set to prevent a high degree of market consolidation, promote opportunities for small businesses and promote investment in the cannabis retail sector.
"I think it's appropriately stringent given the overall purpose and goals federally around adult use, particularly around shutting down the illicit market and protection of youth," says Sara Zborovski, a partner at Norton Rose Fulbright LLP, who practises regulatory and commercial law for companies regulated by Health Canada. "This provides good clarity around where you can have a retail location and people can start looking for locations."
The regulations also stipulate that a licensed producer can have a single retail location at the site of their production facility.
"The regulations also say a corporation is not eligible to issue a retail operators licence if more than 9.9 per cent of the corporation is owned or controlled by a licensed producer," says Zborovski. "That's a nugget everyone was really waiting for — what is the definition of affiliate for the purpose of that provision? Now we know it's 9.9-per-cent ownership, so if you're a corporation and affiliated with a licensed producer and that licensed producer owns or controls more than 9.9 per cent of your corporation, you are limited to that one retail licence."
The limitations on LPs means many may be exploring other options.
Phil Shaer, general counsel at Canopy Growth, said: "We are still figuring out our plans with respect to retail as there are other possibilities we are exploring."
The regulations also provide some guidance on promotion in-store, says Zborovski.
"The fact stores will be off limits to anyone under the age of 19 allows for brand preference and informational promotion at the store level depending on how the point of sale is organized. Federal regulations say you are limited on what you can say at point of sale, but I think there are some interesting opportunities for industry to provide informational promotion and brand preference promotion of products," she says.
Other regulations established by the Ontario government include:
Retailers will not be permitted to allow anyone under the age of 19 to enter their stores.
Specific instances in which applicants will be denied a licence, including cannabis-related criminal offences. Notably, illegal cannabis retailers who were operating after Oct. 17, 2018 are not eligible for Ontario cannabis sales licences.
A prohibition on the issuance of a licence to any individual or organization who has an association with organized crime.
Requirement that individuals or entities applying for an operator licence demonstrate their tax compliance status to show that they are in good standing with the government.
A requirement for all private recreational cannabis retail storefronts to be stand-alone stores only.
Individuals with a store authorization, cannabis retail managers and all retail employees will be required to complete the approved training to ensure that any individual who works in the cannabis retail market is trained in the responsible sale of cannabis.
The government consulted with municipalities, Indigenous communities, law enforcement, public health advocates, businesses and consumer groups, as well as representatives from other provinces to create these new regulations.
The government has committed to providing $40 million over two years to help municipalities with the implementation costs of recreational cannabis legalization.
Private retail recreational cannabis stores will be permitted to open between 9 a.m. and 11 p.m. on any day. These operating hours are consistent with on-site retail stores for alcohol and will provide retailers with the flexibility to respond to local market conditions and consumer demands.