Swing stage inquest update: manager's testimony suggests training changes may be ushered in as early as April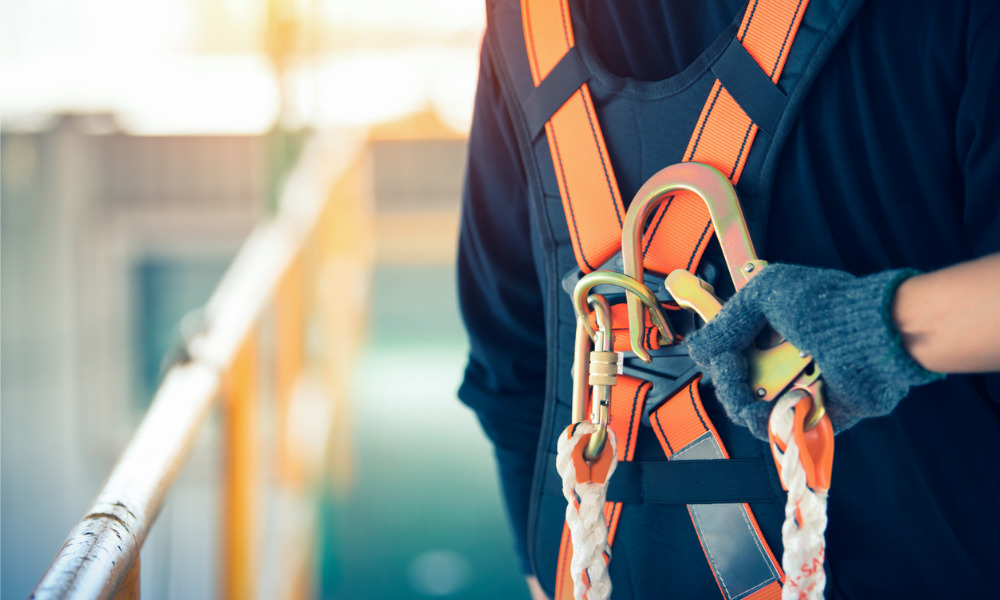 A testimony from William Roy, a senior Ministry of Labour, Training and Skills Development (MOL) policy manager, revealed potential changes to working at heights (WAH) training which could be implemented as soon as April.
The revelation came on day three on Ontario's swing stage inquest into the 2009 scaffolding collapse at an Etobicoke high rise, in which four people died. The inquest started on January 31 and is expected to last up to a week.
Roy, director of the strategy integration branch, discussed suggestions for training reforms which were contained in a Feb. 2019 report conducted by the Institute for Work & Health (IWH) and commissioned by the Ministry.
The director revealed the news during cross-examination by Building Trades counsel Craig Flood, according to a report from Daily Commercial News by ConstructConnect.
Roy said that the 2019 report and its subsequent 2020 follow-up would be considered alongside other sources as the Ministry plans to publish a five-year review of WAH training in spring.
One of the points raised by Flood during his questioning was around the issue of retention of lessons learned during training (note: refresher training is required every three years).
Speaking about workers potentially forgetting information, Flood said: "They don't revert back to the same level of knowledge [as the original baseline], they retain something but they're losing information."
"Although we have a good [lost-time injury] rate…we can always improve," said Roy during his testimony.
The 2019 IWH report suggested that one way to improve WAH would be to require more hands-on practice, notably when setting up travel restraints.
As COS previously reported, on Christmas eve that year, Fayzullo Fazilov, Alexsandrs Bondarevs, Vladimir Korostin and Aleksey Blumberg – all employed by Metron Construction – died after the swing stage they were on suddenly collapsed. The four men fell 13 storeys to the ground.
Another worker was seriously injured, while a sixth was left hanging in mid-air but wasn't hurt as he was tethered, as required under provincial law.
The inquest is being conducted virtually.