Ontario is allowing some municipalities to opt out of the province's cannabis retail plan, but will it ultimately hurt the communities that choose to do so?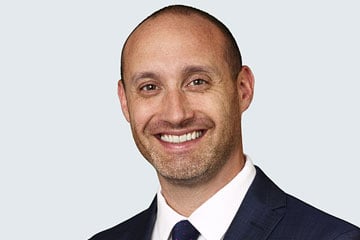 Ontario is allowing some municipalities to opt out of the province's cannabis retail plan, but will it ultimately hurt the communities that choose to do so?
Plans for the sale of recreational cannabis once it becomes legal Oct. 17 have been changing since the Ontario Progressive Conservative government took power in the province. Premier Doug Ford's government has stated that it wants to allow private retailers to operate stores with government licences, but it would allow for municipalities to opt out of permitting brick-and-mortar stores in their communities. The final date of the opt-out period has not been set.
"If a municipality does opt out, its residents will still find ways to [legally] purchase and consume. I think it's worth looking at the economic angle to that and, really, from that perspective, it doesn't seem to make sense," says Toronto-based lawyer Caryma Sa'd. "Is this based on any sort of evidence or is it a gut reaction to legalization and maybe unfounded fear?"
On Oct. 17, the Ontario government will be the only legal seller of recreational cannabis in the province. The plan is for customers to purchase it online and have it mailed to them. Eventually, the floor will be opened to private cannabis retail stores in municipalities that have agreed to provide government-issued licences. Private retailers in Ontario will be able to open-shop starting April 1, 2019.
Matt Maurer, partner and vice chairman of the cannabis law group at Torkin Manes LLP in Toronto, says he has "struggled to see a lot of pros" with the idea of opting out. He says that while he sees the benefit of the opt-out option for historic districts trying to preserve heritage locations, the decision for communities that have announced their intent to opt out, such as Oakville, Markham and Richmond Hill, seems like "a knee-jerk" reaction.
In fact, Sa'd says, opting out would result in fewer job opportunities and less customer traffic for that particular municipality.
"I see it as more detrimental," she says.
Once the opt-out period is over, communities won't be able to opt out of the cannabis retail plan. Maurer says it is likely that municipalities that have opted out will be able to opt in in the future, but nothing is confirmed, especially since the provincial Cannabis Act passed under the former Liberal government will be amended by the Ford government before the Oct. 17. legalization date.
While municipalities have the power to opt out of operating private brick-and-mortar retail stores within their communities, by law, they won't be able to ban the consumption of cannabis within the confines of people's homes due to the federal Cannabis Act, Bill C-45.
Maurer says that for medical marijuana, not much will change once the retail plan for recreational marijuana and its opt-out option roll out. People who require medical marijuana, who possess the required medical documentation, will still be able to access it by purchasing directly from a licensed producer and having it mailed directly to them via Canada Post courier.
But how will the government and each municipality enforce when and where cannabis retail stores can and can't operate? The short answer: It's unknown at this point.
"[Cannabis laws are in] a huge state of flux," says Sa'd. "There are almost daily changes and updates, and I think it will be some time before this area of law is settled."
Rather than offering the opt-out window, Maurer suggests controlling cannabis retail with zoning and municipal bylaws to restrict where stores can operate because it provides flexibility.
"Why opt out entirely?" he says.
Editor's note: Story updated Sept. 27, 2018 to reflect new information about private cannabis retailers.