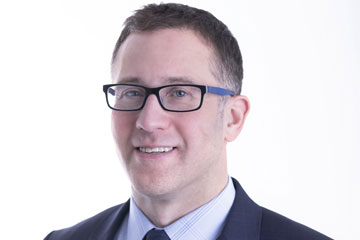 Norton Rose Fulbright (Canada) LLP has rolled out an artificial intelligence legal chatbot called Parker for clients seeking to know if they are affected by the European Union's pending General Data Protection Regulation, which kicks into force May 25.
Parker uses "natural language processing" to answer a variety of questions businesses in Canada may have on GDPR.
The GDPR will replace the Data Protection Directive and imposes additional obligations on organizations that handle and process the personal data of individuals. In Canada, for example, it may affect those companies that provide goods or services (even if those services are free) and track users of their websites.
Ryan Berger, partner and data privacy lawyer at Norton Rose Fulbright in Vancouver says is recommending clients to use Parker which he describes as "friendly and accessible" and works in the form of a "directed conversation."
"The idea is you will be able to speak with Parker and Parker will guide you by asking a number of questions that go to some of the key jurisdiction issues — what GDPR covers and where — to help understand whether GDPR is going to be relevant to your organization," says Berger.
Even with the deadline just weeks away, it seems Parker may be in big demand.
"Given the questions we're getting there are lots who have not turned their mind to it yet," says Berger.
Under GDPR, regulators have new powers to fine businesses that don't comply with the new rules — fines of up to 20 million euros or four per cent of the company's turnover (whichever is greater) can be imposed for the most serious data protection offences.
Parker is not giving legal advice but is seen as an added tool to be used for clients who feel comfortable using it and use it as a resource. Berger says there are a number of threshold questions to be addressed with GDPR as there are in all sorts of things in the legal and business world that someone can ask and get preliminary answers or directions on, and then if it's something they need more advice on they can speak to a lawyer.
"What we hope is that Parker help some of our clients at least with some initial direction. Many of our clients and organizations outside the EU won't need to consider GDPR but they don't necessarily even know," Berger says.
Norton Rose also uses a Canada Anti-Spam Legislation decision tree as a similar resource — Parker is seen as a more interactive version of that kind of tool.
Berger says an AI-chatbot such as Parker is the "tip of the iceberg" in terms of using such applications in law.
"I know we're working on a couple of others we are expecting to roll out in the next few weeks and they will only get more in-depth and encompass a wider range of topics," he says.
Norton Rose first deployed the AI legal chatbot in Australia when a major change occurred in that country's data protection notification regime that came into effect in February. It was created by a senior associate in the firm's Johannesburg office in conjunction with the firm's European data protection team.
When it was first launched in December 2017, Parker had more than 1,000 "conversations" with potential clients.