Dentons, LOD announce European expansion…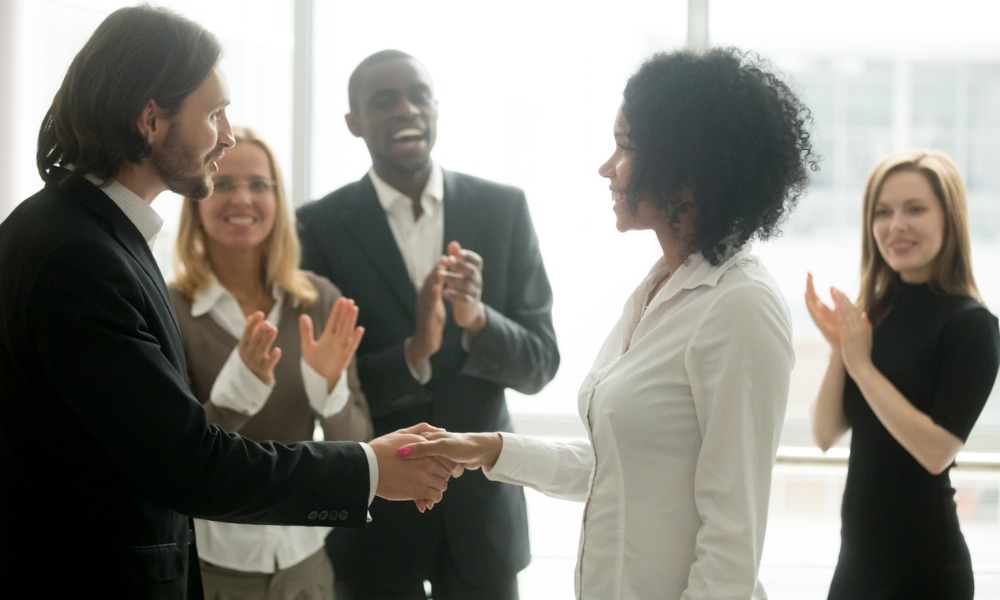 Partner promotions at Gowling WLG, Hogan Lovells
Gowling WLG and Hogan Lovells are among the firms to announce new partner promotions for 2020.
At Gowling WLG (Canada) LLP, 36 legal professionals are promoted to partner across its 7 offices in Canada and its Moscow office.
"I am delighted to congratulate our new partners on this significant career milestone. We look forward to their ongoing contributions to the success of Gowling WLG and its clients across Canada, Russia, China and around the world," said Peter Lukasiewicz, CEO of Gowling WLG Canada.
At Hogan Lovells, 29 lawyers are promoted to partner while 56 become counsel.
The new partners – across all 5 of the firm's main practice areas - include 14 in the Americas, 8 in the UK and Africa, 6 in Continental Europe, and 1 in Asia Pacific and the Middle East, in our Tokyo office. Of the cohort, there are 13 women and 16 men.
Dentons, LOD announce European expansion
Both traditional and alternative providers of legal services have started 2020 by expanding their footprints.
Following news of launches of new offices in Asia Pacific earlier this week by Cooley and Allen & Overy, Dentons and LOD have announced new offices in the European Union.
Dentons has launched a new Dublin office with plans for rapid expansion of its presence in the Irish legal services market.
The office is headed by managing partner Eavan Saunders, who was previously a senior partner at Irish firm William Fry and a partner at Ashurst before that.
She is joined by partner Peter O'Brien who will join shortly from Matheson and will be the chair of Dentons' Dublin office which will be part of the global firm's UK verein.
As part of its expansion plans, Dentons says it will be fully operational in Dublin from Q2 and intends to grow the office quickly.
Meanwhile, LOD (Lawyers on Demand) has officially launched its latest expansion, an office in Düsseldorf, led by new hire Andrea Klieve as regional director for north/west Germany. She joins from Bertelsmann, the German multinational media corporation.
The alternative legal services firm now has 13 international offices with a pool of approximately 950 flexible lawyers for clients to draw from; and is currently advising on over 450 live assignments around the world.