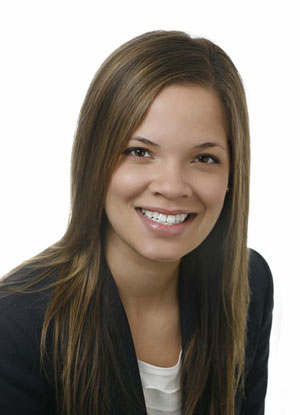 Recently, my colleague and fellow
Canadian Lawyer
columnist
Margaret Waddell urged all lawyers to make
pro bono
representation a part of their practice. I couldn't agree more with Marg's plea, and have taken it to heart.
Lawyers at the associate level, in particular, have so much to gain from doing
pro bono
work. In addition to fulfilling our obligation to promote access to justice, acting
pro bono
can lead to new learning opportunities we may not get on a typical file. For instance, I've recently found myself against a top senior counsel on a
pro bono
file, a dynamic that is rare when both parties are fully funded.
This case involves the intersection of two types of law; one in which I have experience, the other much less so. It's a bit of a niche area and one I find challenging and exciting. To prepare myself for this case, I first looked to the secondary resources. I began noticing the same name popping up repeatedly in my research. One lawyer, let's call her Rita Myers, has written extensively on the topic. Myers has given lectures to judges (the transcripts of which were very helpful) and has been counsel on several significant, precedent-setting cases in the area. She has literally written the book on this field of law. Not a book, the book.
You can imagine my delight (read: terror) when my opponent recently hired (you guessed it!) the learned Rita Myers. As I bemoaned this situation to a few colleagues, more than one said they too had been in this situation on
pro bono
cases. And thus, this column was born. Here's how I've been approaching the situation, and some of the strategies my colleagues have used when up against a lawyer who literally "wrote the book" on the law at issue.
Build the relationship
Since I had no experience with Myers before, I called her to introduce myself. (As you know from previous columns, I'm a big fan of calling opposing counsel rather than e-mailing. These phone calls have become a pleasurable mainstay of my practice and have contributed to my overall sense of community in the profession.) In discussing the case with her, I mentioned I had read several of her articles on the subject. She was sincerely delighted I had read her work and was very friendly, which made her much less intimidating.
From a client service perspective, having a positive relationship with opposing counsel is always important. Generally, less acrimony means less cost for the client, and enhances opportunities for settlement. Discussing Myers' academic work with her was just one way to build a collegial relationship. I think it also showed I had done my research, knew her reputation, and was unshaken. She also never got the opportunity to blindside me in court by smugly referring to page 674, footnote 47 of her book, for instance (not that she would have, but these are my paranoid associate imaginings).
Read, read, read
Now that I knew Myers had published extensively on the subject, I got to reading everything I could get my hands on by her. My objective was to learn as much as I could about the law and her take on it. It turns out she has been very vocal in her views about a particular aspect of the law — opposite to her client's position in the litigation. Fascinating!
One of my mentors, an author and expert in his field, described to me a time when his book was successfully used against him by opposing counsel. In his book, he had argued the law was very broad and inclusive; in court, he advocated it should be "oh so very narrow." His smart opponent referred to my mentor's own words in arguing her case, and won the motion.
This is one benefit of being up against counsel whose views are on the public record. While I may or may not get the opportunity for a "ta-da!" moment in court, this information is very useful for me in understanding the lawyer-client dynamic on the other side, and what some pressure points could be for encouraging settlement.
Out-prepare them
Being out-lawyered is, understandably, one of a junior associate's biggest fears. Knowledge and experience are the reasons why senior lawyers get the big briefs (and the big bucks). However, what I can do as junior counsel to counteract these fears is to prepare. And then prepare some more.
A mentor of mine and author of a leading text pointed out that while some lawyers may write their books themselves, many rely heavily on the assistance of articling students and associates. In other words, there's a very good chance an author may not actually know every case referred to in his or her book. If you know the cases, or at least most of them, you're already a step ahead. This is also a chance to do all the research you'd want to do on a file without the usual cost constraints of a paying client.
So, as always, my aim is to out-prepare my opponent.
Enjoy the underdog's advantage
Sometimes it actually works to your client's advantage for you to be less experienced. In a David and Goliath
pro bono
case, for instance, it only enhances the optics of the case when your client has hired you, and the big, bad opponent has the leading lawyer in the field. Similarly, if the opposing party claims to be impecunious but shows up with very expensive senior counsel, the judge will undoubtedly notice.
Throughout this experience, I'm mindful esteemed senior counsel have much to offer those of us just starting out, whether it be through practice tips, mentorship, or referrals. Meaningful connections with senior members of the bar can be the best avenues for practice development for new lawyers. In looking at the big picture, I'm also grateful for the opportunity in this case to do my part to improve access to justice and, like all of my cases (
pro bono
or not), do my best for the client.