These winners are making a difference in the legal profession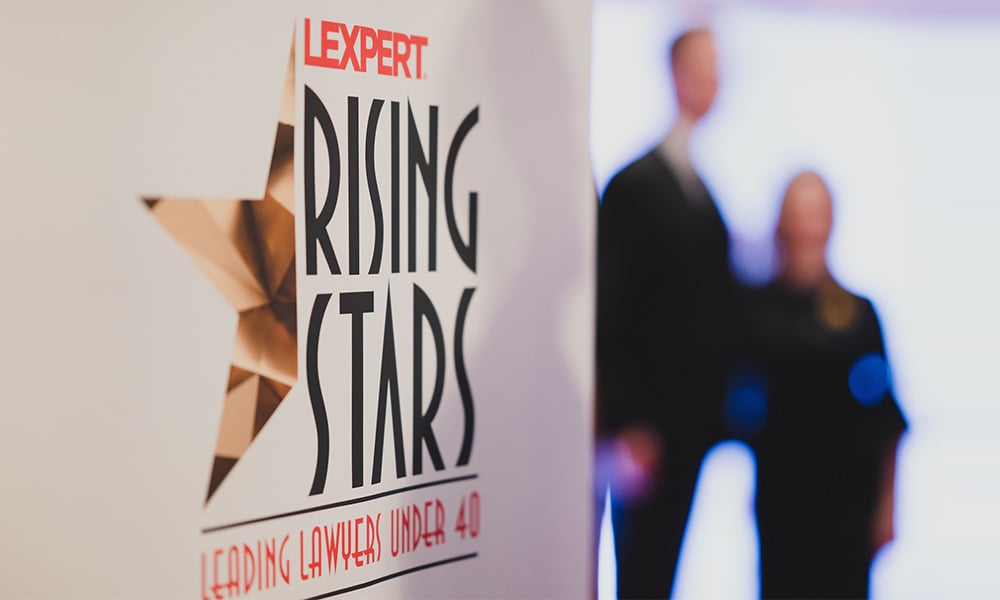 The winners of the annual Lexpert Rising Stars Awards: Leading Lawyers Under 40 have been announced.
These awards honour leading lawyers under 40 from law firms, in-house departments, and other practices. Members of the legal profession were invited to nominate lawyers qualified in Canada who have made outstanding contributions in their careers thus far.
This year's Rising Stars were celebrated at a gala in-person event held tonight at Toronto's Liberty Grand venue. More than 400 people attended the event. They heard award-winning humanitarian and medical doctor Dr. Samantha Nutt speak on "Why the World Needs more Lawyers," as well as Arisa Cox, host and executive producer of Big Brother Canada.
Lexpert's independent advisory panel , comprised of 39 esteemed leaders within the legal profession, combed through the shortlisted nominations resulting in 81 winners for 2022.
Yet again, this year we received an overwhelming response in our call to nominations – a testament to the legal profession's commitment to celebrate and develop young talent, and a tough job for the judges who had to choose. The Rising Stars winners are at the top of their game, representing clients in deals and cases at a notably high level of complexity. Lexpert congratulates all winners.
Lexpert also extends special thanks to event sponsor Fasken, silver sponsors Blake, Cassels & Graydon LLP (Blakes), Lavery and Marks & Clerk, for supporting the recognition of excellence among lawyers under 40 rising in the legal industry.
We would also like to thank this year's advisory panel for dedicating their time to selecting and awarding excellence.