For Pro Bono Students Canada, the search for a new national director is over because Brittany Twiss will be filling that role starting early April.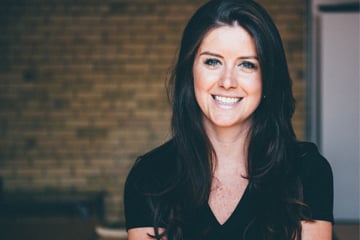 For Pro Bono Students Canada, the search for a new national director is over and Brittany Twiss will be filling the role starting in April.
Twiss, whose predecessor is Nikki Gershbain (now senior director of inclusion and community engagement at McCarthy Tétrault LLP), says she is joining the national 22-chapter organization because she aspires to harness the passion and enthusiasm of law students to help close the access-to-justice gap in the country.
"I have tremendous respect for the work that PBSC does, and I am inspired by Nikki Gershbain and all she has accomplished. So, I threw my hat in the ring to see if [PBSC] would be interested in me," she says. "It was a really exciting step forward in my career."
The spirit of pro bono is something that's always been important to Twiss — it shows in her history working with access-to-justice initiatives.
Since 2013, she has been the executive director of Level, a non-profit charity that works to reduce barriers to access to justice and advance human rights. Here, she developed a justice education program for Indigenous youth in Canada, initiated a program for legal professionals to train them on empathy and inter-cultural competency and constructed a mentorship and human rights research program for law students to increase access to justice.
This isn't her first experience with PBSC either; as a law student at the University of Ottawa, she was a volunteer for PBSC, mainly working on human rights law, primarily children's rights.
Upon starting her work with PBSC, she says she intends to start her first few months learning and listening to current staff and law students to best understand the needs of the organization to gauge how communities view the organization and the important work that it's currently doing. Once she gets a firm grasp, she says her next steps will be to search for opportunities for further growth, expansion and impact.
Now, she says, she wants to instill a sense of responsibility among the next generation of lawyers through her role at PBSC, the "premier access-to-justice service learning program in Canada."
"The earlier that we can show or help law students understand that their unique skillsets and knowledge can have a major impact on communities in need, the closer we'll get to closing the justice gap in our country," she says. "It'll hopefully inspire a lifelong commitment to serving their community."
For Twiss, this sentiment is part of fostering that next generation of pro bono lawyers. She says legal professionals have the responsibility to serve their communities with pro bono work.
"Most lawyers that I know don't find great meaning or joy in how many hours they bill a year. That's typically found in the important work that they've done for their community and the positive differences they've been able to make in people's lives," says Twiss. "Teaching law students that early on will hopefully benefit both them and the communities that we're aiming to serve."
Twiss says she is very excited to be joining the PBSC team and be part of a team of students and lawyers that is helping to close the justice gap in Canada. She adds she's looking forward to being part of the movement to work toward greater access to justice in the country.