Amid the political uncertainty, yesterday's Ontario budget had positive news for those pushing for an expansion to the eligibility criteria for legal aid.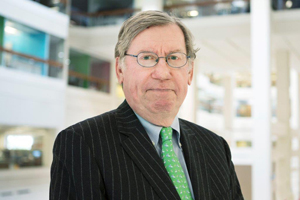 If the government ends up being able to implement the budget, 1 million more Ontarians could qualify for legal aid certificates over a 10-year period. It would be the first change to the eligibility criteria for legal aid since 1996.
But as of this morning, it appears the province is heading into an election after NDP Leader Andrea Horwath said she wouldn't support the budget.
"When fully implemented, raising the income eligibility threshold would allow an additional 1 million low-income Ontarians to be eligible for legal aid services, more than doubling the number of eligible Ontarians," the budget reads.
"As part of this initiative, approximately 75,000 additional certificates would be issued by Legal Aid Ontario each year."
Currently, a single person would have to earn less than $10,800 per year In order to qualify for a legal aid certificate. The financial eligibility requirement means 1.2 million Ontarians who live below the poverty line can't qualify for legal aid.
Legal Aid Ontario asked for a six-per-cent increase in funding per year over a 10-year period, a number that would ensure the legal aid plan covers all Ontarians living below the poverty line, according to LAO chairman John McCamus.
Although LAO hasn't yet received the details of the proposed funding increase, it believes the government will provide funding based on its proposals.
McCamus said the additional cash would allow more people to have access to both duty counsel and legal aid certificates.
"The financial eligibility standard has not changed in 18 years," says McCamus. "The result of that is that something like half of the people under the poverty line, and that's about a million people, are no longer eligible for legal aid services.
"So this is a very grave problem for the legal aid system. We're delighted the government has decided to try to address it. It's a very positive news."
Asked about the circumstances given the looming election, McCamus says he hopes all political parties will consider addressing access to justice.
"Obviously, we are in favour of trying to address the problem of access to justice for low-income Ontarians. I would hope that all parties would support addressing this very serious access to justice problem, but it's not for us to comment on the politics of the day and we don't offer any views on that," he says.