Valérie Lemaire received The Advocates' Society's Excellence in Mentoring Award 2020 for Quebec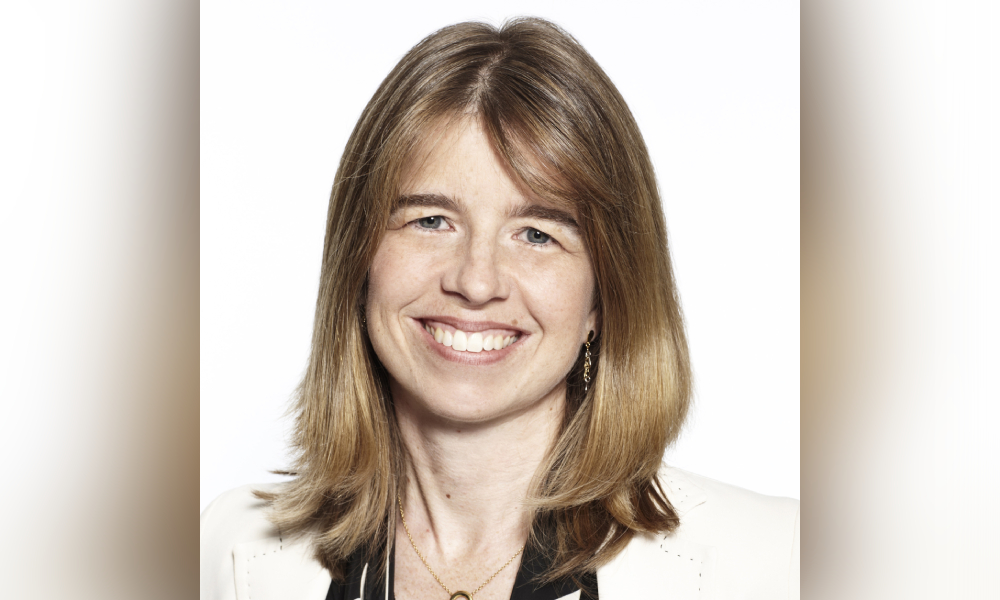 Valérie Lemaire is a partner in Langlois Lawyers, LLP in Quebec, practising in the areas of civil litigation, insurance law, and professional liability and regulatory compliance issues. In September Lemaire received The Advocates' Society's Excellence in Mentoring Award 2020 for Quebec, which honours advocates who have shown outstanding commitment to and excellence in mentoring other advocates in the province.
Canadian Lawyer spoke with Lemaire about her approach to mentoring, and work-life balance.
You have promoted diversity, inclusion and "happiness at work" through a work-life balance; how do you do that?
First of all, I believe it's important to find a practice where the balance between professional and private life is encouraged. Feeling happy at work makes us more productive. In my case, achieving balance was possible because of the team to which I belong. There are several lawyers in the insurance and litigation sector, and this allows us to share the workload. I have no hesitation in trusting my colleagues with the various components of a case and enlisting their help during busy periods. It was harder to achieve balance when the team was smaller.
Balance is also a state of mind. What helped me a lot when my children were younger was accepting that achieving perfection everywhere is just impossible. Instead, I tried to set realistic goals based on what mattered most to me, whether it was work or family life. For example, I wanted us to eat as a family every night, but the menu was somewhat secondary because I didn't have time to prepare complicated recipes. I did what I could to limit my professional work to daytime hours and keep my evenings free. Now that the kids are grown, I strive to maintain balance by staying active (I walk several kilometres a day), keeping in touch with friends and family, reading, and avoiding weekend work as much as possible.
Finally, I've learned that work-life balance varies, and it's normal to experience periods of imbalance. A trial lasting several days may involve two weeks of intense work, including evenings and weekends. That intensity and adrenaline are what I love as a litigator, though.
In what ways have you inspired young female lawyers to pursue the private practice of law?
It's always difficult to speak for others. There are many women in law schools, and I don't think they need inspiration to enter private practice. Instead, the challenge is to inspire them to stay there. I try to encourage them by telling them about my journey, both my successes and my mistakes. I believe my example shows that one can work in private practice and develop oneself there while achieving a certain balance, and that one can do so while remaining faithful to one's values and respecting others. I have never regretted my decision to stay in private practice, and I don't feel that it was at the expense of my personal life. I found challenges that matched my ambitions. I am fortunate to have worked (for the past 18 years) for a firm that not only promotes work-life balance but values the role of women in the firm and decision-making bodies. I was put in charge of complex cases and encouraged to progress within the firm. I have been a member of the firm's board of directors and the head of the insurance practice area, among other roles. For the past few years I have also been a member of the Compensation Committee.
What motivates you to mentor overall? What do you enjoy about it?
I was fortunate to have a mentor (Jean-François Gagnon, the CEO of Langlois lawyers) who was very generous in sharing his knowledge. It's a privilege to be able to share what I've learned with others. I find it very interesting to work with my younger colleagues, reviewing their work, listening to their vision of a case and discussing the best strategy to pursue in the client's interest. It's an aspect of the job that I like very much. It's gratifying to know that I'm helping a younger person on the partner track to advance professionally while providing quality work. It's a win-win for all of us.
Finally, what do you love about being a lawyer?
I love being able to help a client solve problems using legal, strategic or business solutions. Finding the legal arguments and presenting a case in a way that will ultimately convince a court is intellectually very satisfying. The field of insurance and liability also allows me to satisfy my curiosity. I meet clients from entirely different backgrounds who introduce me to fields other than law, such as construction, finance, the insurance industry, real estate and architecture.
Related stories