Queen's University has indicated it will be signing a letter of intent to accept the model licence agreed on between the Association of Universities and Colleges of Canada and Access Copyright. The non-binding letter of intent, due by today, will allow the university more time to consider whether to accept the model licence.
Queen's, as well as many other Canadian universities, has operated without a licence since the end of December 2010. In its place, Access Copyright proposed to the Copyright Board of Canada a tariff that is still under consideration. In August 2011, Kingston, Ont.-based Queen's opted out of an interim tariff imposed by the Copyright Board.
Earlier this year Access Copyright recently
signed
new copyright agreements with the University of Toronto and Western University despite the fact many post-secondary institutions said last summer they were walking away from the tariff in place with the collective. They claimed they already license the works or could rely on fair dealing for research, private study, and eventually education.
"The tariff proposed by Access Copyright raised many concerns that Queen's shared with other universities. Our concerns included issues relating to scope, cost, and privacy," said Alan Harrison, provost and vice principal, academic, in a statement yesterday.
Universities have been reviewing the new model licence with those concerns in mind.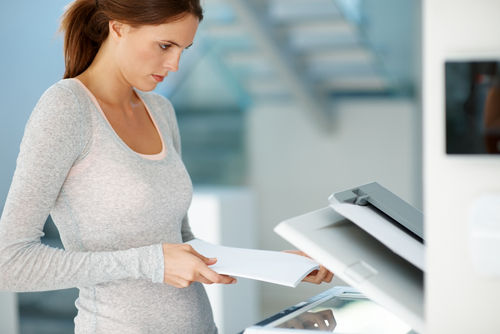 In a statement on the Queen's web site, it states: "Any survey of an institution's copying under the provision of this licence would respect the principles of academic freedom, would not extend to faculty emails or interactive portions of learning management systems, and would acknowledge each institution's collective agreements."
The university has received contingent approval from its board of trustees to charge a fee of up to $22.50 per full-time equivalent student, in the event the university does sign the agreement. The university will pay the difference between the licence's proposed $26 per FTE charge and any student fee imposed.
On April 16 the Association of Universities and Colleges of Canada reached an agreement with Access Copyright having negotiated the model licence that will allow universities to reproduce copyright-protected materials in both print and digital formats.
"We believe that this negotiated agreement provides a successful outcome for universities, their students, and faculty," said AUCC president Paul Davidson. "It provides long-term certainty on price, and access to a new range of digital materials. Most importantly, the agreement respects the principles of academic freedom and privacy that are important to universities, and ensures that the administrative burden on institutions is minimized."
Access Copyright's executive director Maureen Cavan said, "We are pleased to have negotiated this licence with the AUCC. The licence provides easy, legal access to copyright-protected works for students, professors and staff, in a simple, fast and cost-efficient manner."
The model licence will see institutions pay Access Copyright a royalty of $26 per FTE student annually. This royalty includes what used to be a separate 10-cents-per-page royalty for coursepack copying, so there will no longer be a separate royalty for such copying.
The agreement will be in place until Dec. 31, 2015 and will renew automatically for one-year terms during which any party can cancel or request to renegotiate the agreement.
Over the course of the next six months, a survey will be designed to gather reliable bibliographic and volume of usage data to allow Access Copyright to make fair distribution of royalties to its affiliates and to assist in establishing appropriate future licence rates.