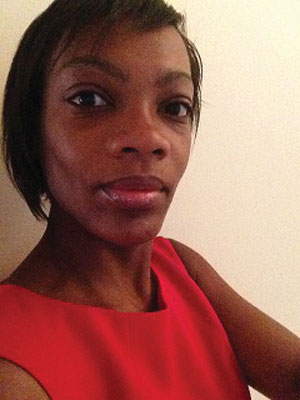 In the past 10 years, we have witnessed a transformation of the role of general counsel. Responsibilities have diversified and expanded. Where the fundamental duties of general counsel were confined to corporate and contractual matters and the management of contentious issues, the function has stretched to new territories.

Ethics, compliance, risk management, executive, and business decision-making are areas where general counsel are expected to provide guidance and lead. No longer solely recognized for their legal skills, they are also strategic business partners. Drafting and reviewing contracts, managing major transactions, or steering litigations remain essential competencies, but increasingly new attributes are added to the role: business acumen, problem-solving, strategic planning, executive leadership. General counsel are expected to directly contribute to the value of the organization. With a diversified role and extended skills, more than before, general counsel have an active part in shaping and leading organizations. Where will this transformation lead in the next 10 to 20 years? Current trends will continue to grow.
Ethics and compliance are re-shaping the function of general counsel. It was almost an "add-on" and has progressively become amplified and central to the role. With laws such as the Corruption of Foreign Public Officials Act, the Foreign Corrupt Practices Act, and the upcoming anti-spam law with penalties and consequences of significant impact to businesses, compliance is not an option or a "good to have," it is essential to their continuance.

Education is likely to grow as a core responsibility of general counsel and their department, whether related to the compliance requirements or a tool enabling the empowerment of business teams. The model of the general counsel retaining legal information within the limits of the legal department is ancient, ineffective, and counter-productive. As collaboration is sought and encouraged, learning opportunities are more frequent as skilled employees strive for information enabling them to better grasp their legal environment and boundaries. This chance to educate and train colleagues is an opportunity for general counsel to shape the culture of organizations. With this role, general counsel are proactive leaders, able to influence corporate values and minimize business risks.A new and emerging skill set in the very recent years is the management of organizations' commercial engagement in social media. Companies wish to reach their clients, customers, consumers, patients, and/or partners where they are, and currently they are in the world of social media. Social networks like Facebook, Twitter, and Pinterest, platforms like YouTube and personal/advocacy blogs, are a world of knowledge and promotional opportunities for organizations. Businesses want to have a presence in social media, since it is the principal mode of interaction for individuals and is assuredly the way of life for youth. But whereas social media channels are virtual, the legal issues to be considered with each initiative are real. Legal compliance and risk reduction is a skill for any general counsel faced with the task of providing sound advice in an unfamiliar yet dynamic, fluctuating, and instantaneous sphere. Management of personal information, security of data, protection of intellectual property rights, and monitoring of information are some of the most important issues derived from businesses' involvement in social media. General counsel need to develop a new set of tools in this area to provide clear guidance and risk assessment advice for an undetermined area.

These trends are the result of the transformation of organizations. General counsel will remain the specialist of whom sharp legal skills are expected. In addition, diversification, enhanced contribution to business decision-making, and an ability to lead and influence corporate policy development will be required. The most significant transformation may actually come from the individual in the role. Demographics in law schools, law firms, and in-house tell us our future
lawyers will largely consist of women. In addition, over the next 20 years visible minorities in law schools and in the legal profession will rise and it is likely their number will also increase in the community of general counsel.

Finally, as legal departments within organizations have increased, contrary to the past, it is expected that we will see more general counsel who have spent most if not all of their legal careers in-house, rather than the current model where they are derived in large part from private practice. The future will tell us if and how these demographic changes will further transform the function of general counsel.

Fédérique Desruisseaux is manager, legal and corporate affairs with Sanofi Canada.