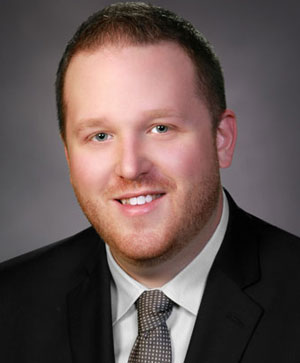 Much has been said about the ongoing articling crisis in Ontario, but what we aren't talking about enough is the impact the crisis is having on prospective licensees. In my previous articles for Canadian Lawyer 4Students, I spoke a bit about
my journey
and how that journey ultimately took me to Ontario's new
Law Practice Program
at Ryerson University.
As I now look back at the academic portion of the LPP, the biggest challenge I faced was not writing memorandums or participating in moots but rather finding a way to pay for it all.
After seven years of post-secondary education, I am tapped out. My father served in the Canadian Forces and my mother worked in customer service positions. My family isn't rich and we never were. We worked hard, met our needs, and even had time for fun, but there is a limit to how far a dollar can stretch.
I did not secure paid articling, though I did have the opportunity to article without pay. These were great opportunities but I simply couldn't afford to capitalize on them while keeping a roof over my head. I turned to the LPP where, I hoped, I could find a way to a paid position. I was one of the lucky ones. I found a great job with amazing lawyers. I will be proud to go to work every day.
Unfortunately, others weren't so lucky. Many of my friends are being asked to work for free for the next four months in hopes things will work out post-call. Some tried to make it for the full year without pay outside the LPP. Some were able to do it, some had to withdraw altogether because they had financial responsibilities that didn't allow for such a sacrifice. Some had parents or other benefactors to rely on. This is real life.
Even with the prospects of a paycheque coming in January, I am faced with enormous debt loads that could easily drive me in to bankruptcy before the end of 2015. Christmas isn't coming this year and it might not come next year. Without a small gift from my mom, who really can't afford it, I wouldn't even have a roof over my head right now.
I turned to crowdfunding but even that isn't going well. I launched what I called
Operation Debt Demolition
on
GoFundMe.com
this past fall and hoped I could raise enough money to survive the down months of the LPP and give myself enough breathing room to get through licensing.
Like many, I have fully maxed out my professional student line of credit along with credit cards and a hefty bill due to the National Student Loans Service Centre. In June, once my articling year is finished, the monthly payments will run in the neighbourhood of $1,500 but right now it isn't clear when, or if, my practice will get off the ground.
I hate to ask for help but I am. I am asking for help from strangers to make sure I can afford groceries. That doesn't feel good. This wasn't part of the plan.
My own problems aside, I look at the larger picture and invite you to do the same.
The articling crisis in Ontario has entered a new phase where LPP is doing its best to secure four-month contracts for its candidates. This is a monumental shift from the previous model where students at law were benefitting from regular paycheques as early as May.
The best-case scenario under the new model is that a licensee will be forced to work for free for at least four months, full time, without the benefit of the Ontario Student Assistance Program or any other existing funding model.
As this model catches on and employers realize they have a captive audience, it is quite possible the new normal will involve all articling positions being unpaid. This isn't good for any of us.
What has to change? First, we have to acknowledge the LPP is, in effect, a seventh semester of law school. It is an academic program with papers, presentations, and final assessments. If we accept that this is true, we can ensure OSAP is available to students going through the process so they have predictable, sustainable access to funding.
This will also lead banks to consider the LPP, or an unpaid articling year, as part of the required process of obtaining a licence in the province of Ontario. While this would add to the larger debt of each student, such students would be able to make an informed decision about whether it was worth that risk. For me, this would have solved the problem.
Second, we have to acknowledge the articling process lacks clarity. Some work long hours at the side of an experienced lawyer who meaningfully involves the student in the practice of law. Others get coffee, dry cleaning, and complete the photocopying. Still others do the Law Practice Program, writing papers and participating in moots as if law school never ended.
If the law schools aren't delivering enough practical training to fulfill a complete legal education worthy of licensing, AND if the articling process currently isn't sustainable in an economic sense, AND if the articling process isn't successfully ensuring new licensees have the competencies required of a lawyer, perhaps we all have to go back to the drawing board and chart a new path forward that considers these challenges.
Of course, all of these are larger questions and I promise I will be a meaningful participant in successfully navigating them. In the meantime, I'm focused on making sure I can afford groceries and that's why Operation Debt Demolition continues. If you can help with that, I'd be forever grateful but don't let the larger story pass you by.
I may be the one writing the article, but I speak for many who are struggling just as hard and who are just as afraid. We have a lot to offer but sometimes, the challenges seem insurmountable.
Matt Hopkins is a graduate of Western Law School and part of the Law Practice Program at Ryerson University, working to become a lawyer in Barrie, Ont.