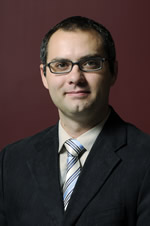 The recent arrival by boat in Vancouver of 76 Sri Lankan Tamil men has triggered great debate about Canada's refugee system.
The Liu Institute for Global Issues at the University of British Columbia forum held on the topic, entitled "The Ocean Lady: A new challenge of illegal migration on Canada's west coast?"

One of the panellists, Daniel McLeod, who is duty counsel for the migrants, said these men are "classic refugees" because of the persecution they face in Sri Lanka.

"It's young Tamil men in Sri Lanka who are most at risk," he said.

He also observed that "the Liberation Tigers of Tamil Eelam at their peak had probably 15,000 to 25,000 soldiers," yet there are currently a quarter million Tamils awaiting security clearance by the Sri Lankan government in internment camps in the northern parts of the island.

McLeod, who is also an instructor in refugee law at UBC, noted that Canada is a signatory to the 1951 United Nations Convention Relating to the Status of Refugees , which states that refugees cannot be penalized for entering the country through illegal means.

Canada's acceptance of the convention was triggered by its refusal in 1939 to admit the St. Louis, a boat containing 907 Jewish refugees, who were forced to return to Germany where a third of them were killed in concentration camps.

However, host and fellow panellist, Benjamin Perrin, assistant professor at UBC law and faculty associate at the Liu Institute, said because the 1951 Convention only addresses the criminalization of the entry, "it does not preclude countries from exercising detention where the identities of the individuals are uncertain or there are undetermined security risks."

McLeod cautioned against assuming the men were Tamil Tigers.

"It is common for people who have been forced to work as labourers for the Tigers, to be rounded up, arrested by the army, police, or the special task force — which is a police commando force — and simply disappear," he said.

When describing the men, nearly all of whom are currently confined in a Lower Mainland jail, McLeod said, "Some of them are students, some are farmers, some of them are clerks, office workers. They are all very scared."

In Canada the acceptance rate for refugees is approximately 47 per cent. In comparison, in Australia, it is 80 per cent.

However, the 2007 acceptance rate specifically for Sri Lankans in Canada was 97 per cent.

In 1986, local fishermen came to the rescue of 154 Sri Lankans found floating off in lifeboats off the coast of Newfoundland. Those people were not subjected to what McLeod called "the political frenzy that's occurring today," suggesting in the intervening two decades Canada's policing of its borders has become progressively more exclusionary and reactionary.

Perrin said the focus on the "human interest story" on the 76 men, while legitimate, distracts attention away from an analysis of the means by which refugees move illegally between countries.

"Canada must take action to discourage illegal migration and disrupt migrant smuggling operations where they do exist," he said.

Further, Canada is a party to the 2004 UN Protocol against the Smuggling of Migrants by Land, Sea and Air, which, he said, "calls for [migrants] not to be criminalized, but to be treated humanely. But at the same time, it does not give them the right to temporary or permanent residence in Canada simply because they are smuggled."

When one student questioned him about the language used to describe the men, specifically the term "illegal migrant" because of the way it implicitly criminalizes the men, Perrin responded, "the title of the presentation has a question mark at the end of it, which was very deliberate."

Another audience member had a query about how that kind of vocabulary affects media coverage.

"I think it's important that before there's been an impartial determination of the legal status of these individuals, that our language reflect that," he said. "So I'm not calling them refugees right now because I don't know if they are."

Perrin said, "There are advantages to co-operating with other countries, not just the source countries, but also other countries along the migrant smuggling chain," because this would assist Canada in "creating proactive responses to protracted refugee situations."

One reporter asked, "How are we to trust the Sri Lankan government if they say these people are members of a terrorist organization? How do you trust a government which is treating a minority as harshly as them?"

McLeod answered: "I hope we're not going to trust the Sri Lankan government to make that determination for us. There are a number of ways that Canada Border Services Agency can obtain information in normal ways."

These include taking fingerprints to run through international police records and analyzing accent to determine where in Sri Lanka the men are from.

"There are 16 million refugees worldwide as of June 2009. There's another 26 million internally displaced, persons who don't count as refugees," said McLeod.

"Hundreds, if not thousands, of irregular migrants are reported dead or missing every year," added Perrin.

Fathima Cader is a first-year JD student at the University of British Columbia.