Canadian internet service providers will not have to bear the costs of providing subscriber records to copyright holders, such as movie producers, where copyright infringement is suspected, the Supreme Court of Canada ruled today.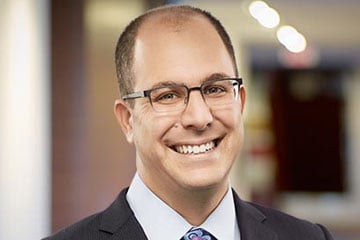 Canadian internet service providers will not have to bear the costs of providing subscriber records to copyright holders, such as movie producers, where copyright infringement is suspected, the Supreme Court of Canada ruled today.
In Rogers Communications Inc. v. Voltage Pictures, LLC, et al., a unanimous Supreme Court overturned a Federal Court of Appeal decision in allowing the appeal of Rogers Communications Inc., supported by other major internet service providers such as Bell Canada, Cogeco and Telus.
At issue in the case was who had to pay for requests made to ISPs such as Rogers Communications Inc. to provide information on their customers' internet usage, including possible illegal downloading of movies. Was it the copyright holders to the films — a small consortium led by Voltage Pictures LLC, producer of The Hurt Locker, among other blockbusters — or was it the ISPs?
The court found, overall, for the ISPs.
"It's a victory for ISPs, and it's a victory for everybody who has an internet subscription," says Andrew Bernstein of Torys LLP in Toronto, who was lead counsel in the case for Rogers Communications.
"Voltage's position was that subscribers should absorb the cost [associated with enforcing copyright]," Bernstein told Legal Feeds. "Rogers position is that it should be the copyright holder seeking the information that should absorb the cost, not the ISP, or subscribers" who would face increased rates due to the ISPs' increased costs.
In January 2015, a provision referred to as the "notice-and-notice" system was introduced to the Copyright Act, whereby copyright holders could send a notice to ISPs of suspected copyright infringement by a subscriber — e.g., through illegal movie downloading with a notice of claimed infringement — and the ISPs were then required to forward the notice of claimed infringement to the subscriber.
Also of concern were the service providers' costs of responding to a Norwich order, which compels innocent third parties to provide information and documents to a potential plaintiff for the purposes of commencing a lawsuit. In its appeal, Rogers maintained that lookups of subscriber information in response to Norwich orders should "be subject to reimbursement in accordance with ordinary common law principles," in a letter of reply to the respondent, Voltage Pictures, that was filed with the court.
"This is an important win for our customers and millions of internet subscribers facing open season on their personal information," said David Watt, Rogers' senior vice president, regulatory, in a written statement to Legal Feeds.
Jeremy de Beer agrees that the decision is a victory not only for internet service providers but for online privacy. "I think this is a really important signal that privacy on the internet is important and that, where there are costs to safeguard it, those costs can be recovered by our service providers," de Beer says. He acted as lead counsel for the intervener, the Samuelson-Glushko Canadian Internet Policy and Public Interest Clinic, at the Centre for Law, Technology and Society at the University of Ottawa.
At the same time, de Beer says, "The case is a setback for copyright holders, who justifiably deserve to preserve their copyright online. It's going to create an extra cost in the process of suing individuals."
Although the respondent had argued that a system for retrieving subscriber information has been automated and that manual verification of the information's accuracy is not required, the ISPs argued the contrary, saying that they ought to be able to recover their associated costs.
"These systems for tracking who does what on the internet and associating individual identities with an internet address are not infallible," de Beer adds. "The court acknowledged that people will be wrongly accused, and it's for those individuals that this decision will be especially important."
However, while eight of the Supreme Court justices found that most of the service providers' costs should be recoverable from copyright holders, it found that their costs for accurate record-keeping are not recoverable.
Writing for the court, Justice Russell Brown noted that "the notice and notice regime has not displaced the copyright owner's burden, at common law, of bearing the ISP's reasonable costs of compliance with the Norwich order. However, the statutory regime prohibits an ISP from charging a fee for performing any of its obligations arising under the regime. . . .
"[T]here is a distinction between an ISP's obligation under the notice and notice regime to ensure the accuracy of its records that allow the identity of the person to whom an IP address belonged to be determined, and an ISP's obligation under a Norwich order to actually identify a person from its records," Brown wrote.
Justice Suzanne Côté, while agreeing with the decision in the result, would have gone further and allowed ISPs to recover those costs associated with record-keeping.
While the impact of today's decision on Voltage Pictures' proposed "reverse class action" lawsuit against subscribers suspected of illegal downloading has yet to be fully determined, it's certain that copyright holders' costs for pursuing such subscribers through litigation in Canadian courts will increase.
"There are several cases ongoing, including a reverse class action, just with this particular plaintiff [Voltage Pictures]," De Beer says. "And there would have been other rights holders waiting in the wings; this was very much a test case."