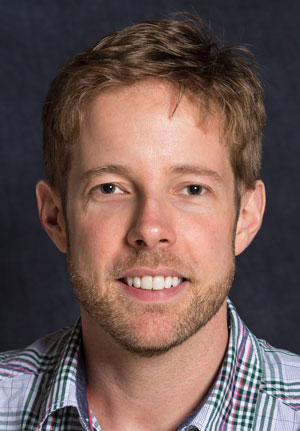 There is rising doubt as to whether the voice of law and articling students is being heard in respect to decisions pertaining to the future of the profession. Case in point: the Law Society of New Brunswick's special meeting on Sept. 13 to reconsider the council's Trinity Western University accreditation decision.

The meeting was convened upon the council's receipt of a petition by hundreds of members dissatisfied by the council's decision earlier this summer to permit Trinity Western's law graduates to practise law in the province. The decision doesn't sit well with many members since the university's mandatory code of conduct discriminates against homosexuals by upholding the sanctity of marriage between members of the opposite sex.

The code is offensive enough that the law societies in Ontario and Nova Scotia voted against accreditation earlier in the year. The petition included a motion to revisit the decision.

Speaking and voting privileges at the meeting were given only to law society members. The rule excludes a key stakeholder: the student. Law students at the province's two law schools — the University of New Brunswick and Université de Moncton — as well as New Brunswick's articling students were unable to speak to the motion at the special meeting which was eventually endorsed in a remarkable vote of 137 to 30.

Generally speaking, student viewpoints skew more progressive and lack cynicism. We, many of whom will one day be practitioners and members of a provincial law society, represent the future. And while we are still finding our sea legs in this ocean of law, we are solution oriented. Our interests are great and our perspectives are valid.

"At the end of the day, they have to follow what is in our legislation. It was a members' meeting. They're the only ones able to speak," says Marc Richard, executive director of the Law Society of New Brunswick. "If we decide to open it up, when does it end because members of the public also wanted to attend but it's a members' meeting. We have to follow the rules."

Richard notes, "Students were invited in first round of consultation to write in . . . and those who wanted to speak could attend our earlier meeting in St. Andrews."

Admittedly, any move to include students formally in society business brings challenges. As students, we have not yet been called to the bar nor have we taken on the fiduciary duty associated with practising, and which law society council members assume to ensure the society's interests supersede personal interests. These are not insignificant shortcomings but lawyers are problem solvers so surely these can be overcome.

Richard notes both of the province's law deans sit on the council and can raise student issues and perspectives. As impressed as I am by Jeremy Levitt, the University of New Brunswick's dynamic new dean of law, I question whether the dean upstairs can always have a finger on the pulse in the student lounge.

Not all of those in attendance at the Saturday meeting that saw lawyers from across the province congregate in Fredericton were satisfied by this students-are-to-be-seen-but-not-heard approach. About an hour into the meeting, Maxime Bourgeois, an articling student at Cox & Palmer's Fredericton office, stepped up to the microphone and requested to speak. He was denied.

Bourgeois was keen to share with the group that more than 50 New Brunswick law and articling students had signed a letter endorsing the motion and expressing opposition to TWU. His campaign to collect signatures for the letter was motivated by his commitment to the province. The Memramcook native has returned to his home province after attending the University of Ottawa's law school.

"I was happy to be studying in a jurisdiction that refused TWU graduates to practise," he says. "I don't want New Brunswick to be seen as a backwards province because I am really proud to be back and I want to help move this province forward."

Though straight, Bourgeois says many friends have included him among the first people to whom they have come out of the closet.

"I don't know why," he says. "I guess I have that nice guy vibe."

But the nice guy is concerned about students being heard by the law society.

"I think the law society should make more space for law students to speak out, perhaps in a roundtable format," he says. "My fear is that the petition will be treated the same way any public submission would be and the council is not giving extra consideration to it even though we are law students and articling students in the province."

Richard confirmed receipt of the letter but could not detail how it would be considered in relation to other submissions from the public.

"We received the petition before the meeting and it is up to council to decide if they want to consider it," he says. "We also received 800 e-mails before the special meeting and it is up to council to decide how to look at those in its decision process."

The closed door to students is not specific to New Brunswick.

"I think it's important for people who are making decisions in the public interest to inform themselves of that interest," says Douglas Judson, president of the Law Students Society of Ontario, a representative body for students at all seven Ontario law schools.

"The overwhelming rejection of the decisions in B.C. and New Brunswick to accredit TWU, coupled with the skyrocketing costs of legal education and licensing in some jurisdictions, suggest that some decision-makers are out of touch with the challenges facing those following in their footsteps. They might benefit from those voices at the table."

Judson says the Law Society of Upper Canada has recently invited the LSSO to participate in its treasurer's liaison group.

Despite the Law Society of New Brunswick special meeting being a members-only affair, Richard asserts the society engages students and hears our concerns. He points to past issues such as New Brunswick's consideration of entry into the national mobility agreement in 2006 where student roundtables were conducted. Additionally, articling students work closely with the admissions director and can raise issues accordingly.

"We are open to anything, we are not closed off," he says. "If a group wants to create something formal, we can do that or at least consider it."

For students to have a voice at the decision-making table, it appears the initiative must come from us. We have to speak up and then step up.