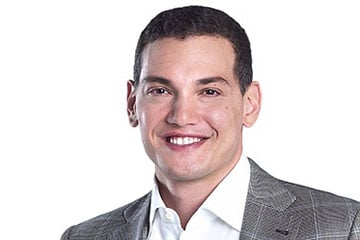 Settlement privilege is the main issue in the latest move in a protracted legal battle between St. Anne's Indian residential school survivors and the Crown.
Ontario Provincial Police investigation records from a civil case in the 1990s left out of school information files ahead of compensation hearings under the
Indian Residential School Settlement Agreement
are at the centre of an appeal filed last week.
Michael Swinwood, a lawyer with Elders Without Borders in Ottawa and one of the two lawyers leading the appeal, says unfortunately for the survivors, "in an adversarial process it's difficult to have the settlement agreement properly applied when Canada is both a defendant and an administrator of the compensation scheme."
"This is beginning to look like institutional bias as against the very people it was intended for — that is, the survivors," he adds.
The documents were obtained by federal lawyers in 2003 during a civil case involving St. Anne's survivors in Cochrane, Ont., and released in 2014 following a court
ruling.
Before that, St. Anne's survivors faced hearings for compensation under the settlement agreement's Independent Assessment Process where federal government lawyers denied the existence of documented evidence of abuse at the school.
In
Fontaine v Canada (Attorney General)
released April 24, three survivors had requested, among other things, that the court reopen the already settled St. Anne's cases from the 1990s and look into why Canada failed to disclose more than 12,000 Ontario Provincial Police documents that substantiated abuse at the school.
Justice Paul Perell dismissed allegations Canada breached the settlement agreement by failing to disclose all documents from the St. Anne's Cochrane civil case and ruled Canada did not have to turn over these transcripts because they "are transcripts of confidential and privileged examinations for discovery."
Swinwood says this is a case of settlement privilege "prevailing over what we consider to be an all-inclusive article of the settlement agreement which is article 18 and basically states that any agreements made before are off the table."
He adds the position of himself and his clients is that article 18 was important to the settlement and if not complied with could "demonstrate as a breach of the settlement agreement."
Paul Fruitman, a partner at Lax O'Sullivan Lisus Gottlieb LLP, says when you effect a settlement, you "not only have settlement privilege which is a common law right but you also have, typically, a settlement agreement that provides for confidentiality."
"What Justice Perell doesn't do is look at the test for a non-party getting around settlement privilege and there is a leading case on that from 1989 —
Mueller Canada Inc. v. State Contractors Inc.
— that sets out when a non-party or a party can use documents that were part of settlement privilege and that issue isn't really discussed in Justice Perell's decision."
The test looks at whether documents have relevance in and of themselves, apart from establishing liability or showing the weakness of a party's claim, Fruitman says, adding the documents in question would presumptively meet the criteria of having relevance beyond those issues.
"You may have an argument to say this shouldn't be subject to settlement privilege because it arguably doesn't meet that test for it that isn't really discussed in the case," he says of the appeal. "But I think the bigger part is the confidentiality undertaking which is given as part of the settlement and so therefore it's like a contract in that respect. You have to have a really pressing reason to say we want to go around the confidentiality undertaking."
But Swinwood argues the use of the documentation "supposedly covered by settlement privilege or deemed undertaking" is critical information for the survivors, who need it to make a case for compensation and ensure a full record is being provided to the Truth and Reconciliation Commission.
Perell also noted in his ruling that the information in the documents is "more or less available from the publicly available court documents in the civil cases or by the 12,000 Cochrane documents already produced." But Swinwood says that's not enough.
"To have a judgment that in essence keeps documents away from the use of the survivors in their hearings in a situation where Canada will take an adversarial process to them ends up favouring Canada over the survivors," he says. "The survivors are entitled to better treatment by the courts and by the administrators of the settlement agreement."