Mincher Koeman LLP to lead prosecution instead of Crown or province, reinforcing Siksika sovereignty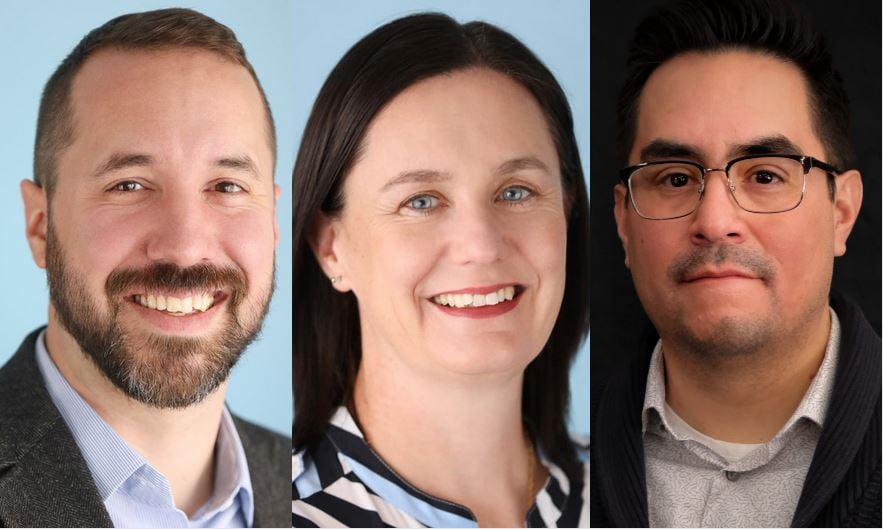 The partners in a Calgary law firm given a contract to prosecute by-law infractions on Siksika Nation say they pursued the opportunity because they wanted to take part in a huge step forward in Indigenous self-government.
"We applied because we wanted to be part of something very important, giving Indigenous sovereignty when it comes to the legal system," says Lynsey Mincher, partner with Mincher Koeman LLP. Siksika Nation recently hired the firm to act as Siksika's By-Law Prosecutor – believed to be the first office of its kind in Canada.
Mincher's colleague, Andrew Koeman, says: "When we saw the RFP [request for proposals], we took a long look. There was nothing in place that created an Indigenous prosecution office, like what you would find under the Police Act allowing for aboriginal police forces."
Koeman adds that the firm "jumped at the opportunity to be involved in something that had never been done before here before."
Rather than the Crown, province, or municipal governments, the new Siksika prosecutor's office will enforce the nation's by-laws in provincial court. Anyone who enters Siksika lands will be subject to the nation's by-laws as passed by its Chief and Council.
The Crown has typically prosecuted criminal cases on first nations' lands, but there has been a gap regarding by-law enforcement, says Siksika Nation Councilor Samuel Crowfoot.
"In listening to members of our community, we noticed some gaps in services," he says, specifically on enforcement of infractions that by-laws would typically cover.
Crowfoot is a native of the Siksika Nation but has worked in the United States as a prosecutor for a tribe in Arizona and as a tribal judge in New Mexico. Programs under which first nations can prosecute their laws are more common in the U.S., Crowfoot says. "When I came back, I thought, 'Why isn't this something we could do here?' And we discovered that it was possible. This is important because it exercises our sovereignty and bolsters our inherent rights."
While Siksika doesn't have many by-laws in place right now, Crowfoot says that with the prosecution office open, the first by-laws likely to be developed locally would include rules around trespassing and banishment, residency status, and protection for elders and vulnerable people. Serious criminal matters will remain under federal jurisdiction and courts.
There were many submissions to the RFP, some from large firms, Crowfoot says. However, Siksika chose Mincher Koeman because it had worked with the firm on projects in the past and understood that the by-laws had to originate from within the community rather than be forced upon from outside. "There was pressure from some big law firms to come in, but essentially drive our agenda and not the other way around."
Mincher adds that without the ability to prosecute, even existing by-laws – such as safe distancing during COVID-19 - were not being prosecuted. "And if no one is prosecuting them, what's the point of having them? So we came on board and said we'd love to be part of this." There was also no way to channel fines back to the reserve, and issues had arisen with the RCMP, which had been responsible for policing Siksika.
Crowfoot, trained as a lawyer, says the Indian Act allows first nations to sentence people to up to 30 days in jail or impose a fine of up to $1,000. These are hefty penalties that would enable first nations to flex their authority, Crowfoot notes. However, in developing Siksika by-laws, the prosecutor's office will keep the community's culture and values at the forefront and not simply adopt provincial or federal laws already on the books.
"This will give us the chance to apply alternatives to incarceration, different ways of setting disputes that fits with our community," he says.
Mincher, who has prosecuting experience, says that consulting with the community and elders, in particular, will be essential in drafting new by-laws. "Our job will be to listen and take that information to develop by-laws and how to prosecute and enforce them," says Mincher, who will visit the community weekly.
"We don't want to just punish; we want to get to the root of the problem and change attitudes to stop these things from happening." While the office is still in its infancy, Mincher says the goal is to work with the community to develop by-laws that go beyond the "one size fits all aspects of colonial law." The goal is to establish clear standards of justice that can be understood by first nation members and those outside the community. "It's definitely doable, but it will take some out-of-the-box thinking."
Adds Crowfoot. "I think there needs to be flexibility and taking into account mitigating factors that exist on t First Nations. We wanted to go with a law firm we've worked with before who understands this."
In September, Siksika Nation and the federal government agreed to see the first nation take control of policing on its lands from the RCMP. Siksika used to have its own police, but that ended in 2002 with provincial and federal funding cuts. The RCMP detachment in Gleichenaw then took over law enforcement.
Siksika Nation, with a population of about 8,000 in about 700 square kilometres east of Calgary, is the second largest First Nation in Canada and a member of the Blackfoot Confederacy.
In June, Siksika was awarded a $1.3 billion land settlement with the federal government, which could go towards hiring more peace officers, re-establish a police service and creating other features of self-governance.