Smart & Biggar/Fetherstonhaugh has announced its newest office will open in Calgary at the end of the month.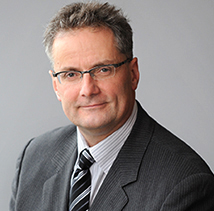 "We thought the time was right," says Smart & Biggar national marketing manager Kristen Petersen, adding the firm already has lots of business in Western Canada through its Vancouver office.
The move gives the firm its fifth office across Canada. Already the largest intellectual property boutique in the country with 101 lawyers, patent agents, and technical consultants, according to Petersen, Smart & Biggar will become the only national intellectual property boutique with an office in Calgary.
The office opens March 31 with partner Alistair Simpson heading up the new outpost. A partner at the firm for 15 years with a background in civil engineering and a focus on technology and mechanical matters, Simpson will be the only lawyer based there. But lawyers from the firm's other offices will be travelling back and forth, according to Petersen.
And while energy will be part of the firm's business in Calgary, "it's not just necessarily oil and gas," says Petersen. Other sectors that use the firm's services include the technology, transportation, and agricultural fields, she notes.
"With a presence in Calgary, we will be able to further assist our existing clients and other innovative companies in the region to strategically grow and strengthen their intellectual property portfolios through our sophisticated understanding of IP issues and our unparalleled depth and breadth of technical experience," said John Knox, a partner at Smart & Biggar's Vancouver office.
"This is an exciting period of growth in intellectual property in Western Canada, and the move to open an office in Calgary is a natural fit for the firm and reflects our long-standing commitment to Alberta and Western Canada," said firm chairman John Bochnovic.