When Joanna Duong first went looking for some legal help with her small fashion and accessories company, she found herself deep in the heart of Bay Street but feeling seriously ignored.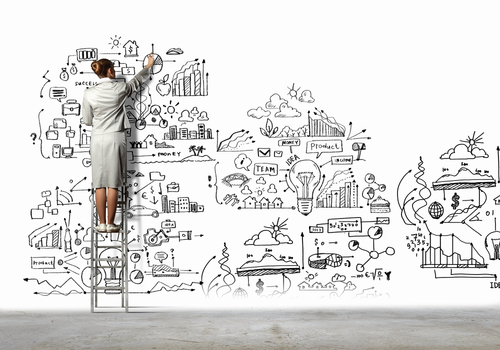 "My accountant referred me to a big firm at Bay/Adelaide and I felt almost immediately like a small fish and they made it known to me I was 'an investment.' They were going to try and help me out but even at their 'help me out rate' it was pretty high for a small business to take on," says Duong who adds she felt "embarrassed" to try and negotiate because they had already made it clear they were doing her a favour.
She says they did the job for her but "you could tell I wasn't their bread and butter.
"I was afraid to call them because I was worried it would always be on the clock. After I saw the first bill, I realized I couldn't afford to have these 15-minute conversations," she says. "I was afraid to reach out and they weren't being as proactive with me."
When she changed firms Duong found one that did a lot of work with MaRS Discovery District startups.
Toronto lawyer Albert Luk says small and startup business owners like Duong represent 98 per cent of Canadian businesses but they aren't being well represented by the legal community.
"There's a frustration in the small, medium size business community around finding lawyers who get what they do, and then finding lawyers who get what they do at a value proposition they believe fits within their budget," says Albert Luk, a lawyer with Devry Smith Frank LLP.
Luk, who also once worked at a large Bay Street law firm, says he has seen both sides of the story.
"I've seen the client's pain and the law firm side," says Luk. "At a big firm, for smaller clients you typically have junior associates or staff working on it and they may be eager but they don't understand business very well."
A small portion of Luk's book of business is startups but most of his clients are in the revenue range of $500,000 to $50 million. The term small to medium size enterprise is pretty fluid these days and would include what people would call mid-market practices as well.
Luk argues large firms are ideally built for big transactions and smaller clients tend to be "abandoned" when a big merger and acquisition or large restructuring takes place.
"I think fundamentally, the way our industry has moved is the larger firms are ideal for very large and transactional based deals and they service that clientele very well for large multinational companies," he says. "However there's been a real return to small and medium sized business owners and as a legal industry I'm not sure we're moving quick enough to respond to those needs."
The challenge, says Ben Hanuka of Law Works Professional Corp., is in an increasingly fragmented marketplace a small company has to properly evaluate what kind of legal advice it needs. Sometimes going with a smaller generalist firm may not be the answer.
"It's not one size fits all — you need to identify certain factors," says Hanuka. "No. 1 is the expertise the client requires for a particular file, then it's the different areas of law they may need on an on-going basis, which a smaller firm may not have and finally, the manpower — the lawyers needed to staff the file."
He says the whole issue also falls into the context of access to justice and a concern about small companies using lawyers who "dabble" when they actually need specialized expertise.
"I've been involved as a lawyer for plaintiffs and for defendants in claims against lawyers, particularly in franchising. I've seen lawyers on the receiving end of these negligence claims in small and mid-size firms who should not have touched those files.
"They were trying to be efficient but some lawyers in the name of efficiency cut corners," he says. "It ended up costing them so much more and they came to regret it."
The sophistication of the client is also a factor in choosing legal representation. The client may come from a corporate background with venture capital behind them.
"They aren't going to go to a generalist law firm; they are willing to pay the premium," says Hanuka. "For them cutting corners is not acceptable."