Firm has multidisciplinary approach to intelligence, investigation, compliance, and risk management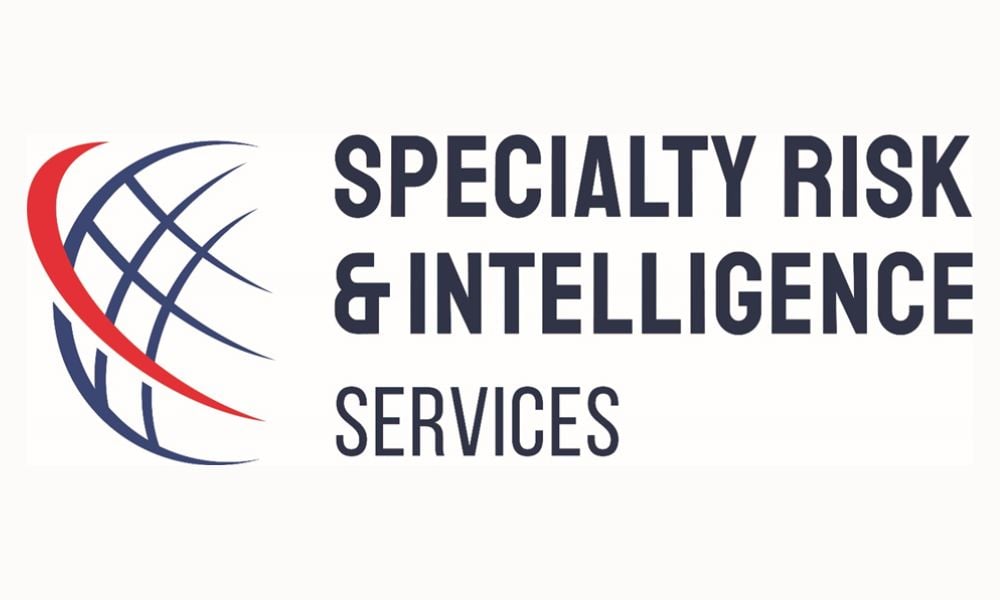 This article was provided by Specialty Risk & Intelligence Services Inc.
Specialty Risk & Intelligence Services Inc. (SRIS), a multidisciplinary Intelligence, Investigation and Risk Consulting agency announced its official launch in Canada, effective January 1, 2023.
SRIS was formed by a group of industry experts, consisting of well-known entrepreneurs, specialty market experts, and senior executives from the legal, insurer, adjusting, recovery, private equity, and intelligence business sectors.
The firm consists of diverse specialty lines, specializing in corporate intelligence, legal support, insurance management, and compliance and regulatory assessment. SRIS works with multinational corporations, financial institutions, the legal industry, insurance-based businesses, regulatory bodies, hedge funds, and institutional investment firms. The firm's specialized solutions include due diligence (mergers and acquisitions, franchise investigations, C-suite executives, and vendor screening); high-stakes litigation and disputes; defamation and reputational damages; legal matters and criminal allegations; fraud detection and mitigation; asset tracing and recovery; open-source intelligence; and intellectual property and trademark disputes.
"We are in an age of uncertainty where organizations continue to face unprecedented and unpredicted risks across the globe," said Michael Holden, Founder and Chief Executive Officer of SRIS. "The necessity for intelligence collection has become even more crucial in recent decades where the demand to protect industry reputation, mitigate fraud, and resolve legal and insurance disputes, has become increasingly warranted. We are eager to support our clients' needs and address their concerns through our specialized investigative services, innovative risk solutions, and compliance consulting strategies."
Holden has 37 years of experience in the insurance and private equity sectors, having previously founded and held several executive positions with some of the largest entities worldwide. He is known for holding a variety of dynamic roles across different disciplines in the marketplace and for being a founding member of highly recognized and successful organizations.
"SRIS will be the first Canadian agency in decades to establish a multidisciplinary focused approach, encompassing intelligence, investigation, compliance, and risk management solutions," said Holden.
Mandy Yousif, Chief Operating Officer of SRIS advised, "SRIS will be collaborating and partnering with some of the most prestigious anti-fraud associations and educational institutions to recruit personnel and implement advanced technological tools, to support our clients' various needs."
Yousif brings in numerous years of experience conducting investigations, intelligence analysis, risk assessment, and compliance consultation. Yousif has managed several M&A transactions for multi-billion-dollar hedge funds and several high-profile legal matters. Yousif is a member of the Association of Certified Fraud Examiners (ACFE), the Association of Certified Anti-Money Laundering Specialists (ACAMS), the Council of Professional Investigators of Ontario (CPIO), and on the Advisory Committee of the Honours Bachelor of Crime & Intelligence Analysis Program at Seneca College.
In addition to its Board of Directors, SRIS has appointed an independent Advisory Board which includes experts from a wide range of disciplines. Yousif advised, "Our Advisory Board members will provide strategic advice within their specific line of expertise and help direct our path to success."
Given the diversity of its executive team and members of its advisory board, SRIS has established contacts in over 65 countries and the support of an international network of industry experts with resources readily available.
For further information on SRIS, we invite you to visit us at www.sris.ca or contact us at (866) 206-0907.