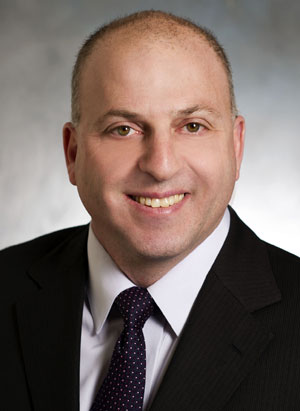 Is a third-party investigation always necessary or can an organization safely rely on an internal examination of events when an incident rooted in the workplace rocks an entire group of employees?
Last week, the union that represents
Toronto Star
newsroom employees called for an independent investigation following the death of a reporter at the paper who took her own life.
Media reports
indicated Raveena Aulakh had a relationship with one of the editors.
The newspaper conducted its own internal investigation following the woman's death and two senior editors lost their jobs — one was let go and the other moved to another role in the company.
In a letter, Unifor's Toronto Star Unit, Local 87M told the
Star
's vice president of human resources that "workplace health and safety is at stake," according to a
story
written by the paper's own public editor, Kathy English.
English said the paper's investigation ". . . looked into the organization's polices related to workplace relationships and conflicts of interest. It has concluded that these policies need to be 'amplified.' This will be undertaken immediately."
Employment lawyer Lorenzo Lisi, of Aird & Berlis LLP, says given the nature of some high-profile investigations such as the Jian Ghomeshi case — where a third-party investigator was brought in to look at how the CBC handled the situation — and Bill 132, the recent sexual harassment legislation in Ontario, it shouldn't seem unusual for the union to make such a request.
"The
Toronto Star
is a sophisticated organization with a labour relations person who was trained in investigations, so we need to be careful in saying that they should have automatically had a third-party investigator," says Lisi.
If the union members had an issue with the conduct of the
Star
, Lisi says it could have filed a grievance.
"The question now becomes, given the suicide, whether a third-party investigator would be commenting on policies and procedures at the Star, which could have better dealt with her concerns, but not necessarily whether the initial investigation was done properly," says Lisi.
"They did take action — both of those people involved have been moved out — one is out and one has been transferred to another position."
In such a situation, with the tragic loss of a colleague, mixed in with reports of intimate workplace relationships, a third-party investigation could bring a more trusted outcome for employees, says Ashley Lattal, of Shearer Lattal LLP.
"Here it appears that the organization had capable and experienced people to conduct the investigation. In the end, though, in a case like this, the union (and the public) may be more likely to trust the outcome where an external investigator with no ongoing ties to the organization conducts the investigation," says Lattal.
"Even if an internal manager is able to maintain objectivity, there may nonetheless be a perception that the manager is biased, particularly in a unionized environment."
Lisi says employers have to weigh each circumstance independently as to whether there will be a third-party investigation, an internal investigation, or an investigation at all.
"The union seems to be saying, 'We want an investigation to clear up exactly what process was used, and to be transparent about what happened. We want to know whether this could have been avoided,'" Lisi says.
Trying to determine if the
Star
's response was correct depends on "what they knew and when they knew it," says Erin Kuzz, of Sherrard Kuzz LLP.
"It's a shocking, awful, horrific event that appears to be closely tied to the workplace and that is going to get people's attention and clearly has got people's attention," says Kuzz.
She adds there are many questions unanswered about the relationships in the newsroom. But relationships between subordinates and supervisors can be consensual.
"We often spend more of our waking lives at our workplace than anywhere else so it's not uncommon for people to end up in consensual relationships and sometimes those people are subordinates and their supervisors," she says.
It is becoming more common for workplaces to have a disclosure obligation where employees have to come forward and confirm that the relationship is consensual.
"An employer would want to have that so that if something goes bad later on, it's harder for someone to turn around and say it was never consensual, it was harassment," she says.
An employer can also make a decision whether to reassign one or both people.
"Often, when there are disclosure policies like this, it's rooted in the potential for conflict of interest and says: 'The parties involved need to understand that one or both may be reassigned'," says Kuzz. "A lot of it is about disclosure and that people come forward so you as an employer can understand what the landscape is and that it is consensual."