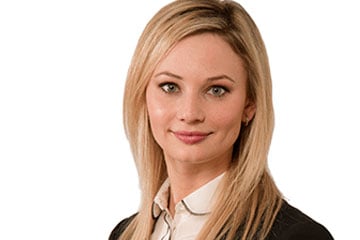 A Stouffville woman who was the subject of a libel lawsuit based on comments she made in two Facebook groups about a potential environmental issue has been awarded $7,500 in damages by an Ontario Superior Court judge.
Katie Mohammed had been hit with the libel suit after she posted comments online regarding a gravel pit in her community.
"The client called me and she was in tears she's so thrilled with the outcome," says Sabrina Callaway, an associate with Sotos LLP who represented Mohammed, a Stouffville teacher. Awarding damages is a relatively new aspect in Strategic Lawsuit Against Public Participation actions, says Callaway.
In
United Soils v. Mohammed
, Justice Thomas Lederer wrote in his decision: "To my mind there is no merit to this action much less 'substantial merit'…."
Mohammed had become concerned when the council of Whitchurch-Stouffville, the municipality where she lives, voted to amend an agreement it has with United Soils Management Ltd. The company operates the gravel pit near Musselman's Lake on the Oak Ridges Moraine — a geological area that is the source of drinking water for much of the City of Toronto.
The gravel pit is close to a water tower and the amendment allowed for the depositing of "acceptable fill from small quantity source sites and hydro-excavation trucks [i.e. hydrovac trucks]."
On Sept. 1, 2016, Mohammed saw a series of tweets concerning the council meeting that indicated a councillor and the mayor, Justin Altmann, were concerned about the risk posed by what the trucks might deposit on the site.
The story was reported in a local paper and published online the next day. Mohammed became concerned that the amended agreement could lead to contaminated material finding its way into the pit and she posted comments on two Facebook groups — one secret group called "Stouffville Mommies," and one closed called "Stouffville Buy and Sell."
Counsel for United Soils argued that Mohammed's comments used the word "poison" and that made them different from others posted in the Facebook groups. Some of the comments referred to the dumping of new waste in conjunction with a program of planting trees run by United Soils.
Mohammed was sent a letter by United Soils lawyer William A. Chalmers of Aird & Berlis LLP demanding she "retract and apologize for the defamatory statements." She posted a retraction and apologized, but the next day received a Notice of Libel under s. 5 of the provincial Libel and Slander Act and statement of claim for damages totaling $120,000.
Through a series of people the file was referred to Sotos because it was felt one of the firm's partners, David Sterns, might have an interest in it.
"We met Katie and she's one of those people who never in a million years thought she would be the subject of a lawsuit. We recognized her case was a classic SLAPP suit — someone who is just speaking out about a matter of public interest and suddenly finds herself the defendant in a lawsuit," says Callaway.
Sterns, who is also the current president of the Ontario Bar Association, was involved with the Anti-SLAPP Advisory Panel Report to the Attorney General in 2010. He made submissions to the advisory panel on behalf of the OBA.
Sotos took Mohammed's case on a contingency basis.
"Katie was up against a corporation and is a school teacher — she was terrified," says Callaway.
An amendment to the Courts of Justice Act allows for anti-SLAPP suits to be dismissed on a summary motion.
"In s. 137.1 it provides for some cost measures which is meant to be a deterrence to plaintiffs. So if a defendant is successful in one of these motions they get full indemnity costs in the motion and the action. If a defendant is not successful there are no costs," Callaway explains. "That was the intention of the legislation — that's why they put those costs provisions in there to encourage counsel to take these on and help the little guy."
The 32-page decision issued Tuesday references a number of interlocutory motions that took place and Callaway says that those were part of the judge's reasoning for awarding damages to Mohammed.
"Because of all these interlocutory motions — the first to strike our defence, the second an appeal of that decision and the third a motion for refusal and fourth the motion to examine Mayor Altmann of Whitchurch-Stouffville. The motions had the effect of slowing things down," says Callaway.
The judge also noted that "In the face of all this attention and expressed concern one has to wonder why, especially with the apology and retraction in hand, United Soils Management Ltd. would continue with this [lawsuit]. Could it be an effort to limit the public discussion? Was it a response to the efforts apparently underway to have the Council of the Town of Whitchurch-Stouffville overturn its decision to amend the agreement? Was the objective to limit, if not control, public debate? What other individual would risk making public comment for fear of being confronted by an action such as this one?"
Under the anti-SLAPP provisions of the Courts of Justice Act, s. 137.1 subsection 9 allows the court to award damages if the judge finds the plaintiff brought the proceeding in bad faith or for improper purpose.
"Justice [Thomas] Lederer found that the action was brought for an improper purpose based on the fact our client apologized and was sued anyway, and their conduct throughout the litigation with all the interlocutory motions showed there was improper purpose," says Callaway.
"The plaintiff's action was found to have no merit, let alone substantial merit. Each of our defences were found to be valid," she says.
Sotos had requested $20,000 in damages but the court did not find that Mohammed had suffered mental distress, however Justice Lederer stated that, "In the circumstances I accept that this action unnecessarily caused Katie Mohammed stress that affected her day to day life."
Sotos structured the damages request around the way damages are awarded in the intrusion upon seclusion case of
Jones v. Tsige
in which while the plaintiff was "understandably very upset" but had "suffered no … harm to her health" and damages of $10,000 were awarded.
Callaway says United Soils Management Ltd. has sued at least two other people in the same community for defamation and Sotos is representing a second defendant.
"We have filed a similar anti-SLAPP motion in that action which is scheduled to be heard in February," she says.
Counsel for United Soils was not available for comment at time of posting.