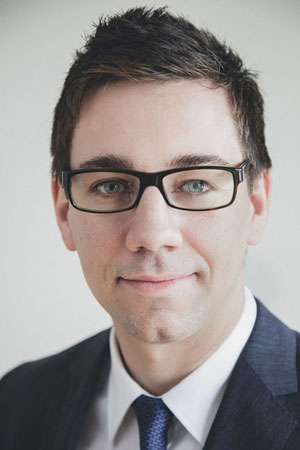 I graduated in July with an LLB from the University of Sussex in Brighton, England. Many of my classmates were also Canadian and have since embarked on impressive paths ranging from the International Criminal Court in Holland to LLM studies at the University of Toronto.
In our final year, Sonny Grewal and I co-founded Future Project, which has since become an official representative in Canada for several law schools in the United Kingdom. Future Project provides a comprehensive service to students that includes administering applications, entrance scholarships, achievement awards, academic resources, summer legal placement, and cultural transition support as well as the assurance that comes from our first-hand experience.
As an authorized representative, we are compensated by our university partners, which enables us to offer our services at no cost to students. Ultimately our goal is to ensure Canadian law students in the U.K. have an enjoyable and successful experience.
Living and studying in the U.K. was certainly exciting. In addition to receiving a great education, I was able to travel extensively throughout Europe. That international exposure has informed and shaped my world view and is something I wouldn't trade. Canadians who pursue a legal education in the U.K. return home not only well-educated but also well-travelled.
I can endorse a law degree in the U.K. on the merit of the education alone but it would be wrong, in my view, to discount the life-changing opportunity to live in the U.K. and travel throughout Europe. This is a significant benefit to each student as well as the Canadian legal industry as a whole.
I am almost entirely positive on my experience, however, it would be misleading not to discuss some of the real and perceived challenges associated with studying law overseas.
Firstly, many U.K. law graduates are asked to explain why they chose to study overseas. Due to limited seats and a rigorous admissions landscape, thousands of capable students are not admitted to study law in Canada. Quite honestly, this is most often why Canadians pursue a foreign legal education.
In some circles, this has given rise to the precarious notion Canadian law schools and their students are superior to those in other jurisdictions. The fact is students in Canadian law schools are the ones who planned ahead and outperformed their peers at that stage. Thankfully, for those who weren't so proactive, myself included, the U.K. has some of the world's best law schools.
Secondly, the National Committee on Accreditation's assessment process is a real obstacle foreign students must face. This process, designed to determine if a student has a sufficient understanding and knowledge of Canadian law, involves an individual assessment of each applicant to determine which and how many exams are required to qualify to take the bar in Canada.
As most NCA students will attest, the process is not perfect. However, for recent U.K. graduates, it may be warranted to withhold judgment for a few years. Pursuing a career in law is certainly not a sprint to the finish line. In my opinion, any student who has graduated from a U.K. law school is more than capable of obtaining the Certificate of Qualification necessary to begin articling.
Thirdly, securing employment is more challenging for foreign-educated students. Although the path is plainly easier for domestic students, much of the challenge stems from a narrow view of the employment landscape.
As noted by Sanjeev Anand, dean at the University of Saskatchewan College of Law, there is a vast shortage of lawyers under the age of 50 in rural communities throughout Saskatchewan. Having personally worked in a law firm in northern British Columbia, I've seen this demographic shortfall is not exclusive to Saskatchewan.
Students who are willing to pursue articling in rural communities are much more likely to find employment and a welcoming environment to learn in. For those who are set on staying in an urban centre, Ryerson University and the Law Society of Upper Canada have recently launched the Law Practice Program in order to remove barriers to licensing; a development that should enable career progression for domestic and foreign law graduates alike.
The quality of the education I received in the U.K. was world class and I'm excited about the career options it has afforded me. Nonetheless, I would advise prospective students to identify their goals at the outset and work diligently to achieve them. From my experience, the benefits of studying law in the U.K. have far outweighed both the real and perceived challenges.
Shawn Lestage is the director for Western Canada of the Future Project. He can be reached at
[email protected]

.