Donations to help Pro Bono Ontario keep the doors open at three Law Help Centres in Toronto and Ottawa are building, along with pressure on government and the Law Society of Ontario to help with funding for the non-profit organization.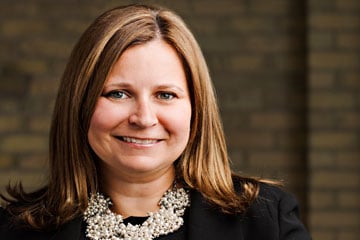 Donations to help Pro Bono Ontario keep the doors open at three Law Help Centres in Toronto and Ottawa are building, along with pressure on government and the Law Society of Ontario to help with funding for the non-profit organization.
Last week, Pro Bono Ontario said three of its legal help centres would be closing on Dec. 14 due to insufficient funding.
The centres are located at Small Claims Court and Superior Court at 161 Elgin Street in Ottawa, the Small Claims Court at 47 Sheppard Avenue East in Toronto and Superior Court at 393 University Avenue in Toronto.
However, there has been extensive public support expressed by lawyers about the centres, including a $10,000 donation by law firm Clyde & Co Canada LLP and numerous letters of support by lawyer's organizations across the province.
"I think that the pro bono law help clinics serve an important role, because there are many unrepresented claimants in the system who need help," says Laura Emmett, president of the Canadian Defence Lawyers and a lawyer with Strigberger Brown Armstrong LLP.
Canadian Defence Lawyers — a non-profit organization that has about 1,200 members across Canada who work in civil defence litigation — released a letter Nov. 9 calling on Ontario Attorney General Caroline Mulroney and federal Attorney General Jody Wilson-Raybould "to consider funding the modest operating costs to ensure that Pro Bono Ontario continues its worthy enterprise."
"I think the fact that people can't afford lawyers shouldn't mean that they can't have access to justice and access the court system," says Emmett.
Emmett's comments were echoed by Jeffrey Leon, Toronto-based president of the American College of Trial Lawyers and a partner at Bennett Jones LLP. The organization — which is headquartered in Newport Beach, Calif. — noted in a press release last week that Pro Bono Ontario "was the first organization outside the United States to receive the Emil Gumpert Award, which included a US$50,000 grant from the American College of Trial Lawyers Foundation," to assist with the launch of the centre in Ottawa.
Leon says he is "very concerned" about the prospect of the closures.
"We believe access to justice for low-income Ontarians is critical," says Leon.
More than $30,000 has been raised so far, said Yonit Fuhrmann, deputy director of Pro Bono Ontario. That includes the $10,000 donation from Clyde & Co Canada LLP, as well as more than $11,000 through a Canadahelps.org page set up by the organization.
"I've been a long-time participant in the clinic program and a number of associates at our firm also participate," says Kyle Magee, a senior associate at Clyde & Co Canada LLP.
The goal of the donation is staving off the closure, says Magee, if possible.
"When we heard the news that the clinics might be closing, it came as a surprise, but then we thought we'd do what we could to support them in the short term, with the hope that the legal community would rally around [them]," he says.
Lawyer Quinn Ross, who is running as bencher in the upcoming Law Society of Ontario election, also set up a GoFundMe page in support of the centre, and he confirmed that more than $9,700 had been raised.
Nearly 900 people have signed an online petition calling on the province to "take a leadership role by ensuring Pro Bono Ontario has a long-term, stable source of funding that specifically supports its court-based help centres."

However, no government funding has been announced in response to date.

A spokeswoman for Mulroney did not provide an updated comment by deadline.
However, spokeswoman Jess Trepanier said last week in a statement that the province "recognizes the importance of pro bono legal services, and is interested in ensuring that access to justice is preserved for those who need it."
"The Ministry of the Attorney General has provided Pro Bono Ontario with rent-free space worth $580,000 at courthouses in Toronto and Ottawa, and is prepared to continue to make that rent-free space available to it," according to an email statement released Nov. 9.
"The Attorney General and officials from the Ministry have met with Pro Bono Ontario three times since July of this year to encourage Pro Bono Ontario to work with its private sector partners, Legal Aid Ontario, the Law Foundation of Ontario and the Law Society of Ontario to find solutions to its long-term funding issues."
There was no response to a request for comment from the federal attorney general by deadline.
Susan Tonkin, a spokeswoman for the Law Society of Ontario, said there were no updates on the matter. On Nov. 8, the law society told Law Times that the regulator "was an early supporter of Pro Bono Ontario, providing in-kind contribution of office space for many years."
"This has now been converted to a $50,000 annual contribution. In addition, the Law Foundation, an organization created for the purpose of funding access to justice efforts, provides a sustaining grant of over $800,000 annually," said Tonkin in an email statement.
"There are no plans to alter those amounts. To date, the law society has not received a request for additional funding from Pro Bono Ontario."
Lynn Burns, executive director of Pro Bono Ontario, said in an email statement that it has "been overwhelmed by the public outpouring from the legal profession in support of these programs."
"It is clear that lawyers don't want to turn their backs on the people who need our help," she said. "We are still hopeful that PBO finally receives the institutional support and funding it deserves."
Daniel Kastner, partner at Kastner Law, was a signatory to a letter by 10 firms calling on the province and federal government for funding for the centres.
"I think it's an absolute tragedy that the value of Pro Bono Ontario is not being recognized. . . ." he says. "Any way you look at Pro Bono Ontario, it's a win. It's a win in terms of use of taxpayer money, it's a win for helping under-represented citizens, it's a win for the overburdened justice system, because it's a release valve for a lot of claims that by virtue of getting
pro bono
assistance don't wind up in court."