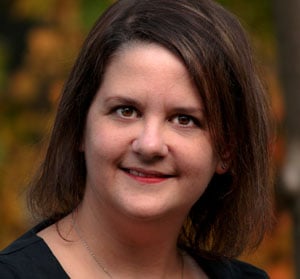 Law firm or in-house? If you're asking yourself that question, then it's likely one of the biggest decisions you will make in your career.
On the surface, the decision to practise law in a private law firm versus a corporation may not appear difficult, since both positions involve legal analysis and advising clients. So how do you know which one will be the right fit for you? Here is a simple guideline of the differences and benefits of both.
Law firms
Show me the money! Working in luxurious offices with experienced colleagues allows for name recognition and prestige, and can be very appealing. Since the ultimate goal of private firms is to generate profit, a job at a law firm usually comes with a higher salary, although this does come at a cost — you will be required to work more billable hours to generate revenue for the firm.
Other benefits of working in a private firm include having a large, diverse client base, which can translate into more sophisticated work and can, in turn, be more intellectually challenging. Not only do law firms tend to have more resources with well-developed training and mentoring programs, they can also have more significant advancement potential. It is also nice to have a huge legal library at your disposal and a staff of leading administrative and support professionals that may make it difficult to leave a private firm.
According to the Canadian Corporate Counsel Association 2011 In-House Counsel Barometer Survey, 87 per cent of in-house lawyers have some experience in private practice, with 44 per cent having worked in private practice for less than five years. So chances are that at least some of your career will be spent in private practice.
In-house
Most companies have their own in-house legal departments and operate under the direction of a general counsel with areas of practice including general corporate law, corporate compliance, intellectual law, mergers and acquisitions, real estate, and general litigation. They operate as cost centres that spend corporate dollars to negotiate business and real estate transactions, defend lawsuits, and perform a wide variety of other legal services. In essence, they are like any other expense a company may incur to do business, such as marketing, sales, or IT.
Once you go in-house, you'll rarely go back. According to the CCCA survey, 95 per cent would likely recommend a career as in-house counsel to friends and colleagues as opposed to working in private practice.
One of the likely reasons for this overwhelming result is that in-house counsel usually work fewer hours than their law firm counterparts, which directly relates to an improved work-life balance — the "9 to 5" version of legal practice, if you will. To compensate for the lower salary, there are perks that come with working for a corporation including stock options, compensation for company performance, car allowance, and employee discounts.
In-house counsel are an integral part of every transaction and are closely involved with internal strategizing. Having more input in the direct operations of the organization creates opportunities to promote legal awareness and allows for more direct reporting lines to high-level decision-makers.
Corporations also allow you to develop a different skill set while working in a team environment with professionals from a variety of disciplines. According to the CCCA survey, the greatest value in-house lawyers provide to their organization is risk management at 85 per cent, with ensuring regulatory compliance a distant second at 48 per cent.
So, given all of this information, which type of law practice is right for you?
Do you have a real interest in the law and little or no interest in a business-focused environment? Do you think conceptually or have a strong desire for a partnership? Do you secretly (or not-so-secretly) crave that satisfaction of impressing someone when you tell them that you work in those gorgeous law offices downtown? If you answered "yes" to any of these, you would most likely thrive in a law firm setting.
Or do you think practically and have knowledge of and are interested in business issues? Are you commercially minded, like a variety of work, and enjoy building relationships with a team of both lawyer and non-lawyer colleagues? Do you like taking off at 5 p.m. so you can hang out with your friends or take your kids to soccer practice? If you answered yes to any of these, then working in-house would probably be a great fit for you.
Remember, law firm practice and working in-house can differ significantly. Before you make your final decision, make sure you take plenty of time to weigh the issues and choose wisely. Good luck!
Amanda McMullan is a law clerk graduate from Seneca College. She started her career with a law firm and moved in-house with a national retailer in 2002. She continues her career in-house as the manager of leasing for Purolator Inc. and can be reached at
[email protected]
.