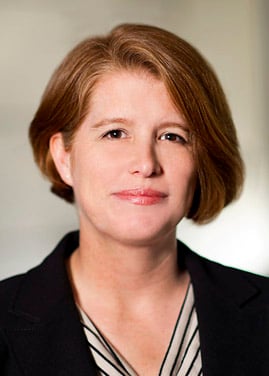 The immigration machine is a complicated one. There are many competing priorities including the need to help refugees, reunite families, bring in permanent residents, and support the international mobility of workers.

The majority of my practice focuses on business immigration and helping mobilize temporary foreign workers. This also extends into supporting permanent residence for individuals who want to stay in Canada, and it can sometimes branch into areas such as humanitarian and compassionate applications or inadmissibility issues. This experience has exposed me to a multitude of issues that plague not only companies who need workers but also to those workers who often leave a lot behind to come to Canada.

It may not be as dramatic as a refugee who has been uprooted, but in our brave new world of multinational companies mobilizing global workforces, these workers often leave their homes and families to explore the world. It's often very rewarding work, but it's also one of the more difficult areas to sell to the public.

So imagine my surprise and delight when, recently, at a Toronto Board of Trade luncheon, Minister of Immigration Refugees and Citizenship John McCallum spoke candidly about challenges with the Temporary Foreign Worker Program and the reality of public perception.

It certainly wasn't the first thing he mentioned, nor in many respects was it the most important. He made announcements about the lessons the ministry learned when processing the 25,000 Syrian refugee cases that will be passed on to help it process more quickly just generally. This is welcome news. In recent memory, some applications for permanent residence, for example, have taken years to process, creating uncertainty for those applicants who qualified for permanent residence but were stuck in lengthy queues waiting for their turn.

McCallum also spoke about the new Express Entry system and some of the issues the government has spotted within that system. This includes the students who are losing out on the opportunity to become permanent residents of Canada after investing years of their lives and dollars into the Canadian education system.

The ranking system in Express Entry tends to place these students at the bottom of the pool. He discussed the need to add points into Express Entry for those students who have studied in Canada and are working to increase their chances.

Further, the minister spoke about reducing some of the barriers to permanent residence, such as the Labour Market Impact Assessment for temporary foreign workers who are already in Canada working under one of the many LMIA-exempt categories. He stated the government needed to assist in reducing some of the barriers for employers, including giving employers greater latitude in whom they want to hire.

All of these things would help attract people to Canada, something that is desperately needed in our country with an aging population and a decreased number of people entering the Canadian workforce.

Following a panel discussion, McCallum's comments opened a door to what I see as one of the key issues: what's good for immigrants, temporary or permanent. And we speak about how it's good for business. But what we often don't focus on is how all of these measures are good for Canada. That's the key.

Getting Canadians on board with these programs and letting them see where and how these programs benefit them is critical.

Bad press is hard. Over the last few years, there have been several instances where companies have gotten black eyes over some of their dealings with the Temporary Foreign Worker Program. Those negative reports really changed public perception against employers who hire foreign workers. And while in many instances this backlash was unwarranted, it can't be denied that there is a public perception that must be overcome.

So you may be asking yourself why McCallum's comments are so important.

They show he is looking at this issue from a lens of how to work with the government and the public to create a program that makes sense, benefits everyone, and is defensible. He is not taking the path of his predecessors who would make sweeping changes based on public perception that was largely not based on facts.

Managing the public message is critical to ensuring that Canada has a fair, accessible, and secure Temporary Foreign Worker Program. McCallum seems well on the way.