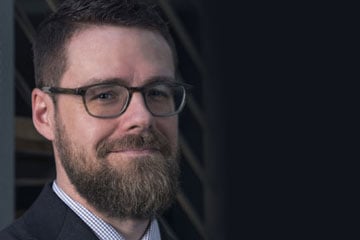 It sometimes takes a big pair of rain boots to remind us of what our profession can truly accomplish.
Business moves at breakneck speed today, and time for introspection about the role of our profession in society feels like a luxury. However, some recent events have reminded me that being a lawyer is more than offering sage legal counsel.
The legal profession has a special relationship with society. We have inviolate duties to our clients, we are officers of the court, we play a critical role in shaping public policy and we can positively impact the health of our communities. It is in this last role that I want to highlight our tremendous power and responsibility.
I would also argue that in-house counsel, in particular, are well positioned to protect vulnerable members of society and advocate for positive change. As Ben Heineman Jr., former general counsel of General Electric, who is often called the godfather of the in-house bar, says in
"Lawyers as Professionals and as Citizens: Key Roles and Responsibilities in the 21st Century"
, "Lawyers are leaders who have ultimate positions of responsibility and accountability, who do not just advise but who decide." Those of us who are in-house counsel are embedded in organizations that already support our communities through social responsibility initiatives. For example, my organization, Pfizer, matches employee charitable donations and organizes volunteer events. Yet, there are moments when in-house counsel can and should do more.
The word "duty" seems out of favour these days, but I often glance over at my oath of office hanging on my office wall and see the words "honestly," "justly," "faithfully," "duty," "honour" and "dignity." Recently, I experienced the pull of duty to my community. In the last days of April and into May, municipalities in Quebec and Ontario experienced severe flooding, and many declared a state of emergency with growing risk to homes and businesses. Early on, I got the sense that, for most people, including me, the seriousness of it was not immediately apparent. That changed for me when I saw pictures of the flowing river that was once the street in front of my pediatrician's office. Then we began seeing aerial footage showing the Pierrefonds area nearby. It took me a second to realize I was looking at children's park equipment — but only the top of it. The rest was underwater.
In Montreal, any illusion that this was isolated was shattered on the night of May 7, when all schools on the western part of the island were closed and several bridges onto the island were shut down. We made a decision at Pfizer to open the office to colleagues who needed shelter, food and showers and welcomed their children to come along. Importantly, we also encouraged colleagues to volunteer in the community.
As I watched the news that night and exchanged text messages with colleagues who were worried either for their own homes or for those of team members, I decided to help. The next day, I drove to the impacted area in Pierrefonds, just minutes from my home and office. My heart sank. It is incredibly difficult to watch families fighting for their homes. I did what I could at the Red Cross centre and then on the advice of police, who were directing traffic through what had been intersections but now were waterways, I headed to Île-Bizard across the Jacques-Bizard bridge. I was initially hesitant to cross a bridge for fear that it would close while I was on the other side, but I felt compelled. I ended up being part of a huge volunteer operation to fill and move sandbags. All of us were strangers, but we moved with urgency knowing that families were desperate for assistance.
In that moment, I felt I was doing the right thing in representing my family, my organization and my profession. I felt the pull of duty as a father, neighbour and lawyer. Generations ago, lawyers garnered a very different level of respect in society. We were public servants with true political authority. We were viewed as community leaders and beacons of honesty, compassion and statesmanship. Although things are sadly very different today, we cannot bemoan society's deteriorated view of lawyers while at the same time do nothing in moments like these.
Here are some suggestions for active steps:
• advocate for volunteerism, especially in the community that your organization supports;
• work with your organization's corporate communications team to amplify your efforts;
• answer your law society's call, such as the Barreau du Quebec's recent call for
pro bono
work to assist flood victims;
• lead diversity and inclusion initiatives and speak up for vulnerable members of society;
• educate yourself on how to do the right thing — read Ben Heineman's
Inside Counsel Revolution
to start;
• volunteer on a non-profit board of directors in your community, if appropriate. I have been privileged to serve on the board of the West Island Association for the Intellectually Handicapped.
In so doing, you move your legal team and organization forward along the continuum of questions to which Heineman refers: "what is legal?" to "what is right given the circumstances?" to, finally, the elusive "what ought to be?" by influencing the future. Even as you discharge your first duty to fiercely advocate for your client, there is plenty of space to build your leadership skills within your organization and expand your sphere of influence in your community. This will only benefit your development and the reputation and objectives of your organization.
So get those rain boots out.


Jonathan is Vice President, Legal Affairs & General Counsel of Pfizer Canada Inc., a leading biopharmaceutical organization. He serves on the Executive Committee of the Canadian Corporate Counsel Association and the IP Committee of Pfizer's industry association. He also proudly serves on the Board of Directors of Montreal's West Island Association for the Intellectually Handicapped.