Practising in Vancouver, practising corporate-commercial law, human rights law, criminal law.
Practising in Vancouver


Ivar Lee, Paine Edmonds LLP



PROS:


• Great and beautiful place to live.
• Fairly tight-knit bar in various practice areas, plenty of experienced lawyers who are always willing to help newer lawyers.
• Great variety of different practice areas no matter what size of firm you're looking for.
• Work hours and expected billable targets likely less than another major city such as Toronto.

CONS:
• Expensive housing.
• Public transportation is improving but unless you live in the downtown core, you still need a vehicle to get around efficiently, which can be a con for those who want to get by without owning a vehicle. Even if you live downtown, work often requires travel outside the downtown core and into growing suburban areas that are not easily accessible without a vehicle.
• Less likely to find highest paying jobs in Canada here because of limited resource and financial sector (i.e. compared to Calgary/Edmonton and Toronto).


David Gruber, Farris Vaughan Wills & Murphy LLP

PROS:
• A more adventurous and innovative legal culture.
• Less pressure to pursue narrow specializations.
• All the advantages of the Vancouver lifestyle.
CONS:
• Vancouver is not a major financial or commercial centre.
• Income is lower at student and associate levels.
Practising corporate-commercial law
Lisa Daly, Cox & Palmer, St. John's


PROS:

• It is an exciting time here in Newfoundland and Labrador. The province is humming not only in the oil and gas, but also the mining and energy industry and the burst of entrepreneurial spirit. As a corporate-commercial lawyer, I love to work with small businesses and watch them grow and develop. It is a privilege to be able to assist so many energetic business people at all levels of business who have the passion to take their idea and run with it.
• With so much development happening in Newfoundland and Labrador, there are many opportunities to work on major financings, commercial developments, and business acquisitions within a legal community which is exceptional, not only in their work ethic and passion to fight and protect their client's rights, but the ability to combine that with working in a collaborative effort with opposing counsel to come to the best solution for everyone. In my experience, the lawyers I deal with are polite, friendly, courteous, and a pleasure to work with.

CONS:
• The weather — although it really isn't that bad!


John McDonnell, Brownlee LLP, Edmonton

PROS:


• You will play an integral role in the transaction. The lawyer is relied upon to protect the client's interest as best as possible.
• The work is intellectually stimulating. Most files are unique and will challenge you from time to time.
• Your client quite often views you as their "partner" in this transaction due to the role that you play. It is rewarding to be viewed in this light.
• No two files are ever the same. Because of this, you don't feel like you're in a rut.
• Due to real deadlines of closing dates, you don't always have the luxury of time to do the work. From time to time, you have to drop everything or work long hours to complete the transaction.
• There is probably a steeper learning curve with corporate-commercial than other legal work. Realistically, you can expect to practise about 10 years before you've had a chance to see everything and have a good level of competence.

Practising human rights law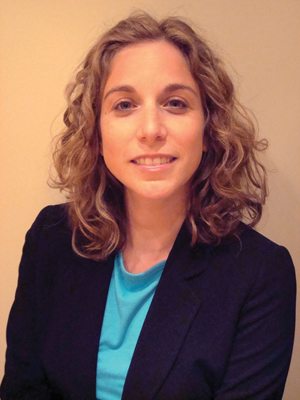 Jillian Siskind, Canadian Lawyers for International Human Rights, Toronto (International)

PROS:


• Participating in meaningful and important work.
• Working with amazing lawyers from around the world.
• Experiencing the ex-pat lifestyle.
• Very few positions available in Canada.
• Work longer hours for less pay.
• You often feel like a fish swimming upstream.
• Difficult to sustain a normal family life due to frequent travel.

Ellen Low, Whitten & Lublin, Toronto (National)


PROS:


• Creativity. The Human Rights Tribunal of Ontario offers an opportunity to craft creative and meaningful resolutions. These remedies can include apologies and mandatory human rights training, instead of just financial compensation.

• Speed. The process is relatively speedy and informal with an early opportunity for mediation.

• Specialization. Because the HRTO is a specialized tribunal, the mediators, staff, and vice chairs are familiar with the law and issues so we can focus on achieving a resolution.

CONS:

• No costs. At present, the HRTO does not have the ability to award costs. Although the process is less formal, it can take as much time and preparation as a civil proceeding, which can be expensive. For example, an employer client might successfully defend a complaint, but will have incurred legal fees that aren't recoverable.

• No rigorous vetting system. Occasionally, a client will need to defend a complaint from an applicant who may not fully understand the scope and purpose of the human rights tribunal.

• Low awards. Amounts awarded tend to be low, which can lead to pyrrhic victories for applicants after fees and time are factored in.

Practising criminal law (la pratique du droit criminel)


Jeffrey Boro, Boro Polnicky Lighter, Montreal

POUR:


• Comme avocat criminaliste, vous avez la possibilité d'être impliqué dans le processus, de créer et de changer le droit canadien. En fait, vous avez la chance de faire partie d'un système démocratique qui n'a pas d'égal dans le monde.

• Vous avez la chance de rectifier des injustices sociales.

• C'est une profession très active où on est appelé à être au front.

• Vous avez la chance de faire la différence dans la vie des gens : il y a un lien direct entre le résultat obtenu et l'impact positif que cela entraîne sur la vie du client.

CONTRE:

• Vous pouvez parfois rencontrer des personnes marginales qui peuvent vous rendre mal à l'aise.

• Il est fréquent de se faire réveiller à 3 h du matin parce qu'un de vos clients est détenu au poste de police. En fait, comme avocat de la défense vous êtes toujours sur appel.

• Contrairement aux avocats qui pratiquent le droit commercial, il est totalement inacceptable de côtoyer vos clients en dehors de votre pratique.

• Très souvent, quand vous rencontrez des gens pour la première fois et qu'ils vous demandent ce que vous faites et que vous répondez que vous êtes un avocat criminaliste, il peut arriver qu'ils vous dénigrent à cause de leurs opinions personnelles.
Martin Minuk, Aikins MacAulay & Thorvaldson LLP, Winnipeg

PROS:
• The immediacy of the court experience, which is both confidence-building and humbling.
• Direct client contact and the opportunity to learn the skills involved in managing client expectations.
• The opportunity to connect with the judiciary and develop your professional recognition.
• Opportunities to observe and learn from other members of the bar.
CONS:
• Finding an appropriate personal balance and stress release to address the fast-paced practice demands of a highly litigious and adversarial practice area.

Update: March 12. Clarification made regarding Jillian Siskind's title.