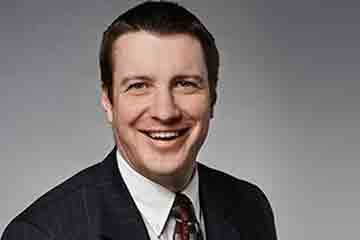 Ontario Attorney General Yasir Naqvi hasn't been shy about expressing the need to embrace technological advancement when it comes to the province's justice system.
On Jan. 18, at an event at the Law Society of Upper Canada, Naqvi said the province is looking at e-filing of divorces.
"We're looking at all different ways to make services available online. E-filing is, in my view, the very first important step we have to do . . .," he said.
"I wanted to see on the family law side what could be done, so we've asked to see if divorce applications could be filed online."
The move comes after the province introduced more digitization at Small Claims Court.
Jonathan Richardson, an Ottawa-based lawyer with Augustine Bater Binks LLP, says he is "pleased" by the news about possible digitization.
Richardson says the proposed change is "good for lawyers."
"Any step which both reduces the amount of paper required while making a process more efficient is a step in the right direction," he says.
He says there could be two significant potential ramifications.
"Firstly, pursuant to the Family Law Act, a person has until the earlier of six years from the date of separation or two years from the date of a divorce to seek an equalization of net family property.
"A party may not realize when e-filing for a divorce or receiving an e-filed divorce that he [or] she is starting the limitation period to seek an equalization payment," he says.
He also says that most — if not all — insurance companies "will no longer provide extended health-care benefits to a partner when he [or] she is no longer a spouse."
"E-filing for a divorce could result in that party being denied extended health-care benefits on a spouse's plan," he says.
"That works both ways."
Brian Galbraith of Galbraith Family Law PC also says the move to digitize the divorce process will be welcomed.
"It will make divorce work more efficient so [it] should result in a cost savings to the consumer," he says.
Steven Benmor, a Toronto-based lawyer with Benmor Family Law Group, agrees.
"Ontario should join the rest of the world and adopt IT, which is the fastest, cheapest and most modern way of communicating," he says. "All legal cases are all about communication between [the litigant or litigants], lawyers and judges."