This week, the Supreme Court of Canada will hear three appeals. In one, an animal trainer who attempted to rig a horse race with performance-enhancing drugs has argued that it is not a "game" within the meaning of the Criminal Code. The SCC will also decide whether transcripts from meetings held in camera during unionized labour disputes can be ordered into testimony at arbitration hearings.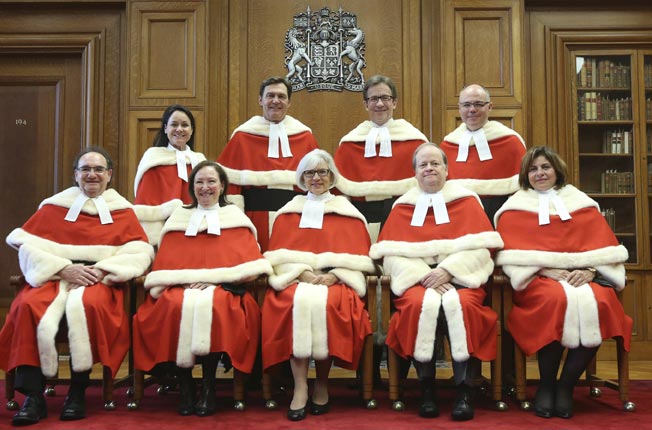 Oct. 13 – Ontario – Riesberry v. R.
Criminal law: Derek Riesberry, a race horse trainer, was charged with multiple counts of cheating and defrauding the public after a video caught him injecting a performance-enhancing drug into a horse. A syringe with the drug was also found in his truck. At trial, the judge acquitted him, ruling that horse racing is not a "game" within the meaning of the Criminal Code, and that the Crown had failed to prove that anyone relied on his injecting or not injecting the horse with the drug. The appeal court overturned the ruling and entered convictions on fraud. The SCC will review the meaning of "game" under the Criminal Code.
Read the Ontario Court of Appeal's decision
Related news stories:
Local horse-doping case headed to Supreme Court of Canada, Windsor Star
Oct. 14 – Quebec – Commission scolaire de Laval v. Syndicat de l'enseignement de la région de Laval
Labour relations: The commission scolaire in Laval sought to terminate a teacher represented by the syndicat (union). The board's executive committee held certain meetings with the union and teacher in camera before publicly issuing its decision to dismiss the teacher. The decision was contested through arbitration, where the arbitrator authorized the testimony of the meetings and deliberations held in camera. The SCC will review whether such secret meetings are subject to this kind of arbitration order.
Read the Quebec Court of Appeal's decision (in French)
Oct. 16 – Alberta – M.J.B. v. R.
Criminal law: The appellant was convicted of sexually assaulting his 14-year-old half-sister. His version and her version of the events differed significantly. On appeal, one judge, in a dissent, would have entered an acquittal, finding the complainant's evidence unreliable. The SCC will review whether the trial judge erred in applying the relevant legal test. A publication ban is in place.
Read the Alberta Court of Appeal's decision