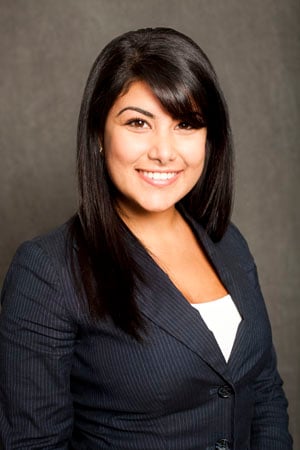 Looking for your first job as a law student is a lot like dating.
You look through the ads posted by firms on the Internet. You submit your application to the firms you're most interested in and hope that they will ask you out.
Your first date is only 17 minutes long. You wonder if they liked you as much as you like them. You let them know you want to get to know them better. A few weeks later you get some calls and schedule another date. Things go great and you're hoping things will lead to dinner and drinks. Your favourite firms start to separate themselves from the pack and you actually start to see a future with some of them. Finally, your phone rings a few days later and you get the news you've been dying to hear: that one magical firm really did like you as much as you liked it.
Students and firms want the same thing: to be liked. But what if the firm you fall for isn't the typical guy or girl next door? What if you're head over heels for a smaller boutique firm? Is it looking for the same qualities as the mega firms? Just what are smaller firms looking for?
Every one will be different, but for students who embody the qualities listed below, finding a smaller law firm to go the distance with will be a little bit easier.
1. Dependability
Smaller firms don't have the time and resources to devote to hiring students that larger firms do. In light of this, it becomes that much more important to ensure the right people are hired at the beginning so those students can return to article without the firm having to repeat the costly hiring process. Smaller firms usually depend immensely on the assistance of their students. It's imperative for them to know the students can complete tasks quickly, effectively, and without much coddling.
2. Personality
This might seem like a no-brainer, but firms want to like the students they hire. There is constant interaction with students, so it's important there's a fit beyond just the work. A sense of humour, interests outside of the office, or a little charm can go a long way in demonstrating you'd get along professionally, but personally as well.
3. Initiative
Smaller firms invest considerable time and effort in training their students. Even though their student programs may not be as formalized as in the national firms, lawyers in smaller firms take time out of their practice to teach. Having said that, with fewer lawyers available to teach, they don't have as much time to spend on the intricate details of our work as our larger counterparts. Therefore, if students are able to figure things out on their own with little guidance, it allows the firm to trust that things will get done properly without a lot of hand holding.
4. Passion
Again, smaller firms usually have a smaller margin for error when it comes to hiring students. It's important to make sure only those students who have an interest in the work they do get hired. Want to litigate? Make sure you've exposed yourself to moots or the legal clinic. Interested in family law? Volunteering with a family lawyer or joining a student group at school devoted to the practice will help. Demonstrating your passion for a field of law can be as simple as taking classes focused on the kind of law that you plan to practise. If you're interested in a specific kind of law, make sure you can back it up.
5. Fit
This can be a dangerous concept because it's difficult to articulate just what "fit" means. Any firm, regardless of size, is looking for students who fit in with its culture and the people in the office. It's entirely possible for students to say and do all the right things — they can have a genuine interest, be hard-working, have great grades and still not be the right fit for the firm. However, it's a two-way street. Don't forget that a firm has to be as much of a fit for the student as the student is for the firm.
It's easy to type up a list of qualities smaller firms are looking for, but I can't always pinpoint exactly what makes a candidate successful. The most important thing to remember is to be yourself throughout the process and to stay true to what you want. Even if you embody each of the qualities mentioned, you're never really going to find "the one" if you settle for second-best or pretend to be someone you're not.
Maureen Salama is an associate at Brauti Thorning Zibarras LLP in Toronto. She is also in charge of student recruitment at the firm and can be reached at
[email protected]
.