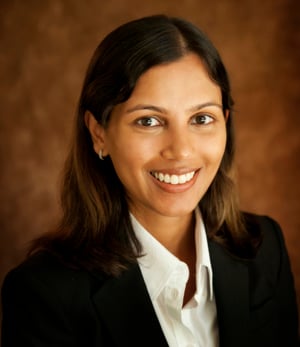 With the holiday season before us, many of us are moved to open our hearts and wallets to the numerous causes that are supported by charities and not-for-profit organizations.
It may come as a surprise to learn that complex legal regimes govern our donations and the operation of charities and non-profits. There is a small niche market of dedicated practitioners who specialize in charity and NPO law. I have been fortunate to article at a firm that practises these fascinating, yet complex speciality areas.

Before I started my articles, I had a very limited understanding of charity and NPO law. Since few firms practise these specialties and not all law schools offer courses in them, I had had very little exposure. My trust and tax law courses occasionally addressed charities, but even that coverage was very superficial.

As you can imagine, I was initially nervous about starting my articles. During my training, I asked a million questions about how to research these practice areas and find resources. In retrospect, I feel pretty silly about being so worried about not knowing much substantive law. When you think about it, the law is always changing. It eventually dawned on me that lawyers spend their entire careers learning about the law and I've come to embrace learning about new practice areas. Most young lawyers will come to that conclusion, but only after finding their bearings.

However, learning about these specialty areas was no cakewalk. Initially, there was a steep learning curve and the three years I toiled in law school had not really prepared me for my articles. The objective in law school is to learn the law, not to practise it.

To be fair, law school does teach us the substantive law that we need to function on a basic level. However, you will never learn enough in law school to completely prepare you for the practice of law. From my own experiences, I can tell you that the nature of the profession is an ongoing process of learning and self-development.

I am now at the stage in my articling where I'm receiving more opportunities to take the lead on client files. As my current solicitor rotation involves real estate, I have had the chance to draw up the legal documentation, do title searches, and meet with clients, all of course under the supervision of a lawyer. When knee-deep in piles of paper that don't seem to have any relation to each other, I have been grateful for the guidance and mentoring of a more senior lawyer to explain practices and procedures that you can't readily find in a textbook.

With regards to client files, I've found that it's important to communicate with the client and document all the steps I've taken. One of the ongoing challenges I face is legal writing. I'm not referring to that single legal memorandum law students have to write in first-year legal process. I'm referring to client letters that range from retaining clients to summarizing findings and legal advice.

You would think that after seven years of post-secondary education, I would know how to write a simple letter to a client. Unfortunately, practical legal writing is not an exercise of using big words from a thesaurus and complicated legalese. One of my first client letters took me seven drafts to write! (Or was that eight? For the sake of my ego, let's round down.) I had no idea how to write and format a proper client letter. It took some helpful tips on formatting from one of the legal clerks and encouragement from my principal to finally grasp how to write properly.

At this point, I'm sure you're half-asleep and wondering why I'm ranting about writing silly letters. I know that legal writing may seem incredibly mundane, but you will come to appreciate how much time is spent communicating with clients as well as how first-year legal process leaves a lot to be desired in the realm of legal writing.

That said, I don't want you to think that I spend my days slaving over client letters. As the charity and NPO law encompasses corporate law, I have done legal research on corporate documents. Since many of the lawyers at the firm are prolific legal writers, a big part of my research is dedicated to tracking legal developments in the practice area. Since I work at a full-service firm, I have drafted wills and contracts. I have also researched employment and tax law issues that relate to charities.

As the weeks progress, the spectrum of the different assignments that I'm responsible for is broadening more and more. I find myself becoming increasingly confident and ready to take on new challenges. Once you start to article, I hope you too will shed your cocoon and experience the joys of your gradual transformation into a lawyer.

Christine Kellowan is an articling student at Carters Professional Corp. in Orangeville, Ont.