The Supreme Court of Canada has agreed to hear an appeal in a conflict-of-interest case involving a Saskatchewan law firm.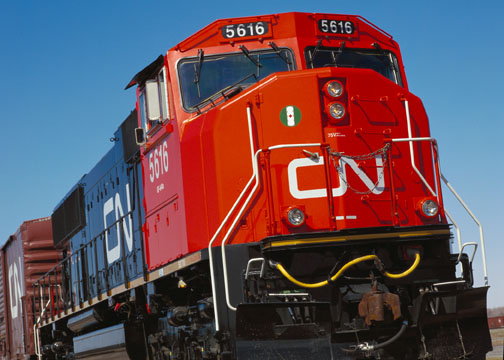 In 2008, Gordon Wallace retained McKercher LLP to represent him as the leading plaintiff in a class action lawsuit on behalf of Prairie farmers against Canadian National Railway, Canadian Pacific Railway, and others for allegedly overcharging them for grain transportation over 25 years.
When the class action was launched, McKercher, which has offices in Saskatoon and Regina, was also acting for CN Rail in a number of other unrelated matters. As a result, CN Rail sought to have McKercher removed from the class action.
The case went before the Saskatchewan Court of Queen's Bench where Chief Justice M.D. Popescul
ordered
that McKercher be disqualified from acting on the class action. On appeal, the court
reversed
the lower court's ruling and permitted McKercher to continue to act on the class action.
The central issue is whether it's a conflict of interest for a law firm to accept a retainer to sue a current client on an unrelated matter without first obtaining their consent.
Gavin MacKenzie, a partner at Heenan Blaikie LLP, represents McKercher and Wallace in the case. He says it relates to the top court's 2002 decision in
R. v. Neil
, which stated the general rule is that a lawyer or law firm shouldn't act directly contrary to the immediate interests of a current client, even on an unrelated matter. However, the court also noted there can be exceptions, such as governments, banks ,or other large organizations that regularly appear in the courts and likely have a more tolerant attitude towards law firms they retain on unrelated matters acting against them.
"The most important question for the Supreme Court of Canada to address here is probably whether that extends to companies such as Canadian National Railway and in what circumstances that exception is applicable," says MacKenzie.
"It's probably going to be of the greatest interest to law firms that represent large organizations from time to time," he says, adding law firms face this kind of a conflict of interest quite frequently so it will be useful to have set rules on how to handle it.
"These days in large law firms it's very common to do a conflict search when a new matter comes into the office and find out that the party on the opposite side of a potential new retainer has retained one of your colleagues in a different city," he says.
In an unrelated matter, the SCC has also granted leave to appeal in a slew of intellectual property cases in which a Quebec artist is suing several broadcasting companies for copyright infringement for allegedly copying his character sketches. They include:
Weinberg v. Productions Nilem Inc., Cinar Corp. v. Robinson, Izard c. Robinson,
and
Robinson c. France Animation S.A.