Vancouver hotel and restaurant magnate Tom Gaglardi has tapped veteran Canadian sports dealmaker Jim Rossiter of Baker & McKenzie's Toronto office in a bid to acquire the bankrupt Dallas Stars hockey franchise.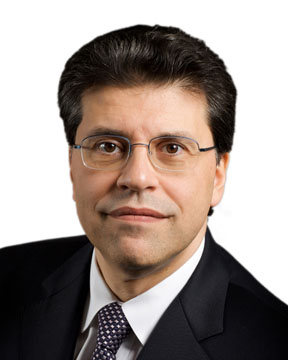 Rossiter also worked on the Ottawa Senators deal in 2003 bringing in that bankruptcy deal when the team was purchased by Capital Sports & Entertainment Inc.'s Eugene Melnyk.
"Having a lawyer of Jim's calibre acting for Tom was invaluable getting us to the finish line," said Sal Galatioto of Galatioto Sports Partners LLC, in a statement. Galatioto acted as agent for the seller, Dallas Stars, L.P.
The Baker & McKenzie team appeared before a Chapter 11 court in Wilmington, Del. on Sept. 19. According to sources, everything went as expected with all first day motions approved. The bidding procedures order is set to be heard Oct. 4.
Unlike previous deals such as Phoneix where the team location was in question, the Dallas deal is expected to be a straightforward process. The team has been marketed for two years and there were no other interested parties, that is until Sept. 19 when it came to light that the former CEO and co-owner of the Texas Rangers, Chuck Greenberg, might throw his hat in the ring.
The Stars filed for bankruptcy on Sept. 15 with a plan to sell the team at an auction with a so-called stalking horse bid from Gaglardi.
"Jim is an extremely talented attorney and one of a select few I would trust with a deal this complex. He knows where the puck is going at all times," said Brad Rangell, head of sports advisory at Citibank, which acted as escrow agent for Gaglardi.
Rossiter lead a team of Baker & McKenzie lawyers in Dallas, New York, and Chicago including senior bankruptcy counsel David Parham (Dallas), Kevin Maher (M&A - Dallas), Ata Dinlenc (Banking & Finance — New York), Dick Lipton (Tax - Chicago), Brook Mestre (M&A — Dallas), Elliot Schuler (Bankruptcy - Dallas), Olumide Owoo (Banking & Finance — New York) and Jeff Slade (Tax - Dallas).