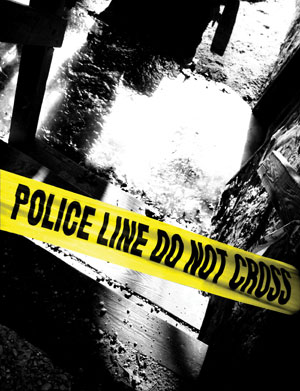 Three weeks after the Supreme Court of Canada spring ruling that mandatory minimums for illegal handgun possession were unconstitutional, a young man in Toronto was sentenced to three years in prison for that offence. The sentence was the same length as the previous minimum. Landrell Beals had no prior criminal record, a high school education, and the support of his family.
In handing down the sentence, the trial judge made clear that what the Supreme Court did not do in
R. v. Nur
was send any message that gun crimes are to be treated any less seriously.
"That court and the Ontario Court of Appeal have both recognized that a significant penitentiary sentence is appropriate for those offenders who fall at the 'true crime' end of the spectrum," wrote Superior Court Justice Robert Goldstein. "It is hard to see how possession of a loaded prohibited firearm, even for a first offender who comes before the court with pro-social attributes, can attract anything less than a significant penitentiary sentence," Goldstein added.
The conclusion that only in the rarest of circumstances will a court deviate from a minimum level of punishment that was previously mandatory, was the message Goldstein took from the SCC decision. And his statements on gun crime are not unusual within the judiciary, especially in southern Ontario.
In the daily media the
Nur
decision was portrayed as yet another example of the Supreme Court actively thwarting the wishes of the government of Stephen Harper and his tough-on-crime agenda. "Supreme Court guns down good law" was the headline of a
Globe and Mail
editorial. A report in Postmedia News (now the largest newspaper chain in Canada) stated that a "key component" of the crime agenda of the prime minister had been struck down. Despite such broad pronouncements, the decision in Nur is unlikely to result in reduced punishment for gun crimes. The flaw in the mandatory minimum was its "reach" wrote Chief Justice Beverley McLachlin and how it effectively gave more discretion to prosecutors than judges on an appropriate sentence.
Nur
though, was another example where media and some political commentators have again put forward the narrative of a constant battle between the judiciary and Stephen Harper.
Benjamin Perrin, a professor at the University of British Columbia law school and a former legal adviser to Harper, invoked the phrase "cold war" in a 2014 research paper for the Macdonald-Laurier Institute that described the Supreme Court as the "policy maker" of the year. Perrin suggested some of the court's decisions "affected tools" to fight terrorism and other crimes. One of the cases Perrin referred to was
Canada (Citizenship and Immigration) v. Harkat
, where the court upheld the security certificate procedure in place, but did not extend a "class privilege" to Canadian Security Intelligence Service sources.
Kent Roach, a law professor at the University of Toronto, notes that the federal government moved quickly to enact provisions that granted the broad privilege to CSIS sources. But he suggests it could have unintended consequences. "CSIS is not a law enforcement agency and now its sources can no longer be compelled to be witnesses or have any identifying information about them disclosed. CSIS' new powers and privilege may actually harm public safety by making terrorism prosecutions more difficult," says Roach.
Clearly, the Supreme Court has ruled against the position of the federal government in a number of high-profile cases involving the country's prostitution laws, assisted suicide, the appointment of Justice Marc Nadon, and whether Parliament could unilaterally amend core aspects of the Senate.
In the area of the criminal law though, in the nearly 10 years since Harper was first elected as prime minister, the country's top court has issued several decisions that in the balancing act between law enforcement and individual rights, have come down on the side of the state. Limited rights for accused during a police investigation, deference to "good faith" Charter breaches by officers, and permitting seizures of smartphones without warrants, are just some examples.
Media have played a significant role in creating a false impression about the court, suggests Michael Dineen, a Toronto lawyer who specializes in criminal appeals. "They often report the losses in criminal law cases as though they reflect a shift in the Supreme Court's ideology or willingness to challenge the government's agenda. Most lawyers believe that the court has become increasingly conservative," adds Dineen, who has appeared before the SCC in a number of significant criminal cases in recent years. "The government losses are actually a result of the passing of more legislation that falls outside of the mainstream of opinion in the justice system of what is acceptable. The government has been pushing the boundaries not the court," Dineen suggests.
Even with the boundary pushing of the federal government, the SCC's "overall criminal law jurisprudence has been, if anything, increasingly favourable to the Crown," says Dineen.
Lee Stuesser, who retired at the end of June as dean of the law school at Lakehead University in Thunder Bay, says if there are patterns, it depends on the type of offence that is before the court. "For violent crimes, the court is more law-and-order and responsibility driven. For what I will call "social crimes — for example — prostitution or doctor-assisted suicide, the court is far more progressive," says Stuesser.
Any attempt to develop a narrative about its criminal law decisions in recent years is difficult, says Vanessa MacDonnell, a law professor at the University of Ottawa, who began her career as a clerk at the Supreme Court. "Ultimately, the story is a mixed one," says MacDonnell. She agrees the government has lost a number of cases that had "social and moral dimensions" such as assisted suicide and safe injection sites.
It is a very different picture though, in the bread-and-butter area of criminal law, where issues of admissibility of evidence and police conduct are argued in the courts each day, she notes. "There has been a tendency to carve out new police powers," in these areas, MacDonnell suggests, adding that there has not been any recent expansion of the Charter rights of criminal defendants.
The past decade has also been marked by a steady stream of legislation with bumper sticker-style titles such as the "Serious Time for the Most Serious Crime Act," even during a period when the crime rate continues to drop steadily and municipalities struggle with the costs of rising police salaries. There were 505 homicides in the country in 2013, the lowest per-capita rate in nearly 50 years, according to Statistics Canada. The same year, there were more than 1,900 people killed in motor vehicle accidents. Of those fatalities, 300 were pedestrians.
The public discourse however, is still disproportionately dominated by crime issues and whether our laws and our courts are tough enough on offenders. The per-capita incarceration rate in Canada is one-sixth of the United States, which is 716 people per 100,000 population. Compared to western European countries, Canada is slightly below the rates in the United Kingdom and higher than the rest, including Germany and France.
The crime rhetoric is not just coming from politicians, police, and media. There are numerous examples from the Supreme Court in the past decade. "Every day, throughout this country, police officers put their lives and safety at risk in order to preserve and protect the lives and safety of others," began a concurring decision written by justices Michael Moldaver and Richard Wagner in
R. v. MacDonald
last year. (Since 2009, 26 officers have died while on duty in Canada, of which 12 were a homicide. The other 14 cases involved automobile accidents, natural causes, and a drowning incident.)
Crime and Punishment in Canada
In writing the majority decision in
R. v. Fearon
last year, Justice Thomas Cromwell talked about the importance of prompt "cell phone" searches and how this is a necessary tool for law enforcement. "Cell phones are used to facilitate criminal activity. For example, cell phones are the 'bread and butter' of the drug trade," added Cromwell in explaining why the common law search powers of police incident to arrest, include that of a smartphone, without a warrant.
The majority decision in Fearon is a clear example "of the generally conservative bent of the court on criminal justice issues," says Dineen. The deference to police on this issue was even greater than that of the United States Supreme Court, he notes. In a rare unanimous decision, issued six months before
Fearon
, the U.S. Supreme Court ruled in
Riley v. California
in exactly the opposite fashion and found that warrants are needed to search smartphones upon arrest. In contrast to the comments of Cromwell, Chief Justice John Roberts had this to say about the balance between police powers and civil liberties. "A cell phone search would typically expose to the government, far more than the most exhaustive search of a house. The warrant requirement is an important working part of our machinery of government, not merely an inconvenience to be somehow weighed against the claims of police efficiency."
---
Snapshot of SCC criminal law cases
R. v. Clayton
(2007)
An anonymous caller near a Toronto-area strip club told police he saw a number of "black" guys with guns in the parking lot and described four vehicles. Police set up a roadblock and searched a car that did not meet the description and found a gun on one of the occupants. The Ontario Court of Appeal found the roadblock to be unlawful. In writing for the majority, Justice Rosalie Abella overturned that decision. The common law powers of police extend to enacting roadblocks of an area when there are potentially serious risks to public safety, she wrote.
R. v. Singh
(2007)
The scope of a detainee's pre-trial right to silence was again before the court in a British Columbia murder case. After his arrest, the accused told police 18 times he did not want to say anything. Eventually, he made incriminating statements. Writing for the majority in a 5-4 decision, Justice Louise Charron explained that an accused can always assert the right to remain silent. "This does not mean, however, that a person has the right
not to be spoken to
by state authorities," wrote Charron, in upholding the conviction.
R. v. Sinclair
(2010)
During a five-hour police interrogation, the accused indicated a number of times he wanted follow up conversations with his lawyer. Police denied the request. Chief Justice Beverley McLachlin and Charron, for the majority, stated that there is no
Miranda
equivalent in Canada and no right to have a lawyer present during a police interview. A second consultation with a lawyer is only permitted if there has been a material change in the accused's circumstances.
R. v. Cornell
(2010)
Nine members of the Calgary police, wearing body armour and balaclavas, broke down the door of a local residence where they suspected cocaine was being stashed. They forgot to bring the search warrant. The suspect was not located and only his mentally challenged brother was present, handcuffed at gunpoint. Justice Thomas Cromwell stated that there were no Charter breaches by the officers and police should be given broad leeway on when to depart from the standard "knock and announce" principles. Courts should not be a "Monday morning quarterback" when balancing the rights of accused with law enforcement requirements, wrote Cromwell for the majority in the 6-3 decision.
R. v. Aucoin
(2012)
The accused was stopped for a highway traffic offence and asked by an officer to sit in the back of the cruiser because there were people milling about. Before he was to enter the car, the officer did a pat down search and found cocaine in his right front pocket. Justice Michael Moldaver concluded the search was in breach of the Charter. However, the evidence should be admitted under s. 24 (2) as long as police act in good faith and there is no deliberate disregard for Charter rights, said Moldaver for the majority in the 5-2 ruling.
R. v. Yumnu
(2012)
The Supreme Court was asked to decide whether a new trial should be granted for multiple defendants because secret records checks of potential jurors were conducted for the Crown by police in Barrie, Ont., before jury selection. Moldaver stated that limited background checks of potential jurors are permissible for eligibility purposes and as long as any relevant information is disclosed to the defence. The honour system is not sufficient to prevent ineligible people from serving as jurors he wrote. "Self-reporting can result in relevant criminal background information slipping through the cracks," Moldaver wrote for the court.
R. v. MacDonald
(2014)
A case about the scope of police powers when interacting with individuals on the doorstep of their homes. Halifax police arrived at Erin Lee MacDonald's home because of a noise complaint. MacDonald opened the door only slightly, police said they saw something shiny, forced their way in, and found a registered handgun. Police can force open doors to do a "safety search" if they have reasonable grounds to believe that it is necessary, wrote Justice Louis LeBel for the majority. In a concurring decision written by Moldaver, on behalf of justices Richard Wagner and Marshall Rothstein, the judges said the safety search was appropriate and argued the standard should be reasonable grounds to "suspect" there is a safety threat. "Every day, throughout this country, police put their lives and safety at risk," wrote Moldaver.
R. v. St-Cloud
(2015)
Wagner wrote the decision for the court in setting out a framework for when it is necessary to deny bail to maintain public confidence in the administration of justice. This ground has been "unduly restricted" by lower courts, wrote Wagner and should not be used only in "exceptional circumstances" to deny bail.
— SK
---
Criminal law changes struck down by the SCC
These are decisions where crime related amendments enacted by the Conservative government under Stephen Harper were later found to be unconstitutional by the Supreme Court of Canada.
Marijuana for medical purposes regulations
R. v. Smith
: Restrictions within the Controlled Drugs and Substances Act and the medical marijuana regulations that restricted the right to possess only dried marijuana, violated s. 7 of the Charter. The court found in a decision released in June, that individuals allowed to possess marijuana for medical reasons, should be allowed to consume it in ways other than just smoking.
Tackling Violent Crime Act
In its decision in
R. v. Nur
this spring, increases in the mandatory minimum penalty of three years in prison for a first conviction for possession of an illegal firearm and five years for a subsequent conviction, were found to be unconstitutional.
Truth in Sentencing Act
Amendments related to pre-trial custody did not require exceptional circumstances for a judge to award 1.5:1 credit for time served in jail before sentencing. The decision in
R. v. Summers
, noted that since pre-trial custody does not count toward parole eligibility, enhanced credit is so that equal offenders serve roughly the same time before they can apply for parole.
Abolition of Early Parole Act
Provisions that eliminated the chance of accelerated parole for non-violent offenders who were already serving sentences at the time the amendments were enacted, violated the Charter right against being "punished again," the court found in
Canada v. Whaling
. The presumption that new penal legislation does not apply retroactively was first described as a "well-established" principle of law by the court in a 1979 case.
— SK