The Canadian and U.S. governments have committed to a deal on changes to the North American Free Trade Agreement.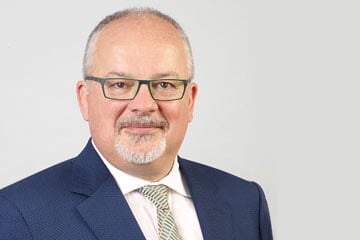 Milos Barutciski, senior partner at Borden Ladner Gervais LLP's international trade group, says that, overall, the deal is a good one for Canada.
"The fact that we have a deal is a good thing; the fact that what we have is not a completely redrawn, bottom-up, renegotiated NAFTA" is good, he says. Barutciski says the change of the name to the United States-Mexico-Canada agreement created an "optical" win for Trump.
"He's torn up NAFTA and substituted something different, but what we have is essentially NAFTA with a few bells and whistles," he says, noting there are key aspects that are different. "But the difference is incremental and largely positive for Canada. So, it's a good deal for Canada. It averts a disaster, a self-inflicted disaster by the United States, and because it's good for the Canadian economy, it's good for lawyers."
Barutciski says the uncertainty around what would happen if NAFTA was withdrawn created a threat to the Canadian, American and Mexican economies. The uncertainty around where negotiations were going impacted the Canadian dollar, he says, and slowed down some deals.
"NAFTA is hugely important to the Canadian economy. So what is good for the economy is good for lawyers," says Barutciski. "The prospect of NAFTA being torn up with nothing in its place had enormously negative consequences not just for Mexico and Canada but also the United States, and everybody understood that, including President Trump and the Trump administration and the people around him."
Barutciski says Canada "scored a major win" when it came to trade litigation.
He says the deal keeps Chapter 19, a dispute resolution system, in place.
There are two other dispute settlement systems as well, Chapter 11 and Chapter 20.
"The biggest win for Canada and for trade lawyers is the Chapter 19 dispute settlement on anti-dumping and countervailing duties. That was, to a considerable extent, the main goal of the original Canada-U.S. free trade agreement, to impose an objective, bi-national, independent panel review of U.S. trade remedies cases, softwood lumber being the key subject," Barutciski says.
"We — being Canada and the softwood lumber industry — have used the Chapter 19 dispute settlement very effectively on multiple occasions in these disputes."
He says that in his reading of the new agreement it's "been preserved pretty much completely."
Clifford Sosnow, an Ottawa-based partner with Fasken Martineau DuMoulin LLP and co-chairman of the firm's international trade and investment group, says the survival of Chapter 19 is noteworthy and that Chapter 11 is "gone." Chapter 11 — which was also known as investor-state dispute settlement — is where investors can take countries to an international panel of arbitrators for violation of the NAFTA investment rules.
"There are three areas that remain as it applies to Mexico, between the U.S. and Mexico on telecom infrastructure and oil and gas, and then Canada will now have to use the investor-to-state dispute settlement provision [of the Comprehensive and Progressive Agreement for Trans-Pacific Partnership], but Canada has yet to ratify, but it's working its way through Parliament," he says.
David Schwartz, an Ottawa-based partner with Smart & Biggar/Fetherstonhaugh, whose practice focuses on patent law, says that, in the agreement, "there's no diminishment of any IP provisions, but some become stronger."
The agreement increased the term of data protection for innovative biologics to 10 years from eight years, he says.
Schwartz says those who are the original developers of innovative drugs would consider this "a favourable outcome" because it gives them another two years of protection.
"For lawyers, I think what it will mean, it will be something that factors into the life cycle analysis and management of drugs in Canada," he says.
"By that, you're looking at the interplay between the patent protection and the data protection and also price controls under the Patented Medicine Prices Review Board."
Graham Lloyd, chief executive officer and general manager of the Dairy Farmers of Ontario, says farmers will be "quite disappointed" by increased U.S. access to Canada's dairy industry, and the "dismantling" of Class 7 contained in the agreement.
The milk class was created to allow Canadian farmers to sell skim to Canadian dairies, according to Reuters.
"The federal government took away a provincial regulation for pricing that was designed to compete with American products, and that might cause a shrinking or contraction of the domestic market," he says.
Editor's note: Story updated Oct. 1 to include comments from Graham Lloyd.