A couple of law students at the University of Alberta were deemed the top tweeters in yesterday's Twitter moot.
West Coast Environmental Law held a second virtual moot Nov. 20 after the world's first-ever Twitter moot on Feb. 21 proved so successful. Five law schools participated: Osgoode Hall Law School, Thompson Rivers University, the University of Alberta, Dalhousie University, and the University of Ottawa.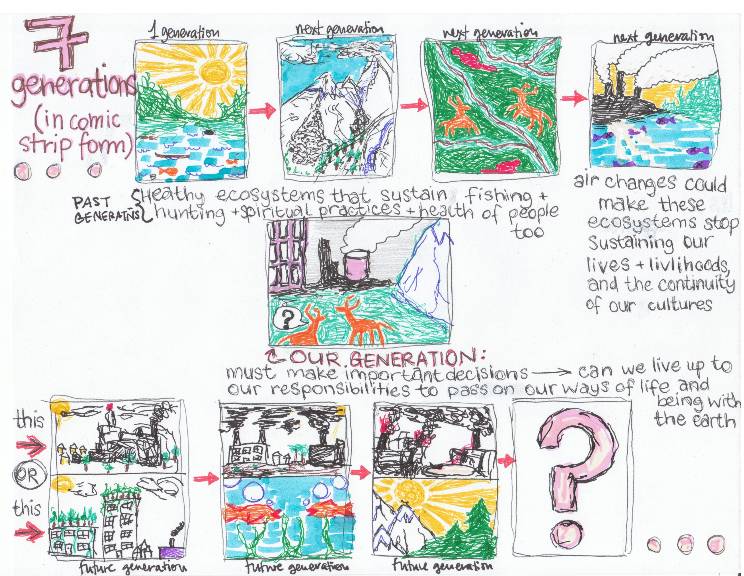 Sticking with the environmental theme, the issue up for debate this time was whether there is a public right to a healthy global atmosphere.
In this mock trial, the Government of Canada, represented by TRU law students James Michi and Chris Albinati, posed a reference question to the Supreme Court of Canada to determine the government's obligations to the public in terms of greenhouse gas emissions and climate change.
In the end, U of A law students Sam Harrison and Pippa Feinstein, who represented the Centre for Indigenous Environmental Resources (an intervener in the case), came out on top.
They argued that pollution and climate change threaten Indigenous Peoples' identity and culture.
"Indigenous laws and ways of being with the earth stress stewardship and obligations to future generations," Feinstein tweeted.
"[T]here exists a positive obligation to ensure atmospheric ill-health does not infringe on [the] practice of Indigenous cultures," Feinstein tweeted. "What is a right to harvest berries when there's acid rain? How can we fish acidified oceans?"
Honing in on their creativity, the teams made use of multimedia to present their arguments.
For example, the U of A team posted cartoons depicting the importance of protecting the environment.
The TRU team submitted
this video
. Dalhousie students Barbora Grochalova and Will Horne also included a
video
in their submissions.
Organizers of the moot also got creative. In addition to tweeting, this time the audience was able to post comments on West Coast Environmental Law's live moot feed and Facebook.
Andrew Gage, a staff lawyer at West Coast Environmental Law and moot administrator, says "we'll continue to explore ways to encourage the audience to participate."
Overall, the moot went smoothly, says Gage. "Many of the technical issues that we experienced in the first moot were solved," he says.
The U of A team was awarded a $500 prize, which they have chosen to donate to Edmonton's Environmental Law Centre.
But they weren't the only winners. University of Ottawa law students Adam Harris and Abhishek Joshi won the People's Choice award for their representation of the Environmental Coalition.
Although they haven't committed to one yet, Gage says it's likely there will be a third Twitter moot.