The Aspire Legal Access Initiative is out to challenge the status quo of the delivery of legal services.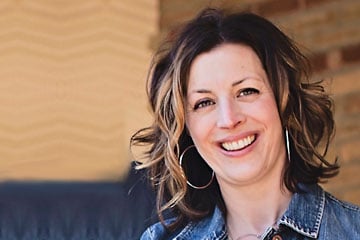 The Aspire Legal Access Initiative is out to challenge the status quo of the delivery of legal services.
Besides providing innovative legal services to self-represented litigants with the support of the University of Calgary Faculty of Law through funding and articling students, Kyla Sandwith, executive director of the program, says the initiative will provide data and education to the Alberta bar on "what we're doing and how we're doing it."
"We want to show we can be self-sustaining, that we can generate an income through this model because I think there are a lot of barriers to change in the profession and one is the idea that you can't make a living doing it this way or doing it any other way than the traditional billable hour."
Sandwith has no family law background, but as U of C law dean Ian Holloway wrote recently for Canadian Lawyer, she had other attributes, among them "an innovation mindset and experience at system design."
"Most of my career has been spent looking at how we operate our law firms, how we govern ourselves as a profession," Sandwith says. "A lot of my education and my work has centred around finding better ways to do what we've been doing for years."
For Sandwith, this was an opportunity to get on board with a group of like-minded people who were "looking to do something different and really address some of the fundamental issues facing our profession" including access to legal services.
The initiative operates on a sliding scale, offering flat-fee services that are based on complexity and have no eligibility requirements based on income.
Existing pro bono and low-bono groups have also been very supportive of ALAI's efforts, in part because it isn't trying to duplicate what they're doing but attempting to meet needs they can't. The initiative's market is people who might not qualify for legal aid but also don't have the funds to hire a lawyer to handle their case beginning to end.
But despite the support, the road to the soft launch of the initiative on Oct. 16 was not an easy one with many regulatory roadblocks. Set up as an alternative business structure, ALAI is a not-for-profit law firm that facilitates the delivery of legal services, but because of the restrictions under the rules of the Law Society of Alberta, a not-for-profit can't deliver legal services.
"In order to be innovative in this space, we had to get creative with our structure, which is unfortunate because we see progress — we see alternative business structures elsewhere — and we know the Law Society of Upper Canada just approved alternative business structures for not-for-profits and charities, which would have made this whole endeavour much more simple."
The law society sees the need for access to legal services, and as the regulator of the profession, "they see they have a role to play," Sandwith notes, adding it was extremely helpful in navigating around issues.
The law society is working with the Manitoba and Saskatchewan law societies looking at entity-based regulation, which "will certainly allow something like a not-for-profit like us or a charity to be governed more closely by the law society if they were to approve that kind of alternative business structure," she says.
But, for now, keeping within the limits of the existing legislation, the law society "worked with us to make sure we created a structure that allowed us to be innovative but still complied with the rules as required," Sandwith says.
An agreement is in place between Sandwith as a practising lawyer and the not-for-profit where ALAI provides the infrastructure needed to deliver legal services and she actually delivers those services to the public.
Sandwith admits it's a bit confusing, adding that the issues all surround the limitations of the rules and who is entitled to deliver legal services to the public, but she says that, essentially, she has two different relationships with the not-for-profit.
"I'm a barrister and solicitor offering services to the public with the support of the not-for-profit, but through my consulting company De Novo Inc., I'm also the executive director of the not-for-profit," she explains.
Sandwith is also assisted by a group of volunteer counsel made up of senior practitioners and mid-level practitioners from various family law firms, members of the bench that have agreed to provide guidance and the support of court resolution services. In short, she says, she has support from "a lot of people from different aspects of family law" that are willing to help the initiative along.
ALAI currently offers services for joint and uncontested divorces, expanding in the coming weeks to initial consultations, parenting agreements and coaching for self-represented litigants. Sandwith says the group is trying to get a full suite of services up and running with an official launch for the new year.
"We're really looking at identifying what it is our clients need from us as lawyers and focusing efforts on providing them with the legal advice they need," Sandwith says. "Our relationship with the client is very different. Instead of taking their case on and running it for them, we are collaborating with them because the end goal is to empower them to manage and navigate the legal system by themselves and rely on us when or if they need it."
ALAI also has four articling students from U of C who will benefit from a "new, forward-thinking articling experience," says Sandwith. After completing their articles, they stay on for their first year as admitted lawyers. In the two-year period the new lawyers are with ALAI, they're taught about family law and also given systematic instruction in things such as law office management, marketing and human resources to truly prepare them to be out on their own.
"It fits perfectly with our dual goals of being at the leading edge of innovation in legal education and to being Calgary's law school," Holloway said in the release. "That we are able to do so while giving our graduates hands-on learning opportunities and at the same time increase the number of family law practitioners in the city is a win-win situation for everyone."