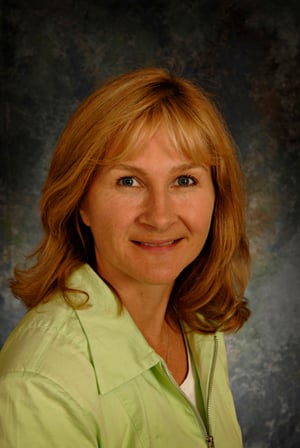 For the last few years, the University of Ottawa has boasted the largest environmental law faculty of any other law school in Canada and unofficially placed much emphasis on the concept of environmentalism. With a recent announcement, the school can now drop the "unofficial" tag.
The university's board of governors recently approved a new Centre for Environmental Law and Global Sustainability, which is to be based at the Faculty of Law.
"Over the last five or six years, as a tightly knit group, we've been really increasing our activities, and we thought it was about time that we made it official," says professor Heather McLeod-Kilmurray, the head of the new centre and an expert on environmental law.
The "tightly knit group" refers to a number of U of O law professors, known as the "environmental law group," who originally conceived of a centre that would be dedicated to the areas of environmental law and global sustainability. This group, with its common interest and expertise in environmental law, hoped that a centre devoted to such a discipline would allow ideas and knowledge to be passed along to students and academics.
"We have a lot of interaction with other environmental bodies here at the university, many of which are centred in the law school, but some that are part of other faculties as well," says McLeod-Kilmurray.
"For example, there's the Institute of the Environment, which is a multidisciplinary institute that we do a lot of work with. We also have an institution called the IUCN Academy of Environmental Law, which is an international group made up of strictly lawyers. For a law school to be a member, environmental law has to be a component of the curriculum. We also have an environmental law clinic, which is a joint project between our law faculty and Ecojustice. This gives students an opportunity to develop experience through live litigation and policy experience on actual ongoing projects."
In addition, there is also an annual speaker series, a series of environmental conferences, and an ongoing body of environmental research.
"Basically, we've had all of these things for a while now, and we just decided that the time was right to institutionalize it all," says McLeod-Kilmurray.
There are no immediate plans to construct a new physical space to house the centre, but according to McLeod-Kilmurray, it is something that might take place sometime in the future.
"We're considering the idea of a physical space, but with the state of the economy right now, there's not a lot of money flowing," she says, adding that "physical embodiment would be good."
Moving forward, the centre will offer the same services, programs, and education that it has become known for, including a recently added LLM in environmental law and sustainability. The only difference is now it has an official name and, along with it, an added level of legitimacy.
"The announcement of this centre will help us to consolidate and grow all of the things that we've been offering," says McLeod-Kilmurray.
"We especially think that it's going to help us with branding, fundraising, and community outreach — essentially increasing our overall visibility."