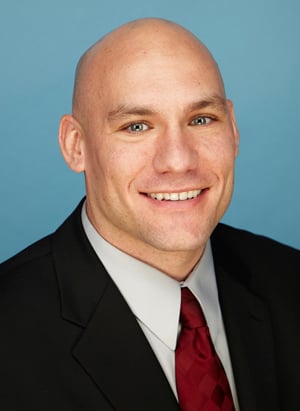 The University of Toronto Faculty of Law has modified its admissions policies and ramped up its outreach and diversity efforts.
The law school even hired a new admissions director, Neel Joshi, who will focus on admissions, recruitment, and diversity.
"We want the strongest class possible, and if there are students who for whatever reason are not pursuing a legal education but they're strong students, we would love for them to apply to the University of Toronto law school," says Benjamin Alarie, associate professor and associate dean of the first-year program at U of T's law faculty.
"If we aren't reaching out to underrepresented communities, we are missing out on strong candidates who might otherwise apply to us if only we made the right outreach efforts to them. So that's what we're trying to do with Neel."
Alarie explains that the admissions committee, which he co-chairs, is taking a different approach this year.
"We are using all of the historical data that we have from the past admissions process and linking it to how students perform at end of first year in the JD program," he says. "And we're using that actual performance information to predict the academic strength of applicants based on the past performance of past students."
Brendan Stevens, U of T 3L and president of the Students' Law Society, says he's in favour of the changes.
"In the past it's been more of a robotic process whereby candidates with extremely high GPAs and LSATs would automatically be granted admission to the school. But now, assuming that you have relatively competitive numbers, there's a more robust screening process in terms of the intangible factors, which I think is a huge bonus," he tells
4Students
.
Stevens says he hopes the changes will do two things: "The first, admit stronger students academically because we're taking a more nuanced approach to the way we look at someone's academic performance.
"Second, I hope that it allows us to continue increasing the diversity of our applicant pool by giving more credence to the intangible factors in addition to numbers, because sometimes there are systemic barriers that may cause a student to not do as well as his or her peers in terms of strict numbers, but they're every bit as deserving of a spot at the law school."
Alarie says using computers to help the committee judge candidates' academic strength will give them more confidence in how they balance the multiple components of a candidate's application, including LSAT scores, undergraduate GPAs, graduate work, multiple LSAT attempts, etc.
"By using those techniques, we're actually able to produce a very good approximation of how successful a candidate is likely to be once they get to the law school," he says.
It will also free up committee members to look more closely at the "intangible factors" that Stevens refers to. For instance, three to six committee members will read every personal statement — so it's essential to write a good one.
"Personal statements are very important in the way that we're implementing the policy now," says Alarie.
"There's not actually a ton of magic to writing a great personal statement — it comes down to strong writing skills, having thought about why you want to study law at the University of Toronto, and then coming up with a creative way to convey that authenticity in your writing."
The law school has provided examples of strong personal statements on its
Tumblr page
.
The law faculty is also considering a new program that targets first- and second-year undergraduate students in addition to its LAWS program for high-school students and the LSAT prep course for third- and fourth-year undergraduate students.
Alarie says they want to ensure they're reaching students at all levels. "We want everyone to throw their hat into the ring who would be an excellent law student," he says.
Another change includes an automatic application fee waiver through the Ontario Law School Application Service for applicants who have received a government grant for students from low-income families.
Candidates have until Nov. 15 to apply.