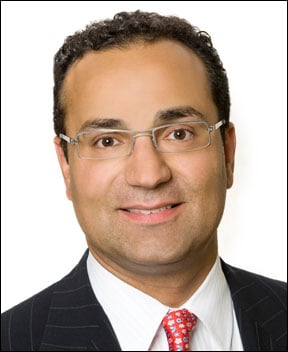 Heading to Dubai on business? You had better plan ahead.
The United Arab Emirates has stripped Canadians of preferential visa status in 2011. Business travellers will have to arrange visas through the embassy, airlines, or travel agents instead of simply getting them on arrival. The process can take up to 15 days and cost $250 to $1,000.
The U.A.E. is unhappy Ottawa won't allow its two national airlines to have more flights into Canada, and with the fact U.A.E. citizens also need Canadian visitor visas.
While the move has caused some anger in Canada, and the added administrative burden could dissuade some travellers from visiting the country, the $1.5 billion in bilateral trade, 25,000 Canadians working in the U.A.E, and Dubai's role as a regional financial centre mean life will go on for Canadian business travellers.
"They are going to have to plan a little more in advance . . . but it's not dramatic," says Dany Assaf, who leads the Bennett Jones LLP team in the Middle East.
Canadians working in the U.A.E. will not be affected as they already hold work permits. "This is an easy country to work in, and it is an easy country to get a work visa to work in. It's done in a matter of days," Assaf told
InHouse
in a telephone interview from Dubai.
But he added the visas being perceived as a retaliatory move in Canada is "the more interesting concern."
Canada's relationship with the U.A.E. is expected to hit a new low with the visa move. It is what appears to be the latest in a series of punitive moves against Canada by the U.A.E., following the airline spat. The U.A.E. also evicted a Canadian military base and denied a plane carrying Canadian cabinet ministers the right to land in a clear diplomatic snub.
In addition, the most expensive Canadian visitor visa for U.A.E. nationals costs $150, far less than the
$1,000 the U.A.E. authorities are now charging for a six-month visitor visa.
Assaf says no special provisions have been made for Canada. "They haven't created any laws for Canada, so to speak, it's just essentially, in many respects, we had a preferred status and now we have a normal status."
He adds despite the ongoing political dispute, the U.A.E. is not unfriendly territory for Canadians, and hopefully the relationship between the two countries will improve over time.
"The fact there are sometimes political misunderstandings or miscommunications in the modern world doesn't prevent business from occurring," says Assaf.
The U.A.E. is Canada's largest trade partner in the region. But the political relationship has been deteriorating for months with the spat over landing rights, which the U.A.E. embassy in Ottawa called "a protracted and frustrating" process in a statement.
"The U.A.E. entered negotiations in good faith on the understanding that a solution would be reached and that constructive ideas would be brought to the negotiating table," said the statement. "The fact that this has not come about undoubtedly affects the bilateral relationship."