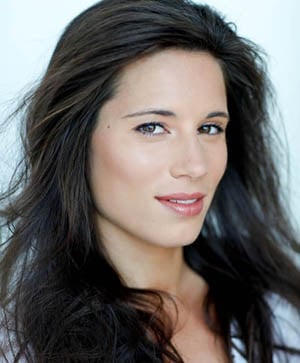 Joy to the law students, the holidays are finally here! Time to put down that Americano and pick up some eggnog! Temporary relief from reading, reading, and more reading allows for some time to see family, friends, a treadmill if you are so inclined, and the mall.
That being said, these few weeks fly by and I'm sure that I can't be the only one with a to-do list that's a mile long. I hate to be a buzz kill, but I truly believe that amid all the shopping, eating, and rejoicing associated with the holidays, it is important to find some time to reflect on your semester. The new year brings an opportunity to rethink and revise your learning strategies and expand your horizons through intensive and exchange programs.
On Dec. 16, law students across the country were set free from the chains of exams and papers. Exams are exhausting and the last thing on my mind when I dashed out of my last one was preparing for the next batch. Running up to exams many students feel overwhelmed and underprepared. The study of law demands grasping broad, complex concepts as well as fine details all in a few short months.
When I was sweating it out in the library this year, I wondered if there was more I could have done earlier to reduce my anxiety. My new year's resolution is to be more proactive with my learning. I am going to ask more questions and make sure I understand the material well before the summary-making scramble begins. Not that I have mastered it, but I now realize the key to success in law school is knowing your strengths and weaknesses and asking for help when you need it.
Law school presents a wide array of learning options and for those who want to diversify their classroom experience, they are worth exploring. Last semester, I took trial advocacy, which aims to prepare students for the challenges of litigation. Each week there was a new assignment to hone important courtroom skills. We learned best practices for opening arguments, direct and cross-examination, introducing expert evidence, and presenting a persuasive closing. The semester culminated with a full trial prepared by students in pairs. If litigation lights your fire, I strongly recommend such a course.
For those who want a hands-on learning experience, intensive and clinical study programs are the way to go. They let students experience some real-life challenges of the day-to-day world of layering. Osgoode Hall Law School is a leader in clinical programs and many other law schools across Canada are following suit. There are opportunities for exposure to most areas of the bar including criminal, business, aboriginal, poverty, and human rights law, just to name a few. These alternatives to classroom work are ideal for students who know exactly what area of law they want to practise and for those who are still trying to find their path. In my own experience, learning by doing is beyond comparison to simply reading and applying concepts and is an invaluable exercise in self-discovery.
International exchange programs allow students to expand their cultural knowledge while learning about the law on a global scale. If you're tired of the classrooms in your home institution, why not try some in an entirely different country? Whether you are interested in international or domestic practice, these programs strengthen critical thinking and analytical skills through the study of comparative law. Additionally, an open mind and international perspective is of fundamental importance to all areas of the bar.
Much like the holiday break, law school zooms by in a flash. I'm actually shocked to realize I'm already halfway through my academic career at Osgoode. As I have said before and will undoubtedly repeat again, being in law school is a privilege. If you let this time pass without taking stock of and pursuing the full range of learning opportunities available to you, you will surely miss out. The holidays are a fantastic time to bask in the warmth of family and friends and think about the direction that you will take with your legal studies in the new year.
The last piece of advice that I will share is to be careful with gift giving this year. Due to the infamous law student budget, my go-to is typically free legal work for life. The caveat that comes with this money-saving gift idea: you should not offer free legal work to those relatives who are particularly prone to trouble. If you have a kleptomaniac cousin or gun-toting girlfriend, just hit up the department store sales, it's worth the money!