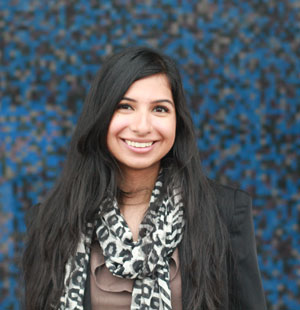 The University of Victoria Faculty of Law has established the Access to Justice
Centre for Excellence
with plans for five research projects to help determine need in the province.
In December 2013, the Canadian Bar Association's
Equal Justice
report proposed that three Canadian law schools establish such centres by 2030.
"Right now we are just a modest room in the building because we are just really beginning," says doctoral candidate in the Faculty of Law, Kathryn E. Thomson, who helped develop the centre.
Thomson says the centre is preparing for the two-part research colloquium to take place in May and September of this year, "just to talk about the research needs in British Columbia and the role ACE plays in helping to support and facilitate or partner in those research needs."
There are also five projects on the go for the justice centre at the moment, the Data Map Project, Justice Integration Project, the Justice Metrics Conversation, the Access to Justice Education Project, and the Access and Information Technology Project.
The projects will primarily be academic, as well as some from government and NGOs, says Thomson.
The centre is gearing up to start work on the data map project. The justice centre will create an interactive map to visually display all relevant project information so that individuals may come to the site and take a look at the current research taking place across Canada, she says.
Thomson notes the centre will be also be a resource for students. At a later date, organizers hope to partner and involve law students in the projects. "We have a work-study student that is helping us with these initial stages and the initial projects that we are doing."
UVic 2L student Sumra Mahmood started a work-study program as a research assistant for the centre in November.
"I came to UVic because of its focus on social justice and I am interested in access to justice," she says.
"My role has been setting up the web site, so what I am doing is more like communications work right now, then later on helping with the colloquium and any research that comes out."
While volunteering for a number of legal organizations, Mahmood has seen her share of people facing barriers to access to justice.
Her time with Pivot Legal Society in Vancouver as an administrative assistant solidified her desire to help marginalized people.
"I wanted to be a criminal lawyer since I was little," she says.
Now that she is in her second year and currently focusing on criminal law, Mahmood has become engrossed in constitutional and criminal law.
For now, she is preparing for the justice centre's upcoming colloquium and gearing up for the data map project. "I'll be trying to get the visual representation of it going," says Mahmood.