Edmonton M&A lawyer Shawna Vogel has been named one of five new global vice chairpersons for Dentons.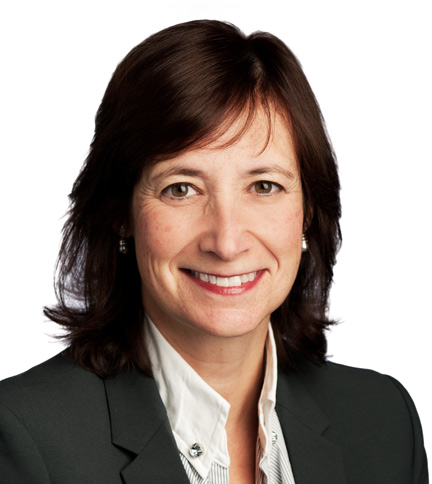 Vogel, who graduated law school from the University of Alberta in 1984 says, "things have come a long way" since she first entered private practice. On this International Women's Day, she reflected on what her new role means in terms of women reaching top leadership roles in big law organizations.
"It is very exciting; things have come a long way when I reflect on it on," she says. "There were not that many women partners when I graduated. I think women in our class accounted for 40 per cent so it was a decent percentage but from my graduating class, in terms of transaction lawyers, there is essentially myself and one other classmate still practising who happens to be at Dentons as well."
While Vogel noted there are a number of women from her graduating class serving on the bench, in government, and in specialized boutique practices, there are not that many still practising in transactions or in top-level management.
"The good news is I see a lot of women becoming partners every year and a lot of women associates so I see a real growth and change since 1984. A lot of the milestones we were trying to break through — I feel like we've achieved them," she says. "There is still a ways to go, but I'm proud of it."
With more than 30 years of experience, Vogel's practice is focused on mergers and acquisitions, corporate reorganizations, financing, and international trade. She is also recognized as a leading lawyer in sports law. Based in Edmonton, Vogel is the presiding member of the Dentons Canada Region Board.
Vogel says she thinks women are staying longer in private practice and efforts to consider women for opportunities and improve processes have helped encourage more women to stay in the practice of law.
"One of the problems I've come to realize in getting any kind of diversity involved in the upper levels — whether it's more women or younger people — it's very much about looking at the process used to fill those positions and if we're going to improve our diversity it means changing the process."
Historically in law firms, she says, people have risen into management not by election but through discussions among partners who are influential. Consensus is reached on an informal basis, which has not provided as much opportunity for women.
A few years ago, Dentons put a nominating committee process in place for when there is a management position. Each partner is asked if they are interested and to also suggest who they think might be a good candidate.
"It's disrupted a traditional process of boards and management replicating itself by confining its discussion of who would be appropriate to just a small group and I think that's made a big difference," says Vogel.
In her duties on the global board, Vogel will be travelling every two months to the regions Dentons operates in including Australia, which she visited in January, and China next month.
The global vice-chairperson position is for a one-year term.