Toronto lawyer Warren Kinsella has settled a claim he launched against a Twitter subsidiary for refusing to take down an allegedly defamatory tweet.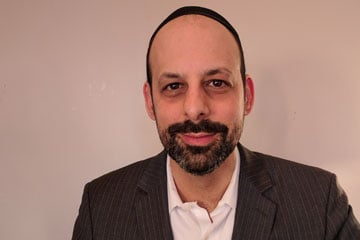 Toronto lawyer Warren Kinsella has settled a claim he launched against a Twitter subsidiary for refusing to take down an allegedly defamatory tweet.
Kinsella sought $200,000 in damages from the social networking service after it declined to remove a tweet sent by a columnist of Your Ward News — a publication described as being racist, homophobic and misogynistic.
"The defendants condoned the tweet by allowing it to remain visible on Twitter and/or by failing to have it removed in a timely manner," said a statement of claim filed at the Ontario Superior Court.
"Mr. Kinsella pleads that the defendant is responsible for this publication and any other republications."
The tweet in question was sent by Your Ward News columnist Lawrence McCurry and included an image of a doctored photograph of Kinsella sitting on a porch with text that said he had killed a student who was delivering Your Ward News, according to the statement of claim.
Your Ward News had made headlines recently as the Toronto Police Service arrested the publication's editor, James Sears, and its publisher, Leroy St. Germaine, in November for promotion of hatred against an identifiable group.
Kinsella and his wife, Lisa, were part of a push to get Canada Post to stop delivering the publication. The couple also later started a private criminal prosecution against Sears and St. Germaine for allegedly uttering threats against them in Your Ward News.
In his statement of claim, Kinsella says McCurry tweeted the allegedly defamatory material to voice his distaste for the private prosecution after court proceedings in September.
Kinsella said the tweet was defamatory, libellous, and "falsely and maliciously implies that Mr. Kinsella murdered another human being."
Kinsella said he reported the tweet to Twitter the same day it was posted and that the website blocked it from his view. But Twitter refused to take it down entirely and it was still visible to the general public, according to the claim.
Kinsella claimed that Twitter was liable for the publication and republication of the tweet, and that any re-tweets constituted republication. In addition to the $200,000 he sought in general, aggravated and punitive damages, Kinsella requested an order forcing Twitter to remove the Tweet.
It is not clear what the terms of the settlement were, as it was confidential and Kinsella's lawyer in the matter, Jeff Saikaley, declined to comment on the case.
But since the statement of claim was filed, the tweet in question has been taken down. McCurry says he was locked out of his account until he removed the tweet. He adds that the tweet's contents were satire.
Toronto lawyer Gil Zvulony, who was not involved in the matter, says the law around the question of whether internet intermediaries can be held liable for the defamatory statements of their users is a grey area, as these types of claims often settle.
"There are a lot of different views and not a lot of common law decisions that take a united approach to the issue, which means there is a lot of wiggle room for parties to argue one way or another, and that leads to uncertainty in the law," he says.
He adds the Law Commission of Ontario is currently looking at the issue in a review of the provincial defamation laws and how they should be updated for the internet age.
Twitter Canada did not provide comment by deadline.