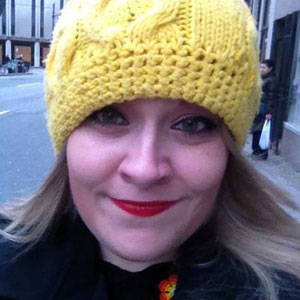 If it took you some time to get your head around Interac e-mail transfers, PayPal, or other forms of electronic payment, just wait until you meet Bitcoin. The latest darling of IT journalists, now including yours truly, Bitcoin is a form of digital currency that's been around since 2008 but has quickly been gaining mainstream attention, and, more significantly, usage as concerns over the economy and stability of state-issued currency seems to be mounting worldwide.
Bitcoin is moving off the web and into our daily lives — you can pay for pretty much anything, from sushi to a fine cocktail, if you know where to
shop
. It's even been the subject of an episode of popular TV show
The Good Wife
. So just how long will it be until our clients start asking to pay in Bitcoin?
What the heck is a Bitcoin?
Bitcoin is a form of digital currency created in 2008 by a developer (or group of developers, we don't know) that went by the pseudonym Satoshi Nakamoto. It's essentially a peer-to-peer cash system, a form of currency not connected to any state or central banking authority.
To reduce it to very, very simple terms (and there's a heck of a lot you can read on this if you're interested in the full "hows" and "whats") visit the
Bitcoin Project's web site
. Here's how it works: You install a digital "wallet" file on, say, your mobile phone. In order to create a Bitcoin, a digital address with a cryptographic password is created and stored in your digital wallet. That's your Bitcoin. When you want to pay someone for something, you complete a transaction in which the digital address is signed over to that person, using a private key, and the address is transferred into their digital wallet. The transfer history of that digital address is always public, in what's called a "block chain," and always attached to the address, so the Bitcoin's ownership (the whole chain of ownership, actually) can be verified before it's spent.
What's a Bitcoin worth?
Bitcoin enthusiasts will say the value of a Bitcoin in a state-controlled (or fiat) currency such as a dollar or pound — a currency that derives its value from law or regulation — is completely besides the point, or the whole point. Because Bitcoin is a peer-to-peer, stateless currency, it's safe from the ebbs and flows of government-regulated forms of currency and the machinations of state banks.
This was a huge topic of discussion and caused Bitcoin's value to rise rapidly during the March 2013 financial meltdown in Cyprus, where the proposed European bailout included seizing a percentage from the accounts of all bank deposits in Cyprus. I can see how Joe or Jane Cypriot might prefer some kooky form of online currency to handing over their hard won euros as part of the bailout.
However, in reality there are probably few who were really prepared to drain their bank accounts and move entirely to the Bitcoin economy. There has to be some relevance to traditional forms of currency, at least until the Bitcoin is widely accepted in daily use. Enter the myriad Bitcoin exchanges where you can exchange your fiat currency for Bitcoin, or vice versa. On the
Canadian Virtual Exchange
, a Bitcoin was valued at $118.50 Canadian dollars the week of May 13, 2013.
Enter the regulators
The explosion in Bitcoin value and popularity over the past few months has finally reached the attention of law and policy makers, which may slow its dramatic growth.
Last week, the U.S. Department of Homeland Security obtained and executed a warrant to seize two U.S.-based accounts of Japanese Bitcoin- to-dollar exchange Mt. Gox (which according to its
web site
handles over 80 per cent of all worldwide Bitcoin trade), arguing it violated federal law by acting as an unlicensed money transmitter.
These seizures were based on the U.S. Treasury's Financial Crimes Enforcement Network March 2013 interpretive
guidance
that Bitcoin exchanges were "money transmitters" as defined by U.S. law and thus subject to state licensing regimes designed to combat money laundering. At least three Bitcoin
exchanges were said
to have shut down operations within days of the guidance being issued due to concerns regarding legal uncertainty raised by the guidance, and unknown compliance costs.
Canada: Bitcoin haven?
Interestingly, in the wake of FinCEN's crackdown, Canada's own regulator, the Financial Transactions and Reports Analysis Centre of Canada (good old FINTRAC), reportedly sent
letters
to a number of Bitcoin exchanges reassuring them they were not, in FINTRAC's opinion, engaged as money services businesses in Canada as per the Proceeds of Crime (Money Laundering) and Terrorist Financing Act and thus not required to register with FINTRAC.
We'll see how long this welcoming climate exists, given the federal government's
MintChip Challenge
, which is aiming to create a Canadian digital currency.
So, should you accept Bitcoin?
Keep in mind, as lawyers, we're still required under the money laundering law to report and record certain client transactions, including "suspicious transactions" we suspect are related to the commission of a money laundering offence. Professional conduct rules require us to follow client identification and verification procedures, and accept limited amounts of cash, in limited circumstances, to protect against fraud and money laundering. No, a Bitcoin isn't cash, but arguably, and despite the public transaction records attached to each Bitcoin, there's no real way to verify its origin (it could be bought with proceeds of crime on an unregulated exchange, for example, or it could have simply been generated as payment for a crime), which makes it similar to cash for the purposes of the applicable rules and regulations.
The thing that makes Bitcoin attractive to so many — its ability to be used free from government regulation or bank intervention — is the very thing that makes it a grey area when it comes to lawyers accepting it as a form of payment. Despite Texas lawyer
Jay Cohen saying
he'll take Bitcoin as payment for legal services (criminal defence lawyer — but I'm not judging), I think we're a long way off. For me, until I know I can buy a fabulous pair of shoes with Bitcoin, it's no good to me anyway.