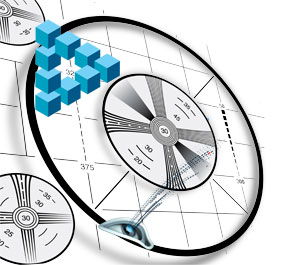 This is not your father's Oldsmobile, as the classic television commercial went. The same can be said about the practice of law. Running your law firm — big or small, Main Street or Bay Street, local, national, or global — ain't what it used to be. In the last few years, tremendous economic factors have been pushing and pulling the practice in all directions in Canada and around the world. While there has been much talk and many reports on dusty shelves about changes necessary to the legal profession, one senses there's been a shift recently to a point where action has become unavoidable.
In this spirit of change,
Canadian Lawyer
asked five thought leaders in the profession to do some futurecasting for us and look at where lawyers, the profession, and the justice system are headed in this country.
The following five essays tackle a wide swath of the practice of law:
Chris Pinnington
of Dentons gives us the big firm, global point of view; on a smaller-firm scale, lawyer and author
Mitch Kowalski
offers his insights; University of Calgary law professor
Alice Woolley
suggests an overhaul of the way lawyers are regulated; former Ontario associate chief justice
Coulter Osborne
has some pointed thoughts on improving access to the civil justice system; and incoming Canadian Bar Association president and in-house counsel
Fred Headon
sets out his vision for a new legal world.
We hope you'll not only read their essays and join in the discussion but going forward share your ideas for change and improvements with us and others in the profession who are creating the systems of tomorrow. Feel free to get in touch with
Canadian Lawyer
at
[email protected]
, or join the
Canadian Lawyer group on LinkedIn
for weekly discussions on these topics and more.
— Gail J. Cohen
---
The power of the blank page
By Chris Pinnington
We hear it in the media, read it in industry reports, and see it in our offices every day: the Canadian legal market is on the brink of fundamental change. Globalization, the ascent of technology, economic uncertainty, mounting client expectations in a buyer's market, changing demographics, and a host of other factors are altering the legal landscape profoundly. Many predict within the next decade the practice of law will see more real change than ever before.
Large Canadian law firms are confronting this shifting terrain with a range of tactics. Some are expanding their platform globally, while others are moving into boutique and niche practices; many are becoming more aggressive in pursuing traditionally lucrative work, while others are simply conducting business as usual — perhaps confident their hard-earned reputations will carry them smoothly through this sea change.
But, the best way to meet change is to embrace it. The legal profession faces revolutionary changes and lawyers will need to adapt rapidly to thrive in this new environment. We must reinvent the practice of law to deliver legal services in a radically different way. We may need to create new capabilities or adjust familiar and long-standing skills to new purposes. Reflecting on my three decades in this business as both practitioner and client, I recognize the challenge as well as the tremendous opportunity for our profession. I believe the key is to reframe our world through the lens of our clients' needs and aspirations, instead of continuing to impose our traditional — and likely outdated — view on them.
Own your destiny
The law is not the only profession in flux; virtually every industry, everywhere, is transforming for very similar reasons. For instance, the trend toward globalization is no longer restricted to big businesses. More and more medium and even small companies have a global footprint, with operations and clients in two or more countries.
So, many business clients need agile lawyers who excel at home and across multiple jurisdictions.
Add to this that technology has completely altered client needs and expectations to include around-the-clock and around-the-world availability, not to mention maximized efficiency and lower costs. Technology has also opened the door to online legal services and artificial intelligence, replacing the need for a lawyer entirely in some cases and ushering into the market new competitors, such as legal process outsourcers.
The direct and ripple effects of these trends raise critical questions for Canadian law firm leaders. How will we respond to our clients' evolving business needs? What will be the impact of globalization generally and the increasing globalization of the legal profession? Will there continue to be room for all firms in the new normal Canadian market? What is the winning strategy for the future?
Two paths are open. Practitioners can make concessions to meet client demands and market more aggressively, while continuing to operate as always. They can let destiny choose their fate, by leaning on the business model that brought them this far and hope that model continues to produce.
Or they can choose the other path and command their own destiny. This takes the courage to adapt to a new environment. I believe successful firms must find the catalyst for transformative change and the opportunity to redefine client, sector, and practice focus and the business model for legal service delivery. For example, it might require establishing an international or global platform, through "greenfield" expansion or combination. Or it may mean making hard choices in determining which market segments to target and, by necessity, which to exclude.
Start with a blank page
The time for Canadian firms to start from scratch arguably has come. I think we need to reinvent ourselves by starting with a blank page and asking provocative questions to open the way for innovation. For example, we all understand that our clients have goals to achieve and problems to solve, yet we continue to view these goals and problems as matters falling within a spectrum of traditional legal practice areas. Breaking away from that model could lead us to discover entirely new product lines and services targeted directly to clients' needs.
And, instead of reviewing how we handled the past several matters for clients in similar circumstances to identify best practices and lessons learned, we may need to deconstruct those matters entirely and question every component. Why was each step taken? Was it necessary? What would happen if we eliminated steps, rejigged the order, or added some fundamentally different steps? What would happen if we added non-lawyers to the team to help us address our clients' needs in richer, bolder ways?
In addition, our profession and clients would be better served if, in a time of shifting demographics, we were to ask how our model helps lawyers develop their careers. Are our traditional partnership and staffing models too rigid to respond effectively to both client demands for value and efficiency and the changing career expectations of current and future generations of lawyers? How can we respond to both pressures with more flexible structures? Are we ensuring we are building a model that will create and leverage the diversity we and our clients aspire to and that reflects Canadian society?
Risk and courage
To thrive and prevail in the face of transformative change, Canadian firms will need leaders who are ready to challenge the status quo and boldly map their firm's destiny on that blank page. They will need the strength to listen and respond to their clients, and navigate their way through the risks and discomfort that come with change. Mostly, firm leaders need to recognize and convince others this turning point in our conservative profession presents massive opportunities to reinvent the practice of law for the benefit of future generations of clients and lawyers.
Chris Pinnington is Dentons Canada LLP's chief executive officer who works closely with the firm's global leadership as a member of Dentons' global board and global management committee. He is responsible for building on the firm's vision and leading the implementation of Dentons' strategy in Canada.
---
2020 vision for solos and small firms
By Mitch Kowalski
As we know, there are two very different legal markets in Canada: the corporate legal market where large law firms undertake legal work for large companies, and the retail legal market where sole practitioners or small firms address the needs of average Canadians as well as those of small and medium-sized enterprises. To date, much of the discussion about re-inventing legal services has been disproportionately directed at lawyers who serve the corporate market. Yet, at least in theory, solos and smalls should be better able to institute and adapt to change than their large firm cousins. Due to their smaller size, solos and smalls can be nimble decision-makers and pivot their practices to address advantages and risks. In addition, many lawyers go into solo practice or small firms because they want to work for themselves, so there is a rebellious, entrepreneurial streak in them.
Unfortunately, this rebellious entrepreneurial streak is often deadened by the comfort of our monopoly over legal services. As a result, many solos and smalls tend to be plain vanilla legal services providers, making it hard for the general public to differentiate between them — and making them ripe for disruption by new players who do things differently.
In my view, creating a unique customer experience will be the key to success for solos and smalls in 2020 and beyond; one that anchors around process, technology, and new business arrangements. Solos and smalls in 2020 will not be able to compete on quality alone.
Process
Successful solos and smalls in 2020 and beyond will need to constantly re-evaluate how they deliver services and constantly seek better efficiencies.
Today, many solos and smalls have more staff/paralegals than lawyers, but solos and smalls in 2020 will have lawyers doing even less legal work than they're doing now. The role of the lawyer in solos and smalls will be limited to only high-value, bespoke work (which will account for only a very small slice of the day-to-day operations), and will concentrate on business development and managing teams. In football parlance think: quarterback.
Furthermore, the ability to complete files more efficiently will make billing by the hour extremely unattractive to solos and smalls; price certainty will be the norm.
Technology
Lack of capital has traditionally held back innovation in solos and smalls. However, the once-high costs of technological innovation have dropped significantly making the cost of not using the most advanced technology for legal services in 2020 prohibitive.
We live in a do-it-yourself-online society and by 2020 the public will see little reason why they must go to a law office for many types of legal services. Solos and smalls will use online forms, or online decision trees offering legal advice, to generate additional cash flow without increasing overhead costs; live or premium advice (via video conferencing or instant message) can be accessed for an additional charge. Tech-savvy solos and smalls will create their own apps to provide legal information, legal services, and attract business.
Successful solos and smalls will schedule meetings online, and require all new clients to complete online intake forms prior to a first meeting; conflict checks will be automatically performed at that time so the client knows immediately if the solo or small may act for her.
Solos and smalls will operate completely in the cloud with few or no paper files, and will give clients 24/7 access to all their files. Dashboards in each electronic file will map all steps in a matter and let clients know where the file is along that path, as well as what additional documents or information from the client need to be downloaded into the system by the client. Clients will even complete first drafts of certain documents by keying in relevant information. Outstanding matters are automatically messaged to clients, as are appointments and court dates.
New arrangements
Paul King, of the U.K. law firm April King, recently mused on Twitter, "I'm not sure law can survive as a standalone profession." Whether it can or can't remains to be seen. However the better question is: why should it stand alone? Successful solos and smalls of 2020 will seek, in the words of Alvin Toffler, "imaginative juxtapositions" in order to service clients; fusing legal services with other businesses.
In the United States, we've already seen instances where lawyers have married business interests together to differentiate themselves from their competitors — and perhaps to provide a buffer in lean times. The fusion of coffee shops and law firms can be found in several American states, Legal Force riffs off the Apple Store concept, and most recently a Connecticut lawyer opened Legal Cuts, a barbershop/law office combination in the belief that someone with legal questions will be more willing to share them during a haircut or shave. For those with a court date, Legal Cuts sweetens the deal by offering a white shirt, tie, and haircut; it also offers unlimited haircuts for $60 per month.
Whether it's a coffee shop, a barbershop, or something else, business fusions will seek to locate legal services where people go on a regular basis. In fact, by 2020, we will see President's Choice Law or Wal-Mart Law where solos will be able to plug into third-party infrastructure that provides full administrative support, knowledge management, marketing, paralegals, and other lawyers to assist with larger files yet continue to remain independent, similar to gunnercooke in the U.K. or Clearspire in the U.S. Heavily enabled by technology, these models were not possible 10 or even five years ago; by 2020, they will be de rigueur.
Sadly, current law society rules place a wet and overly protective blanket over some imaginative juxtapositions — but not all of them. More opportunities will open up when these silly ownership rules are eventually removed across Canada; which I also foresee by 2020.
Conclusion
The future for solos and smalls I've suggested above is already doable and increasingly affordable. It's a future that will not only improve access to justice but also the work life of lawyers, creating a win/win for all Canadians.
So . . . who will be the solos or smalls that lead the way?
Mitch Kowalski is the author of
Avoiding Extinction: Reimagining Legal Services for the 21st Century
and in 2012 he was selected as one of the Fastcase Top 50 Global Legal Innovators. He has worked in a variety of legal roles and maintains a small boutique commercial law practice in Toronto. He can be reached at
kowalski.ca
or follow him on Twitter
@mekowalski
.
---
Is it time for a national lawyer regulator?
By Alice Woolley
he federal government still wants a national securities regulator. Despite disagreement from some provinces, and the Supreme Court's lack of enthusiasm, the last budget suggested by "pooling provincial, territorial, and federal jurisdiction and expertise, Canada could have a world-leading securities regulatory regime." What about a national lawyer regulator? Creating a national body for regulating the provision of legal services may be constitutionally impossible — but would it be a good idea?
To argue that it is requires showing our current system fails in some way, there are important things that it does not do, or does not do very well. The dedicated lawyers who volunteer hundreds of hours of their time, the initiatives that have been taken by Canadian law societies to improve their regulatory systems, and the virtues of local governance make the counter-argument. Nonetheless, I want to suggest our current regulatory system will become increasingly unable to effectively govern the provision of legal services. Change — perhaps radical change — will be necessary.
Effective regulation requires both responding to market problems and failures, and permitting and facilitating positive market developments. In the context of legal services, responding to market problems and failures includes sanctioning individual lawyers who act contrary to the interests of clients or the legal system. It also includes addressing institutional and organizational problems, such as forms of law firm governance that encourage lawyers to act badly, and structural impediments to access to justice. The facilitation of positive market trends includes permitting and encouraging new systems for delivering legal services, such as technological innovations that lower costs and improve quality, or different business structures that do the same.
As noted, the people working in Canada's provincial law societies are hard working and act in good faith. They are not the problem. Rather, the growing regulatory challenge arises from the structure of the regulatory bodies, and the complex and evolving nature of the legal services market.
Limited resources create the first issue. Volunteer lawyers govern Canada's law societies. In Ontario benchers work a certain number of days for free, after which they are paid an honorarium for days worked. Benchers in other Canadian jurisdictions are not materially compensated for their time. The law societies are financed through licensing fees paid by lawyers rather than from general revenues. Those fees pay for all of the full- time staff employed by the law societies and the activities they undertake. In some jurisdictions, where the number of lawyers is quite small, extra challenges arise from the fact running a regulatory system requires a base commitment of resources regardless of the number of lawyers actually regulated. There is an inevitable duplication of effort between the law societies in various areas.
These structural features — the reliance on volunteers and limited revenue base relative to the regulatory burden — mean Canada's law societies are necessarily limited in the resources they can employ to respond to new regulatory challenges.
The law societies also have only qualified legitimacy. Unlike England, Australia, New Zealand, and the United States, Canadian law societies are largely self-regulating. In Ontario there are eight lay benchers, while there are 40 lawyer benchers. Further, those lawyer benchers are elected by a relatively small percentage of their peers. In Ontario in 2007, 34.5 per cent of lawyers voted in the bencher election; in 2011, 37 per cent (15,592 lawyers) did so. While some of those elected benchers may have expertise on the challenges and opportunities in the legal services market they regulate, many will not. Elections are no guarantee of expertise.
Rather, they produce accountability and responsiveness to an electorate. But given the benchers are legally required to be accountable and responsive to the public interest, rather than to the legal profession, it is not obvious that elections generate effective or appropriate governance.
At the same time, the legal services market presents significantly greater regulatory challenges today than it did 50 years ago. Law firms, and the lawyers who work in them, practise across regulatory jurisdictions, both within Canada and internationally. Canadian law societies that have the power to regulate law firms may be trying to exercise jurisdiction over an organization that, in its international form, is bigger than they are. A law society has the legal power to regulate that law firm, but the practical exercise of regulatory power can be inhibited where the party regulated has
de facto
power comparable to that of the regulator.
Other jurisdictions, such as England, allow lawyers to work within "firms" that are owned by non-lawyers. These business models may have the ability to address access to justice and other challenges to the legal services market. They may allow for greater flexibility in practice structures, and in the variety of legal services available to clients. At the same time, they present regulatory challenges — in ensuring, for example, individual lawyer accountability to clients or to the legal system — that will be difficult for law societies to address absent collective or national action. It is not obvious either what the opportunities or challenges of alternative business structures are within the scope of our current regulatory model.
Technological advances have transformed legal practice, and will continue to do so. Indeed, it may one day be possible for Canadian clients to access legal advice and assistance completely online. Technology will improve the availability, variability, and quality of legal services, while creating challenges in ensuring the protection of clients and proper functioning of the legal system. Given the nature of technology, those challenges are not obviously linked to territorial jurisdiction. If
legalzoom.com
starts to operate in Canada, which law society regulates it?
In an ideal world regulators would be able to shift their regulatory model to facilitate the growth of these changes while minimizing the dangers they present. Unfortunately that ideal world is unlikely to arise from a fractured regulatory system with limited resources and qualified legitimacy. And it is that which opens the question for discussion: is it time for a national regulator of legal services?
Alice Woolley is a professor of law and director of admissions at the University of Calgary Faculty of Law.
---
If it's broke, fix it
By Coulter Osborne
The "it" in the title is the publicly funded Toronto version of Ontario's civil justice system. It is broke and we (judges and lawyers) need to fix it.
Among the Toronto litigation bar, there appears to be a consensus that some systemic change is required. Some members of the judiciary share that view. Alan Lenczner's article "The Fix" and Justice David Brown's Law Society of Upper Canada paper "Sacred Cows and Stumbling Blocks: Whither Civil Procedure Reform" set out in clear language some of the existing problems. Both of these papers advocate wide-ranging procedural and systemic reforms.
I recognize change is much easier to talk or write about than to implement. Indeed, as I observed in other circumstances, both judges and lawyers are somewhat resistant to change. Mark Twain put it well when he said, "I'm all for progress, it's change I don't like."
Looked at in aggregate terms, non-family civil proceedings are subject to an institutional squeeze — there is a constitutional imperative to try criminal cases within a reasonable time (the
Askov
issue) and a social imperative to move family law cases (particularly those involving children) through the system to trial with dispatch. In the end, civil matters (actions, applications, motions for the most part) are caught in the middle. This, in part, presents all the more reason to strive for solutions that will increase the efficiency of the civil justice system that are cost effective — or better still costless — and will not compromise fairness and justice for those involved in litigated matters. For now I leave family law out of the equation. It has its own problems. Fortunately these problems have been recognized at least by the bar and provincial governments.
Something has to give
Whether or not lawyers and judges embrace change with genuine enthusiasm, I think it is fair to say the judiciary and the litigation bar recognize something has to give. There must be meaningful change in the way we conduct business in the civil courts. Many have observed, and I agree, that the publicly funded civil justice system could benefit from the experience and increasingly popular and privately funded alternate dispute resolution (arbitration) system.
Arbitration has considerable benefits at least some of which in my view could be incorporated into the civil litigation process. One of the principal reasons for the increasing resort to arbitrations is the ability of the parties to select the adjudicator. That is an aspect of arbitration that is not easily transferable to civil litigated matters.
But once appointed, the arbitrator deals with all matters (scheduling, motions, etc.) that may arise in the arbitration. That is an aspect of arbitrations that is transferable to the civil justice system.
Just as the early appointment of the arbitrator leads to efficiency benefits, the early designation of the trial judge, in my view, will lead to a less costly and quicker process. Among other things there will be fewer flimsy motions in light of the fact the judge hearing the motion will be the trial judge. In addition, that judge will be familiar with the case and he or she should therefore be able to dispose of interlocutory matters more quickly than would otherwise be the case. Lastly, the trial judge, if designated early in the process, can customize the process for both interlocutory and trial purposes. Motions in writing (including summary judgment motions), limits on submission length, witness statements, or affidavits, and their use at trial are just some of the matters the designated trial judge can manage and control if involved early in the process.
As to timing, it seems to me that the designation of the trial judge should occur once an action is defended. There is no purpose in committing resources to matters that will turn out to be undefended.
The early designation of the trial judge must lead to the early provision of a trial date after consultation with counsel, or a self-represented litigant. This is what occurs, almost invariably, in arbitrations where relatively early in the process counsel (sometimes with the parties) will meet with the arbitrator to discuss the framework for the arbitration. One of the agenda items will be the hearing dates.
The trial date will be selected with the advice of counsel or the parties, and frequently on consent. In any case, it will be understood the selected trial dates will be assigned on a no-adjournment basis and will take into account the time required for all required interlocutory proceedings, production issues, and discoveries.
The above process will work effectively only if the judge involved is the trial judge who will be responsible for all matters other than the pre-trial and other meetings at which settlement may be discussed.
Effective triaging
The one-case-one-judge court model was considered and strongly recommended in the final report of the Family Justice Working Group, one of four working groups of the Action Committee on Access to Justice in Civil and Family Matters. This model is complicated in its application in family law matters because of the absence of a unified family court.
Ontario's Superior Court already provides a form of triaging. Some reasonable and early assessment of actions coming into the system must be part of the process. There may well be cases in which judicial expertise would lead to a more efficient resolution of the dispute in question. Without effective triaging, matching judicial expertise to a particular case will not be possible.
I acknowledge there can and will be circumstances where, for a variety of reasons, the "trial judge" should not become involved in a particular interlocutory matter. In such circumstances, which I regard as exceptions, alternative arrangements will have to be made. Unless the parties consent, the designated trial judge should not be the pre-trial judge.
I see nothing wrong with the trial judge exercising an increased managerial function after hearing from counsel (or a self-represented litigant). This could include imposing time limits on examination in chief, cross examination, and submissions. In any case, the earlier the judge giving directions is designated as the trial judge, the more efficient the directions will be.
I am confident imposing time limits restricting the length of submissions, if done reasonably and after hearing from the parties or their representatives, will not attract appellate intervention. When the number of cases is decreasing but delays are increasing, remedial action is required.
Summary judgments
No comment on the civil justice system would be complete without some reference to summary judgment. Any efficient civil justice system must provide exit remedies for those cases where there is no genuine issue requiring a trial. This is an access to justice issue not only for plaintiffs, but also for defendants. The practical problem in Toronto is it takes too long to schedule and hear summary judgment motions. Too many summary judgment motions and too few judges to hear them provide a recipe for gridlock. A redeployment of judges is urgently needed to resolve the problem.
To conclude, it seems clear doing nothing about the existing delays will only exacerbate the problem. It remains to be determined what, if any, steps will be taken by the court to alleviate the systemic delay in the Superior Court. As Dennis O'Connor said in his keynote address in 2006 at the Canadian Forum on Civil Justice, "the market is sending us clear messages. The challenge is to listen." That was true in September 2006 and it is true now.
Coulter A. Osborne is a former associate chief justice of Ontario who has been engaged in alternative dispute resolution since retiring from the bench in 2001. In 2006, he conducted an inquiry into the province's civil justice system; his principal recommendations were accepted by the government and incorporated into Civil Rule changes in January 2010.
---
The future is now: Changing the way legal services are delivered
By Fred Headon
But how else can I get paid for the time I put into the file?" That's one of the reactions the Canadian Bar Association's Legal Futures Initiative steering committee hears from lawyers when we talk about how clients' expectations of lawyers are changing.
First of all, neither we nor your clients really want you to be poor. Certainly, clients are telling us clearly they don't want lawyers taking quite so much of their cash. But they have ideas about how more of their money can be spent on what they value and less on what they don't.
Secondly, it does not necessarily follow that new ways of doing business have to mean less income. In fact, there are many new opportunities out there. Meeting client expectations will always be the surest way for any business to succeed, and the more attuned we are to those needs, the more opportunities will arise.
For example, a background paper prepared for the Legal Futures Initiative looked at 14 firms from around the world doing law in new ways. The Canadian regulatory environment does not currently allow for some of these business models — publicly traded firms, for example, or non-legal, outside investment — but shifting regulatory standards is also fodder for the Futures discussion CBA is hosting.
The businesses studied range from publicly traded law firms to freelance lawyers; from legal process outsourcing to online legal services; from Co-operative Legal Services in the U.K., owned by retailer The Co-operative Group, to SkyLaw LLP in Toronto, a boutique firm that harnesses technology to offer big-firm service. The entrepreneurial spirit drives each of these firms. They also have something else in common: almost all of them have shifted away from the billable hour to offer services tailored to their clients' needs with predictable billing, whether that be flat-, fixed-, or flexible-fee arrangements. Some are no longer only serving clients in a traditional office setting.
And every last one of them is successful, judged by their own or any other standards. Why? Because they found new ways to meet client expectations. They've seen the future, baby (with apologies to Leonard Cohen), and it's not murder — it's working. So why isn't everyone jumping on the bandwagon?
When Pascale Pageau formed Delegatus eight years ago, she based the Montreal firm's guiding principles on her interviews with clients. Delegatus, for instance, doesn't hire anyone with fewer than four years of big-firm experience. That's because clients told her they didn't like shouldering the cost of training junior associates.
Delegatus charges according to the value of the service provided, instead of by the time spent. And for those corporate clients that complain their lawyers don't know anything about them, Delegatus sends a team to the client's premises to identify what they need and value.
Asked whether it's their conservative nature that makes Canadian lawyers so slow — reluctant even — to change the way they do business, Pageau says, "If you want to start something, it's easier to do something that you know already. . . . Why fix something that at this point doesn't seem to be broken? But what they don't seem to realize is that it's already broken."
Pageau and entrepreneurs like her looked for new ways to deliver legal services because they understood their clients were dissatisfied. They established business structures that were flexible and resilient enough to adapt to changing requirements.
How are client expectations changing? Our research suggests, for example, that clients would be more likely to call on a lawyer if the cost was more predictable. They expect us to find new processes to deliver legal services.
Where is the opportunity in those expectations? Nobody is well served if clients choose not to engage us just because they don't know how big the bill may be, or because we don't serve them how and where others do. Changing how we practise can open that latent market for legal services.
In the paper he wrote for the Futures Initiative, expert Richard Susskind suggested in order for the legal profession to meet the challenges posed by globalization, a weak economy, and rapidly evolving technology, lawyers' incentives must change. If money is earned some way other than by racking up billable hours, then lawyers could be free to find new — perhaps faster — ways to perform tasks in order to get the most profit from a flat fee, for example. De-lawyering — setting up processes which facilitate non-legal or paralegal professionals doing work under a lawyer's supervision — could lower costs without sacrificing quality. Online dispute resolution could expedite litigation when it is unavoidable. It all becomes possible once you accept the premise that a good living can be made beyond the billable hour.
In the latest
Superman
movie, when all around him is loud, explosive chaos, a quiet secondary character saves the world when he shifts something by a few inches. That's not to suggest all in the legal profession is currently chaos. What it does suggest is you don't need to have super powers to make a big difference. What it takes is an ability to focus, despite the noise, on the crux of the problem. In the case of the legal profession, the crux is how to better serve the client.
"In many cases economic power has shifted to the consumer or client side, with buyers demanding more say on what lawyers do, how they do it, and how much and how they charge for it," says "The Future of Legal Services in Canada: Trends and Issues" paper released by the Futures Initiative in June. "With new competitors already in the marketplace . . . law firms and individual lawyers will have to make important decisions on how to maintain a competitive advantage in the provision of legal services in Canada and globally. While these decisions may seem daunting to some people, they also present a vast range of opportunities for the profession to reinvent itself and thereby ensure that it remains dynamic and confident."
Canadians deserve no less.
Fred Headon is chairman of the Canadian Bar Association Legal Futures Initiative and assumes the presidency of the CBA on Aug. 20.