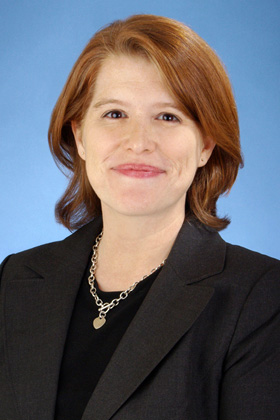 Working in the legal profession for almost 10 years now has, I would think, taught me a thing or two about client relations. I've always felt the balancing of client expectations with the practical realities of lawyering was a fine line that I mostly get right — though when it does go wrong, it tends to go very wrong! But, for the most part, I thought I had this client-relations thing in the bag.
And then I became a client.
See, right now I am in the process of buying my first house. As with any first-time homebuyer, I am nervous and anxious about a process that I don't really understand. Like many lawyers, I am completely math deficient and tend to tune out when numbers start being thrown around. And like most homebuyers, I am overwhelmed by the sheer volume of expenses and contracts involved in closing on a home.
My real estate agent, mortgage broker, and real estate lawyer (who are not math deficient, God bless them) must be sick of me by now because I know what's happened. I have become
that
client. The one who e-mails and phones all night and day, and gets pissed off when there's no immediate response. ("But it's been 48 hours and this is my HOUSE we are talking about, people, my LIFE!") I am the client who e-mails the same question repeatedly because the answer isn't clear to me. The one who is angry at the professional services provider because they seem angry that I keep questioning them. ("But I am PAYING you for this, so answer me again and, this time, do it so I understand you!")
I didn't even realize I had become that client until one day, in the midst of raging to my partner about the injustice of being forced to wait three hours to know if our counter-offer had been accepted, it dawned on me: I need to change.
I realized at that moment that I had become the type of client who irritates me, who calls all the time, who worries despite my telling them not to, who wants more of my time than my flat fee dictates. I realized it's not me as a client who needs to change (though I could be a bit nicer), but me as a service provider who needs to change.
In the end, how I deal with my clients greatly affects the quality and tone of our relationship. I needed to be more aware that my clients are also anxious, nervous, and upset because this process is scary. It's not me they doubt, it's the overwhelming and sometimes unclear process. Upon this realization, I vowed then and there that my client-relations strategy was going to change.
Immigration is an area of law that directly, and in many cases, profoundly changes an individual's entire life. Moving to another country for work or the opportunity for a better life is an enormous undertaking that is frightening and unknown. I explain the process to my clients, I weigh the pros and cons, but I now see that I sometimes forget how big it must all seem to them. That in asking me repeatedly about family visas, it isn't the information they doubt, it's that they want to be certain that their understanding is sound and that their family is secure. It's that the process is scary, even when someone is ably and expertly guiding you through it.
For the new year, I have made several resolutions drafted for the purpose of keeping that very fact in mind, that immigration is a big and often frightening process. This means that I am going to be more patient in explaining the process, even for the fourth time. I will be sending more detailed explanations to general questions. I will be more engaged throughout the process with my clients.
If asked three months ago, I would have said I absolutely do all of those things already; that I am responsive, I am patient, and I do always at least try to clearly explain the issues to my client's satisfaction. Maybe the big resolution then isn't so much a change in practice as a change in overall attitude, a reminder that not everyone is as familiar with this process as I am (which is obvious, really, as I am hired to help them), but to also return their calls more quickly, provide more frequent updates, and better anticipate the anxiety that I know clients feel.
I've been fortunate to frequently receive strong client feedback, but I realized through this house-buying experience that there's always room to learn, always opportunity for growth, and always a way to do it better. My real estate team has done a great job, and I need to be certain to thank them all appropriately once the deal is done and the dust has cleared. It's the least I can do for the excellent service they have provided me, their nervous client.
Becoming a client may be the best thing that's ever happened to my career.
Jennifer Nees is chairwoman of the Canadian chapter of the American Immigration Lawyers Association and a senior associate at business immigration boutique firm, the Bomza Law Group. She can be reached at
[email protected]
.